Marijuana Stocks To Watch Halfway Through August
The progress of the cannabis industry is success matched by very few other industries. Some of the success helps bring in momentum for marijuana stocks. Many publicly traded cannabis companies rely on the success of the industry to see better trading. For example, the development of cannabis legislation in the United States has been a major factor. With States allowed to vote on whether to legalize cannabis or not has been a big catalyst for investors. With more states legalizing cannabis, it allows for new or current companies to set up operations. The better a company performs the better it may reflect in how the company acts in the market.
As well the best thing about this growth is that it brings in potential investors. The cannabis sector is one that has high amounts of volatility meaning that a company's share price can go up or down without warning. The more you follow marijuana stocks and educate yourself the better you will learn how to use this volatility to your favor. Right now shareholders could soon see some increased momentum with the release of earnings this month.
The better companies perform can also have an impact on how the rest of the sector trades. Still, if you are looking to invest and find marijuana stocks to buy now could be the best time to do so. Just make you do your homework beforehand and limit your risk as much as you can. The companies mentioned below are several marijuana stocks to watch right now.
Marijuana Stocks To Watch In The Market 2022
GrowGeneration Corp. (NASDAQ:GRWG)
The Scotts Miracle-Gro Company (NYSE:SMG)
GrowGeneration Corp.
GrowGeneration Corp. through its subsidiaries owns and operates retail hydroponic and organic gardening stores in the United States. In recent news, the company announced it has brought on new executives. The company is going through a series of organizational developments in the areas of accounting and finance and corporate affairs.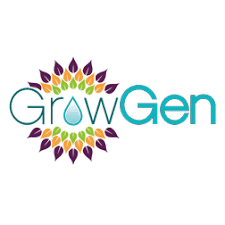 This realignment is part of our ongoing efforts to better position the Company for future growth and drive long-term shareholder value. Effective August 12, 2022, Jeff Lasher has resigned as Chief Financial Officer ("CFO") of the Company and, concurrently, Greg Sanders, previously Vice President and Corporate Controller, has been promoted to the role of Chief Financial Officer.
[Read More] Top Ancillary Cannabis Stocks To Buy? 2 With Double Digit Gains Last Week
The Scotts Miracle-Gro Company
The Scotts Miracle-Gro Company engages in the manufacture, marketing, and sale of products for lawn, garden care, and indoor and hydroponic gardening in the United States and internationally. Back on August 3rd, the company announced its Q3 financial results. As well as introducing a project to springboard to enhance shareholders value.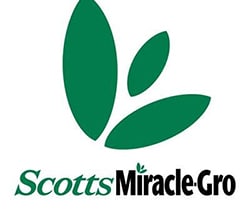 Highlights And Key Mentions
Company-wide third quarter sales decreased 26% driven by Hawthorne decline of 63% and U.S. Consumer decline of 14%
Consumer POS climbed in May & June; year-to-date POS dollars down 5%
Q3 GAAP EPS loss of $8.01 per share, includes pre-tax impairment and restructuring charges of $724 million; non-GAAP adjusted EPS of $1.98
Company announces Project Springboard to strengthen the balance sheet, expand margins and improve free cash flow
Management lowered its full-year sales guidance for U.S. Consumer to down 8 to 9 percent and full-year EPS to $4.00 to $4.20
[Read More] 2 Marijuana Stocks To Watch To Start Your Trading Day
Words From The Company
"Behind a complicated story this quarter, we were pleased to see consumer engagement build as the weather improved and the season progressed," said Jim Hagedorn, chairman and chief executive officer. "While consumer purchases are down 8 percent in units year-to-date, that performance is in line with the guidance we laid out at the beginning of the year.
---
MAPH Enterprises, LLC | (305) 414-0128 | 1501 Venera Ave, Coral Gables, FL 33146 | new@marijuanastocks.com