2 Marijuana Stocks To Watch  For Next Weeks List
As the new year has begun 2022 has given more chances to find top marijuana stocks to buy. The reason is due to the high level of volatility. With this volatile trading still happening the sector has once again lost its momentum. This has led to a series of pullbacks for most marijuana stocks. Some of this can be attributed to fear and concern about the future of the cannabis industry. Specifically with federal reform whether it be ending prohibition or enacting cannabis banking. Something must be done to advance such reform. Yet while federal reform is in limbo there is still a lot that could help the sector rise.
The issue is those who are invested are having trouble seeing the bigger picture beyond federal reform. What this looks like is more companies expanding and developing as a stronger business in the industry. Especially with more states soon to vote on legalizing cannabis. In addition to seeing ani create in cannabis sales and tax revenue in certain states. In addition to adding new staff and board members. So while Congress is working to advance federal reform as mentioned above there are still many other reasons to see overall better trading.
Nevertheless, shareholders and investors are being cautious playing the waiting game. Now so far in 2022, all is not lost and things have looked better than what some felt would happen. A lot of those invested in cannabis stocks are in the belief that they may see a repeat year. Back in 2021, the cannabis sector was hit with a hit downtrend that hasn't 100% subsided.
2022 Could Be A Better For Marijuana Stock Investors
Still, with much hope and anticipation, 2022 is in a promising position to see better trading for most marijuana stocks. Especially with all the preparation that took place this past year. Furthermore, it's still early and anything can happen. Just make sure you do your due diligence when looking for cannabis stocks to buy. And watch for any chances and industry updates that could impact how the sector performs. So with that, the marijuana stocks to watch below are some options to consider when looking to invest in the best marijuana stocks in 2022.
Marijuana Stocks To Watch Right Now In 2022
Greenlane Holdings, Inc. (NASDAQ:GNLN)
Goodness Growth Holdings, Inc. (OTC:GDNSF)
Greenlane Holdings, Inc.
Greenlane Holdings, Inc. sells cannabis accessories, child-resistant packaging, and specialty vaporization products. These products are available in the United States, Canada, Europe, Australia, and South America. In some of the more recent news the company announced it has obtained approval from the U.S. Postal Service. This approval is so the company can ship B2B electronic nicotine delivery systems products. Now over 97% of the company's shipments are now eligible for shipment using major carriers for freight. As well as major carriers, and the PACT Act's impact will be reduced to less than 3% of annual sales. The recently amended PACT Act, among other provisions, bans the mailing of ENDS products via the USPS, and has led to other shipping restrictions by private carriers.
Words From The Company
"We are thrilled to secure this approval from USPS to ship ENDS products business to business," said Nick Kovacevich, CEO of Greenlane. "We continue to believe that in a highly regulated industry-which is only going to be subject to stricter regulation over time-that companies with significant size, scale, resources, and robust compliance programs will be able to successfully comply with regulatory requirements. As evidenced by the approval, Greenlane is well-positioned as a Nasdaq-listed market leader with a demonstrated history of compliance to navigate this ever-changing regulatory landscape and continue accelerating our business."
[Read More] Americans Feel Joe Biden Will Not Keep His Campaign Pledge On Cannabis Reform
Goodness Growth Holdings, Inc.
Goodness Growth Holdings, Inc. operates as a physician-led cannabis company in the United States. In recent news, the company launches a new product line of cannabis edibles. The company launched HiColor™ gummies. This new product is available in Maryland through the Company's wholesale and retail channels.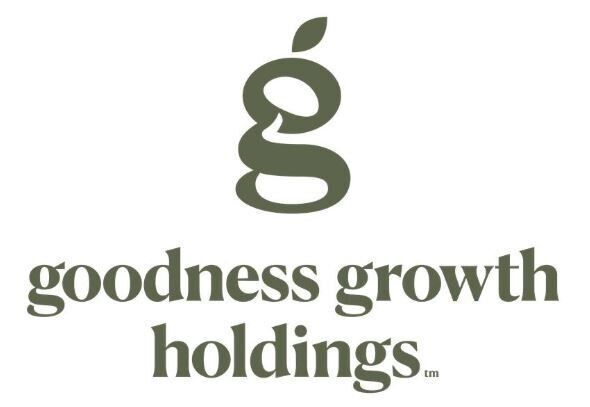 The new line of cannabis-infused edibles will be available in three formulations and five gourmet flavors. As the company continued to develop and launch new products it will increase the chances of making more money. This allows the company to be more profitable and can lead more people to find an interest in investing in this marijuana stock.
[Read More] Looking For Marijuana Stocks to Buy Next Week? 2 Penny Stocks To Watch In January
Words From The Chief Marketing Officer Of Goodness Growth Holdings, Inc.
"HiColor Gummies are an exciting addition to our growing portfolio of brands that are well positioned for both medical-only and adult-use markets," said Harris Rabin, Chief Marketing Officer for Goodness Growth. "The extra strength 10mg THC and the balanced CBD:THC formulations help create desirable outcomes for every occasion. The delightful flavors used in HiColor Gummies were selected and developed by our edibles R&D team, led by Chef Michelle Mango. The colorful, streamlined packaging featuring a vibrant style creates a premium, flavorful feeling that matches the gummies themselves."
---
MAPH Enterprises, LLC | (305) 414-0128 | 1501 Venera Ave, Coral Gables, FL 33146 | new@marijuanastocks.com