Colorado is one of the fastest-growing industries in the country for marijuana stocks to enter. Because of this, many investors are pointing their eyes at the Colorado market to contribute towards the growth of the cannabis industry. After the bill known as House Bill 19-1090 went into effect last November, the state officially opened up its cannabis market for publicly traded companies to enter. Now, many are stating that the Colorado marijuana industry could be worth as much as $1.6 billion within the first 12 months. Estimates currently show that for every 10,000 residents in the state, there is one retail store to serve them. This represents a massive gain from the 500 dispensaries that existed in all of Colorado back in 2014 when it first allowed cannabis to be sold.
[Read More]
While recreational cannabis is the major focus of the Colorado cannabis industry, the medicinal market is also worth considering. But, most publicly traded pot stocks have decided that the recreational market is the most prominent market currently. Additionally, there are some major pot stocks that have entered into Colorado, but the focus as of now seems to be on the mid and small-cap marijuana stocks. So with that in mind, here are some interesting pot stocks that you may not have heard of yet.
A Key Pot Stock in the Colorado Market
Columbia Care (CCHWF Stock Report) is one of the leading cannabis companies working out of the Colorado market. The company made a very big move into the industry after purchasing The Green Solutions for right around $200 million. It has stated that it plans to push out as much as 150,000 pounds of cannabis by the year 2023. Right now, it is growing around 50,000 pounds of cannabis in an indoor/outdoor cultivation facility. Columbia Care is not only in Colorado, which also adds a layer of diversity to its qualifications.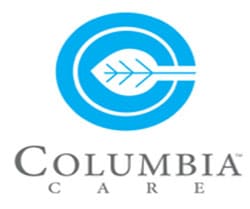 It has stated that it will have as many as 93 facilities around the country within the next three years which is quite a substantial jump from where it is now. Of course, we have to consider that this is a projection, but the company has shown a lot of progressive momentum in the past year that makes this seem more and more likely. With a market cap of around $740 million, the company is showing revenue of $22 million per quarter. Because of all of these factors, Columbia Care continues to be an interesting underground pot stock to watch.
A Vertically Integrated Pot Stock To Buy Or Sell
Medicine Man Technologies (MDCL Stock Report) has one of the largest ties to the Colorado market. The company has been working to buy up several cannabis sellers and growers in the state. If these deals come to fruition, the company would have as many as 12 grow operations with 34 dispensaries. In addition to this, it has stated that it plans to push margins of around 30% by the time all of these deals are finalized.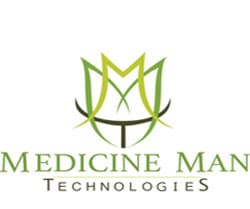 But, Medicine Man remains a small pot stock. The company has only managed to push out around $5 million in revenue per quarter. The real potential for the company remains to be seen. However much of it could occur in the next year or so. Because of this, Medicine Man Technologies is an interesting pot stock to watch, but its success may be more rooted in the long term.
---
MAPH Enterprises, LLC | (305) 414-0128 | 1501 Venera Ave, Coral Gables, FL 33146 | new@marijuanastocks.com