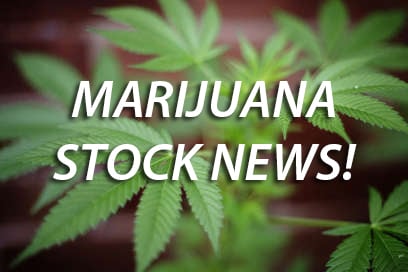 $MCIG Announces 'Best Year In Corporate History'
mCig, Inc., ( OTCQB : MCIG ), a leading distributor of innovative products, technologies, and services for the global medical cannabis industry is pleased to announce some highlights of its year-end financial results:
-Net Sales increased to $4.5 million, a 158% increase year to year comparison, and a 1,294% increase for the 4th quarter compared to same period last fiscal year
-Net income of $1.5 million compared to a $1.4 million loss from the previous year, and an increase of $2.9 million net earnings
-Cash and cash equivalents of $1.6 million compared to $0.1 million from the previous year (a 1,369% increase), and a 400% increase from last quarter. mCig generated $2.1 million in cash from operating activities
-mCig assets increased to $6.8 million, having 6 times more assets than it does liabilities
---
Click Here Now To Read Full Release on (MCIG)
---
Vaping Marijuana And The Facts You Need To Know
Vaporizers have become the popular go to gadget for the modern-day marijuana consumer. First, let's define What is vaporizing is? Simply, it is a way of activating the marijuana or concentrate without combustion. In other words, get high without fire. You inhale vapor, not smoke. For most marijuana users typically for beginners vaporizers allow for a moderate, easier-to-control high compared to smoking.
---
Click Here Now To Read Full Article
---
Cali AG Stands Up to U.S AG
Earlier last week, the California cannabis industry scored a major victory!
The state's recreational cannabis industry received strong support from its Attorney General and we are thrilled by these comments as it should further the conversation with the Federal government and in turn, provide more clarity on the matter.
---
Click Here Now To Read Full Article
---