The marijuana stock market has been quite heavily dominated by companies that produce cannabis for some time now. Although this seems to be quite a heavily shared notion, it seems that there is a large amount of potential in the companies that don't just grow marijuana. These companies are working to innovate within the market by producing everything from new products to different ways to make the industry function better. All in all, it seems as though marijuana is well on its way to becoming one of the top industries of the near future.
Ionic Brands Corp. (IONC) (IONC.C) is one of the leading cannabis holdings companies based in the U.S. One of the most exciting parts of their business model is in fact that they are based in the U.S. Specifically, the company is located in Washington state which has one of the largest marijuana markets in the country.
One of their brands, IONIC which is a producer of various vaporizer products, is considered to be the number one brand in their field within the state. Ionic Brands is also working to move their business around the nation and more specifically to other states on the West Coast such as Oregon and California. With this, they could see a large amount of success in the near future.
Recently, the company announced that they are launching a new brand known as Lucid Green Inc. which will produce a new and innovative technology designed to boost trust and transparency in the industry as a whole. The program is hopefully going to satisfy the need for safety information and other product insights that are often left out of labeling. Lucid Green will first begin to be used in Ionic Brands products before being placed on other products hopefully later on.
John Gorst, CEO of Ionic Brands stated that "In an effort to craft the finest quality products on the market and provide our customers with true and accurate information, we have paired our Ionic Certified Clean program with the trust and transparency Lucid Green platform. Certified Clean means that every product that leaves our facilities meets or exceeds State mandates on pesticide testing." Investors should continue to keep a close eye on Ionic Brands as they move throughout the future of the marijuana industry.
Scotts Miracle-Gro (NYSE:SMG) is one of the leading companies working in the ancillary market on cannabis. The company is originally known for their lawn and garden care products which are the main subject of their business.
Despite this, the subsidiary that they created known as Hawthorne Gardening which is aimed at producing hydroponic supplies has seen a very sizable amount of revenue recently. So much so, that they have stated that Hawthorne Gardening could potentially see more profits than the company's original brand. The hopes are that they can continue to boost this side of the market as cannabis as a whole shoot up in growth in the coming years.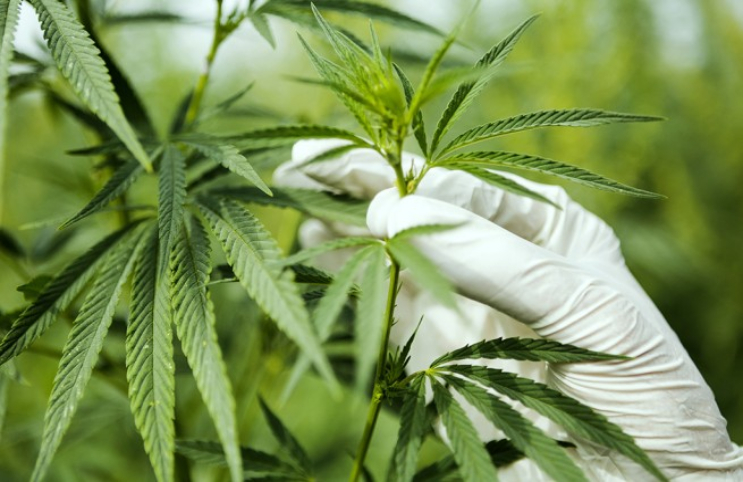 Pursuant to an agreement between an affiliate of MAPH Enterprises, LLC (owners of MarijuanaStocks.com), Midam Ventures LLC and Ionic Brands Corp (IONC), Midam has been paid $50,000 from Ionic Brands Corp (IONC) for a period from April 2, 2019 to May 2, 2019. We may buy or sell additional shares of (IONC) in the open market at any time, including before, during or after the Website and Information, to provide public dissemination of favorable Information about Ionic Brands Corp (IONC).
---
MAPH Enterprises, LLC | (305) 414-0128 | 1501 Venera Ave, Coral Gables, FL 33146 | new@marijuanastocks.com