The marijuana stock market has remained extremely exciting over the course of the past year or so. In that time we have seen legislation shift allowing for companies to continue on their way to meeting future goals. While most only recognize the companies at the top of the industry, it seems as though there are quite a few small to mid-cap companies that have been making big waves in the cannabis market. These companies offer a new and different type of incentive to investors as they make up a very important part of the cannabis ecosystem.
Leafbuyer Technologies, Inc. (LBUY) is considered to be one of the industry leaders when it comes to all things on the digital marijuana space. The company has made it quite easy to do everything from locate the nearest dispensary all the way to ordering ahead and seeing the menu at a given location. With this, they have also made it their priority to reward their consumers by offering a large myriad of buyer loyalty programs. These have helped to not only increase customer acquisition but retention of their existing users as well.
Recently, the company stated that they have begun to move toward redesigning their entire platform to ensure all of their media outlets are congruent with one another. The new update will include everything from enhanced mapping to advanced search functionality, order ahead, delivery and direct to consumer messaging. With all of these updates, they look like they have once again found themselves ahead of the competition.
Michael Goerner, CTO of Leafbuyer stated that "Our last major website overhaul took place 18 months ago. Now, with the development of our texting and loyalty solution Leafbuyer Loyalty, the acquisition of the Greenlight order-ahead platform, and the launch of delivery within the Greenlight app, the website redesign brings everything together." The company has continued to make sure that they are the most valuable business when it comes to dispensary and product dispersement.
Kurt Rossner, CEO of Leafbuyer stated that "the new functionality will make it easier than ever for cannabis consumers to find and interact with Leafbuyer's dispensary and product clients and their offerings. Although our website is only one of our many technology and marketing platforms, it's one of the first interactions potential clients and consumers have with Leafbuyer."
Namaste Technologies (NASDAQOTH:NXTTF) is considered to be relatively unknown in the marijuana market despite their movement toward taking over the tech side of the space. During the month of May, the company saw their stock shoot up by as much as 16%, just showing how they have contributed to the growth of the market.
Currently, they own two sizable stakes in both Choklat and CannMArt Labz, both promising companies working out of the Canadian marijuana market. With all of their potential, it doesn't make too much sense why not that many people know about the company. All in all, they remain an interesting business to keep a close eye on into the future.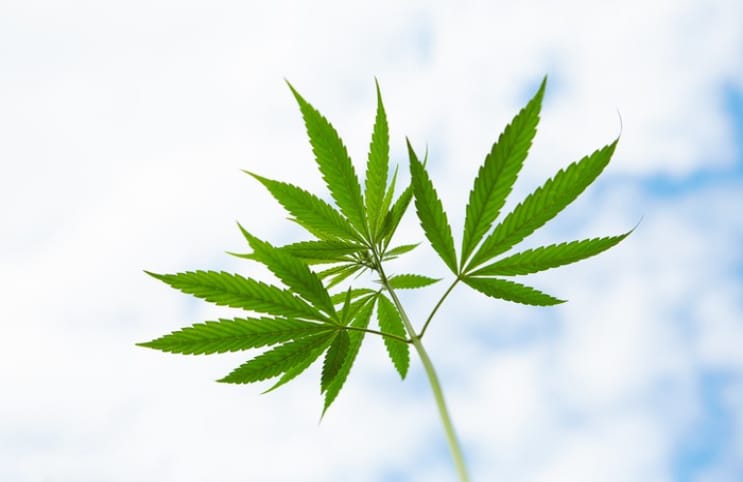 Pursuant to an agreement between an affiliate of MAPH Enterprises, LLC (owners of MarijuanaStocks.com), Midam Ventures LLC and Leafbuyer Technologies Inc., Midam is being paid $50,000 for a period of 30 days beginning November 1, 2018, and ending November 30, 2018. Midam has been paid an additional $50,000 and 40,000 common restricted shares of Leafbuyer Technologies, Inc. extending the contract another 30 days ending December 31, 2018. Midam has been compensated an additional $50,000 by Leafbuyer Technologies and has extended its period of coverage to January 31, 2019. Midam has been compensated an additional $50,000 by Leafbuyer Technologies and has extended its period of coverage to March 1, 2019. Midam has been compensated an additional $50,000 by Leafbuyer Technologies and has extended its period of coverage to April 1, 2019. We own 77,000 shares of Leafbuyer Technologies. We may buy or sell additional shares of (LBUY) in the open market at any time, including before, during or after the Website and Information, to provide public dissemination of favorable Information about Leafbuyer Technologies Inc.
---
MAPH Enterprises, LLC | (305) 414-0128 | 1501 Venera Ave, Coral Gables, FL 33146 | new@marijuanastocks.com