How These Two Pot Stocks Could Provide an Accessible Entrance Into the Cannabis Industry
With most marijuana stocks residing in the $2-50 range, it's easy to pick from the list. But, not all cheap marijuana stocks are winners. While some of the lower cost pot stocks to watch may have a lot of value, others may be hiding low volumes, and high debt amounts. But, the cannabis stocks that are showing potential at this price point could be definite pot stocks to watch. While a cannabis stock being cheap may be enough for some investors, we still do have to look at the fundamentals. This includes a marijuana stocks balance sheet, and the plans that it intends to accomplish in the future.
[Read More]
But, as we know it's much easier to go from $5 to $10 than it is to go from $100 to $200. Because of this, there is always a lot of potential in the smaller pot stocks to watch. It simply comes down to finding the right ones. While a small cap grower pot stock may not be able to compete against the big pure-play pot stocks, some smaller companies have found their own niches. This means that they are only competing with a few other leading pot stocks. With that in mind, here are two solid choices for cheaper marijuana stocks to watch.
A Wellness Marijuana Stock
Neptune Wellness Solutions Inc. (NEPT Stock Report) is a NASDAQ listed cannabis company making big waves in the industry. NEPT stock has benefitted greatly from its entrance into the edibles market across the nation. Back on June 10th, the NEPT stock report came out showing revenue growth north of 20%. Because of this, many believe that NEPT stock is poised to see some solid momentum heading into the second half of the year. A lot of this growth is predicated on the increased demand for cannabis edibles in the industry.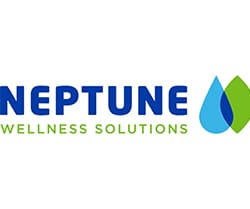 The leading pot stock has also been greatly involved in the hemp market, which has equally seen a lot of forwarding momentum in the past few years. As a Canadian cannabis stock, the company has been working to push its value into the higher levels. For now, however, it does remain quite an affordable pot stock to watch. Because of that, many believe that the company will continue to grow into the next few years and beyond.
A More Popular, and Similarly Priced Pot Stock to Watch
Aphria Inc. (APHA Stock Report) is another extremely popular marijuana stock, and one of the largest in the industry. The company is considered to be a pure play pot stock because it primarily grows cannabis flower. In the most recent APHA stock report, the company posted net revenue of around CA$144 million. This represents almost double in revenue of what APHA stock posted at the same time last year. Recently, the company stated that it entered into a contract to purchase back around CA$120 million worth of senior notes. Because of that, the number of outstanding shares should be decreased in the near future.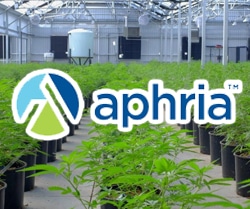 While APHA stock trades at around $5 as of mid-July, many believe that it is a value pot stock to watch. The company has swiftly moved into the $5 price range in only the past few months. After a long string of troubled trading, investors believe that Aphria has a lot of renewed potential right now. Of course, as a pure play pot stock, it does carry more risk than many other marijuana stocks. With that in mind, the company does remain a leading pot stock to watch.
---
MAPH Enterprises, LLC | (305) 414-0128 | 1501 Venera Ave, Coral Gables, FL 33146 | new@marijuanastocks.com