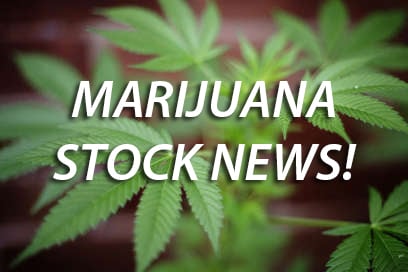 Supreme Cannabis Preparing for Growth as Cannabis Legalization Moves Forward
 Traders News Source, a leading independent equity research and corporate access firm focused on small and mid-cap public companies is issuing a comprehensive report on The Supreme Cannabis Company, Inc. (OTC PINK: SPRWF) is a Canadian publicly traded company, engaged into cultivation and distribution of sun-grown cannabis through its wholly-owned subsidiary 7ACRES. 7ACRES is a federally licensed producer of medical cannabis pursuant to the ACMPR operating inside a 342,000-sq. ft. Hybrid Greenhouse facility.
While many of the Canada based cannabis stocks have seen significant gains as Canadian legalization moves through the legislative process, Supreme shares are trading at the same level they were in early April.
Progress at the 7ACRES facility, new partnerships, analyst review and target READ MORE
Copy and paste to your browser may be required to view the report -https://tradersnewssource.com/supreme-cannabis/
In the recent past, the company's operating and market profile has substantially benefited due to lucrative and growing Canadian cannabis market. Supreme focuses on executing on its B2B strategy in the cannabis space and intends to position 7ACRES as Canada's leading brand for premium cannabis flower and leverage its perceived quality advantage by working with multiple re-sellers to capture the premium market segment.
During the nine months ending March 31, 2018, Supreme added multiple retail partners including International Herbs Medical Marijuana Ltd. d/b/a/ Zenabis, Terrascend Corp. d/b/a Solace Health, Puresinse Inc., and Potanicals Green Growers, Inc.
Recent company highlights and growth strategy available in this comprehensive report READ MORE
Copy and paste to your browser may be required to view the report -https://tradersnewssource.com/supreme-cannabis/
This document is not intended as an offering, recommendation, or a solicitation of an offer to buy or sell the securities mentioned or discussed and is to be used for informational purposes only. Please read all associated disclosures and disclaimers in full before investing. Neither TNS nor any party affiliated with us is a registered investment adviser or broker-dealer with any agency or in any jurisdiction whatsoever. To download our report(s), read our disclosures, or for more information, visit https://www.tradersnewssource.com.
CFA® and Chartered Financial Analyst® are registered trademarks owned by CFA Institute.
CONTACT:
editor@tradersnewssource.com