Marijuana stocks have remained one of the most interesting investor spaces of the modern day. Over the past few years, we have seen a large amount of companies begin to grow massive quantities of cannabis in line with the demand for the substance. With this, only a select few businesses have been able to reach the top of the market as it continues to become more and more competitive. All in all, marijuana is extremely exciting and continues to present investors with new opportunities across the board. The most important factor to always remember is to do the proper research in a given company before investing.
CLS Holdings USA (CLSH) is considered to be one of the leaders in the diversified cannabis company sector. The company on their own has been working with their Oasis Cannabis subsidiary to supply the Nevada and Las Vegas market with as much cannabis as it can handle. Currently, they have large plans to begin expanding into other states throughout the Western U.S., but this is still in the works. The company has a series of patented proprietary marijuana extraction methods that they use to put out an extremely high-quality product. Their level of quality and consistency is one of the main reasons that they have seen so much acclaim in the past few years.
Recently, the company announced that they saw record sales for the month of April. The company stated that they saw as much as $1.14 million in revenue for their operational and financial results. In terms of their Oasis Cannabis Dispensary, they saw as much as 56% increase in their revenue from the same period last year. Additionally, the dispensary stated that they were able to serve as many as 15,000 customers in the month of April which is quite unparalleled.
The company has also stated that they have plans to begin building out a lounge within their dispensary as the City of Las Vegas is in the process of approving a new law that would allow it. This should help to increase both customer retention and acquisition. For all of these reasons, CLS Holdings and their Oasis Cannabis dispensary seems like they have a solid plan for the future of the industry. The company remains one of the most interesting cannabis businesses currently working out of the U.S. marijuana market.
Emerald Health Therapeutics (OTC:EMHTF) is one of the leading producers of cannabis in select parts of Canada. The company has stated that they have supply agreements in British Columbia, Alberta, Saskatchewan, Ontario, and Quebec with a large plan to continue expanding throughout the region. Because of these agreements, the company has not had to struggle with the oversupply issue that some have faced, which has led them to greater success in the past few months.
Emerald Health Therapeutics also announced that they have a deal with Factors R&D Technology, a Canadian nutritional supplement producer, to begin the production of CBD based products that do not contain psychoactive components. Emerald Health Therapeutics continues to illustrate why so many investors are watching them in the modern day.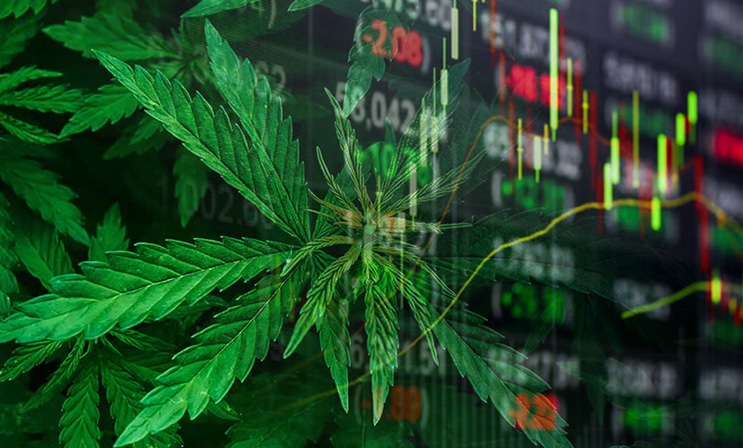 Pursuant to an agreement between an affiliate of MAPH Enterprises, LLC (owners of MarijuanaStocks.com), Midam Ventures LLC and CLS Holdings USA Inc. (CLSH), Midam has been paid $200,000 from CLS Holdings USA Inc. (CLSH) for a period from April 26, 2019 to May 26, 2019. We may buy or sell additional shares of (CLSH) in the open market at any time, including before, during or after the Website and Information, to provide public dissemination of favorable Information about CLS Holdings USA Inc. (CLSH).
---
MAPH Enterprises, LLC | (305) 414-0128 | 1501 Venera Ave, Coral Gables, FL 33146 | new@marijuanastocks.com