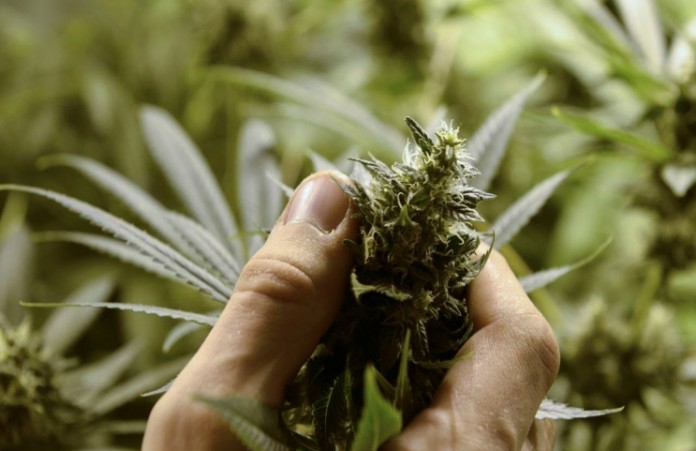 The budding marijuana industry continues to gain popularity among investors globally. The view of the industry continues to change, twenty-nine U.S states and the district of Columbia have legalized medical marijuana along with numerous states having or trying to obtain recreational legalization. Canada is on track this July to become the second country in the world, following Uruguay, to legalize recreational marijuana. Just last month, a major U.S. Fortune 500 company announced their investment into a marijuana company to produce marijuana-infused beverages. Marijuana stocks have taken the spotlight and this merger is front and center.
Last week, the Canadian medical marijuana producer Aurora Cannabis (ABCFF) bid to acquire competitor CanniMed Therapeutics (CMMDF) for $18.75 per share ($24 C), which gives CanniMed a value of about $425 million. If a deal is signed, the value would surpass $2 billion and it would make history as the largest marijuana stock merger. This is what you need to know if these marijuana companies decide to grow in the same garden.
CanniMed shareholders would more than benefit from the deal. The all-share proposal on the date of the bid represents a nearly 57% premium to the closing price of the company's shares from Nov. 14. The company has reported $4 million in net losses in the first half of fiscal 2017 and only marginally reporting positive earnings before interest, taxes, depreciation, and amortization. Although CanniMed seeks to expand, being small company in competition with the key players in Canada can cause CanniMed to die out. A merger would entitle the companies to a bigger share of the market.
Although this merger seems to paint the picture of increased medical marijuana exposure for Aurora, recreational marijuana and keeping up with the industry's champ Canopy Growth Corp. (TWMJF) seems to the driving force of Aurora's plan. Aurora is amid constructing the Aurora Sky project, the largest and most automated growing facility in the world. The project will be complete by mid-2018, just in time for July's anticipated legalization. Aurora Sky will be able to produce 100,000 kilograms of dried cannabis production annually. A merger with CanniMed increase production capability to of 130,000 kilograms of dried cannabis annually
Considering the positives related to the merger including increased capacity, lower costs, and increased patient reach something investors need to ask is how Aurora will fund the deal. A common practice in Canada is bought-deal financing, which involves selling common stock to underwriters at a fixed price before the release. Although it raises capital, it dilutes existing shareholders. Over the past three years, the company's share count has increased over 2,200%, to over 375 million. After announcing its bid for CanniMed, Aurora priced 100,000 special warrants in effort to raise $100 million which can be converted to common stock later.