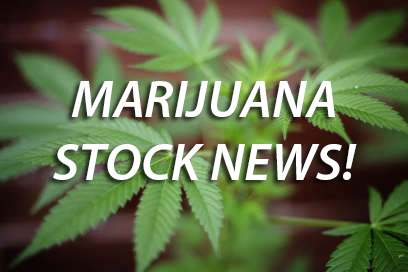 The Green Organic Dutchman Provides Update on Operations
The Green Organic Dutchman Holdings Ltd. (the"Company" or "TGOD") (TSX:TGOD, US:TGODF) is pleased to provide the following update on its operations.
$75 Million Bought Deal Financing
TGOD is committed to becoming the largest organic cannabis brand in the world, and the Company is on an excellent path with the additional $75 million bought deal financing announced last week. This additional capital will be used to advance the Company's rapid and strategic international expansion plan, with the next phases of growth to focus on Europe and Latin America . With potential consumer populations of nearly 750,000,000 and 650,000,000 respectively, these markets represent a key development opportunity in the Company's global growth plan. The Company will utilize the funds from the financing to establish strategic product manufacturing, which adheres to the Company's proprietary organic growing principles, and robust sales and distribution capabilities across Europe and Latin America . Within these markets and beyond, TGOD will continue to invest in global cultivation opportunities and technology partnerships to deliver unique and innovative forms of its premium organic product to consumers.
International Expansion
TGOD has made substantial progress towards its goal of having operations in 12 countries on 3 continents by the end of 2018 with its recently announced investments in Jamaica and Poland , and the planned expansion in Denmark .
In Jamaica , TGOD's partner Epican is on track to open 5 dispensaries by Q1 of 2019, including the flagship store in Kingston that opened in July. Cultivation on the Company's newly leased land is on schedule for completion in the fourth quarter of 2018. This new site brings TGOD's productive capacity in Jamaica to 14,000 kgs, a large portion of which will be dedicated to TGOD branded products for export to global markets.
Last week, TGOD closed the acquisition of HemPoland. Europe is home to three-quarters of a billion potential consumers, and HemPoland is a leading manufacturer and marketer of premium CBD oils within this market. This acquisition provides TGOD with access to HemPoland's significant distribution network, state-of-the-art hemp oil extraction technology and the premium top selling Cannabigold brand. The transaction also provides immediate revenue for TGOD. The Company has also made excellent progress with its joint venture partner in Denmark , in developing R&D and cultivation capabilities. An application has been filed for a cannabis cultivation license from the Danish authorities, and approval is expected during the last quarter of 2018.
TGOD is focused on building the leading organic cannabis brand in the world, and will be bringing leading  technologies  to its production in Jamaica , Poland and Denmark . This will ensure TGOD's brand has the best efficacy and product delivery for medical patients and adult use consumers across all product forms.
Facility Construction
In Canada , TGOD continues to make progress on construction in both Hamilton and Valleyfield . The facilities consist of high efficiency sites conforming to GMP standards with LEED certification. Timelines remain on schedule with cultivation beginning Q1 2019 in Hamilton, Ontario and in Q2 in Valleyfield, Quebec .