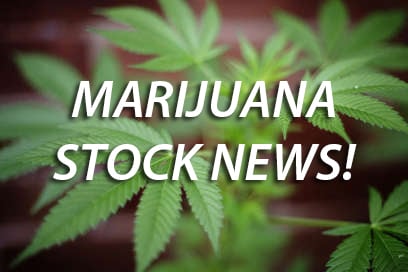 Tetra Bio-Pharma Announces FDA Orphan Drug Designation for PPP001 in Treatment of Complex Regional Pain Syndrome
Tetra Bio-Pharma Inc. ("Tetra" or the "Corporation") (TSX VENTURE:TBP)(TBPMF), today announced that the U.S. Food and Drug Administration (FDA) has granted Orphan Drug Designation to the active ingredients of its PPP001 drug (delta-9-tetrahydrocannabinol 9.5% and cannabidiol 2.5%) for the treatment of complex regional pain syndrome (CRPS). The Orphan Drug Designation was granted for the active moiety of the drug PPP001 and not the formulation.
The FDA Orphan Drug Designation program provides orphan status to drugs intended to treat rare diseases or disorders that affect less than 200,000 people in the USA. This designation gives Tetra a seven-year marketing exclusivity, after drug approval by the FDA, and provides Tetra potential incentives such as access to federal grants and tax credits as well as a waiver of Prescription Drug User Fee Act filing fees.
Tetra successfully completed a placebo-controlled Phase 1a and 1b study of PPP001 in healthy volunteers and demonstrated that PPP001 can be safely consumed. "We are pleased to receive FDA Orphan Drug Designation for PPP001 and we look forward to discussing the clinical program with the US FDA that will be used to demonstrate the safety and efficacy in patients suffering from CRPS," said Guy Chamberland, M.Sc., Ph.D., Chief Scientific Officer of Tetra.
According to the USA National Institute of Health, "complex regional pain syndrome (CRPS) is a chronic pain condition that most often affects one limb (arm, leg, hand, or foot) usually after an injury. CRPS is believed to be caused by damage to, or malfunction of, the peripheral and central nervous systems. CRPS is characterized by prolonged or excessive pain and changes in skin color, temperature, and/or swelling in the affected area."
Appointment of a New Director – Tetra also announced the appointment of a new Director, Mr. Benoit Chotard, effective immediately. Mr. Chotard was previously a member of the Board of Directors from September 2016 to July 2017, he left for personal reasons, no longer applicable, and is pleased to come back. "We are glad to welcome back Mr. Chotard to the board and we look forward to working closely with him in building Tetra as a leading biopharmaceutical organization," said Andre Rancourt, Chairman of Tetra Bio-Pharma. "Mr. Chotard's tremendous experience as an advisor of publicly listed companies will be a huge addition to our team. His local and international network will be a key factor in the Company's growth."
Benoit Chotard is a corporate finance & development executive who has over 20 years of international corporate finance, management and public market expertise. Previously, Mr. Chotard was employed as managing partner at Capital Force United, as President & CEO, and Director of Orletto Capital Inc., Vice-president Corporate Development for Pakit Inc., Senior Vice-president Finance Corporate Development and acting as Chief Financial Officer for CANTRONIC Systems (Canada) Inc., Vice-President Chief Financial Officer of Victhom Human Bionics, and spent eight years as Head of the Technology Investment Group of National Bank Financial Inc.
Mr. Chotard has been a Member of "Ordre des ingénieurs du Québec" since 1989 and obtained a bachelor's degree in Chemical Engineering (1989) and a MBA (1993) from the Université de Sherbrooke.
About PPP001:
PPP001 aims to be the first smokable marihuana for advanced cancer pain under prescription. It is a dried cannabis pellet designed to be smoked in an inhalation device specifically developed for this product. PPP001 is a unique blend of 3 strains of standardized dried cannabis, creating a drug substance with 9.5% THC and 2.5% CBD.
About Tetra Bio-Pharma:
Tetra Bio-Pharma (TSX VENTURE:TBP)(TBPMF) is a biopharmaceutical leader in cannabinoid-based drug discovery and clinical development. Tetra is focusing on three core business pillars: clinical research, pharmaceutical promotion and retail commercialization of cannabinoid-based products.
More information at: www.tetrabiopharma.com
Source: Tetra Bio-Pharma
Neither the TSX Venture Exchange nor its Regulation Services Provider (as that term is defined in the policies of the TSX Venture Exchange) accepts responsibility for the adequacy or accuracy of this release.