Those who invest in the marijuana stock market have seen quite the positive movement with companies that grow cannabis and only grow cannabis. These businesses have been able to push their yields into the hundreds of thousands of kilograms. This is done through new growing technologies as well as large influxes of capital helping to purchase new spaces. These growers also stand to be at the top of the industry with many of them having multi-billion market capitalizations. All of this just goes to show how much potential their is with pure-play cannabis stocks.
Next Green Wave (NXGWF) (NGW) is one of the premium vertically integrated growers of cannabis working out of the Californian landscape. The company recently saw their stock shoot up by as much as 35% in the past week or so. One of the major reasons behind this is the announcement that they have signed an agreement with their U.S. subsidiary Crossgate Capital Holdings Corp.
The agreement signed with the former will allow Next Green Wave to acquire 100% of the company SDC Ventures, LLC. For those who don't know, SDC Ventures is a premium cannabis consumer products, goods, and manufacturing business. Additionally, they have been working to enter the space on extractions which has become a preeminent form of cannabis for consumers.
Currently, they have 8 leading cannabis brands which internally hold around 45 CBD and THC products. In terms of the company's outreach, they have managed to build up as much as 25 million in influencer reach as well as 100 million YouTube views. This just goes to show how popular they have become in recent times.
Leigh Hughes, CEO of Next Green Wave stated recently that "The SDC team shares our vision and provides expertise that is synergistic to that of Next Green Wave – to be the number 1 cannabis consumer products goods company in California." He went on to state that "Not only does this acquisition give us an array of premium brands associated with key world-renowned influencers to penetrate global markets, it also gives us increased distribution with revenues from sales, along with direct to consumer reach, relationships and specialty extraction methods." All of this just goes to show how much potential Next Green Wave has in coming months to years within the industry.
Canopy Growth Corp. (NYSE:CGC) is one of the leading growers of marijuana in the whole of the industry. Based out of Canada, they made headlines back a few months ago after receiving a $4 billion investment from Constellation Brands (NYSE:STZ). In terms of future potential, it seems as though this deal could soon begin to produce yields of new cannabis-infused beverages.
Well the products coming from Canopy do seem to catch investors' interest, it seems as though the most interesting aspect is what they could potentially do with the $4 billion in capital. With so many companies making large acquisitions, it seems as though Canopy has the funds to push forth its own brands and continue to produce more and more cannabis. Canopy Growth remains one of the large strongholds in the cannabis industry.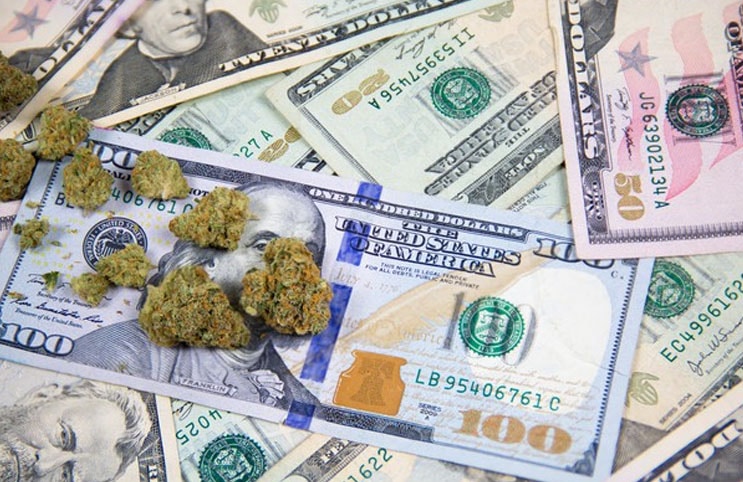 Pursuant to an agreement between an affiliate of MAPH Enterprises, LLC (owners of MarijuanaStocks.com), Midam Ventures LLC and Next Green Wave (NGW), Midam has been paid $150,000 from Next Green Wave (NGW) for a period from October 1, 2018 to November 8, 2018. Midam has been compensated an additional $100,000 and has extended its period of coverage to December 8, 2018. Midam has been compensated an additional $75,000 and has extended its period of coverage to January 8, 2019. Midam has been compensated an additional $50,000 and has extended its period of coverage to February 8, 2019. We may buy or sell additional shares of (NGW) in the open market at any time, including before, during or after the Website and Information, to provide public dissemination of favorable Information about Next Green Wave.
---
MAPH Enterprises, LLC | (305) 414-0128 | 1501 Venera Ave, Coral Gables, FL 33146 | new@marijuanastocks.com