The marijuana stock market has been quite dominated by companies that have large production capacity. Over the course of the past few months, we have seen market capitalizations and investments rise due to the peak capacity estimates of some companies. While capacity is important, it seems as though the quality and the business model is also something that is quite noticeable. These factors are all major contributors in the amount of investments a company receives as well as their propensity toward future growth.
Next Green Wave (NXGWF) (NGW) is considered to be one of the leaders in vertical integration as well as the quality of their product. The company has two factors that are going for them in terms of their business model.
The first of these is the fact that they are able to produce higher margins than the majority of their competitors. Additionally, their vertical business model allows them to have a very high amount of control over the product that they are producing. This is due to them having the only hand in production.
The company recently stated that they are in the final stages of testing their newest 35,000 square foot facility. The company is doing so at their Coalinga, CA facility which is centered right between Los Angeles and San Francisco in the largest statewide market in the nation.
The company has stated that they expect to move forward with their final inspection conducted by the city so that they can receive an occupancy permit. After they announced this, shares of the company rose by almost 4% during intra-day trading. This just goes to show the amount of potential they have for the future of the industry.
CEO of Next Green Wave Leigh Hughes stated that "after a very focused 11 months of build out, we are now only weeks away from activating our operations in California and one step closer to becoming a fully integrated premium producer." The company has had this goal for quite some time and seems as though they are in the midst of truly making it happen. All in all, they only have a few steps left before they can be up and running, but for now Next Green Wave seems like a solid company to keep on any investors' radar.
CannTrust Holdings (NYSE:CTST) is another cannabis grower. The company recently came out with a fourth-quarter report that was slightly below expectations, but they seem to be in the midst of turning this around. Regardless, their per-gram production costs are quite low when compared to companies that grow marijuana in a more traditional way.
CannTrust Holdings has been working to increase the amount of technology that they utilize, which is one of the main reasons for so much success in recent months. In addition, their listing on the New York Stock Exchange has helped to bring a large amount of much-needed notoriety into the company. Investors should continue to watch CannTrust as they present opportunities for the top of the market.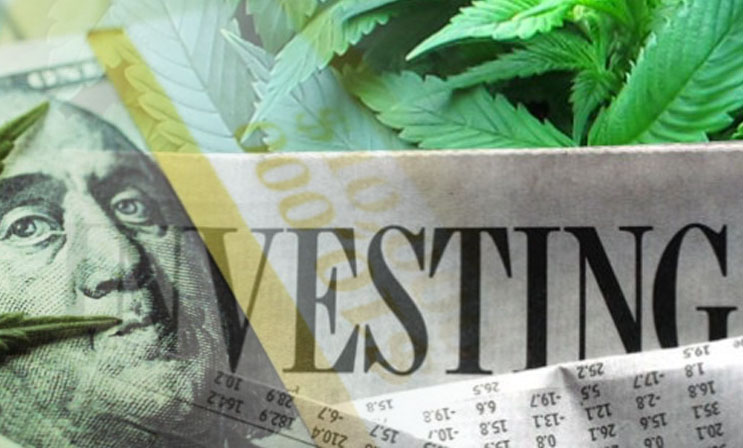 Pursuant to an agreement between an affiliate of MAPH Enterprises, LLC (owners of MarijuanaStocks.com), Midam Ventures LLC and Next Green Wave (NGW), Midam has been paid $150,000 from Next Green Wave (NGW) for a period from October 1, 2018 to November 8, 2018. Midam has been compensated an additional $100,000 and has extended its period of coverage to December 8, 2018. Midam has been compensated an additional $75,000 and has extended its period of coverage to January 8, 2019. Midam has been compensated an additional $50,000 and has extended its period of coverage to February 8, 2019. We may buy or sell additional shares of (NGW) in the open market at any time, including before, during or after the Website and Information, to provide public dissemination of favorable Information about Next Green Wave.
---
MAPH Enterprises, LLC | (305) 414-0128 | 1501 Venera Ave, Coral Gables, FL 33146 | new@marijuanastocks.com