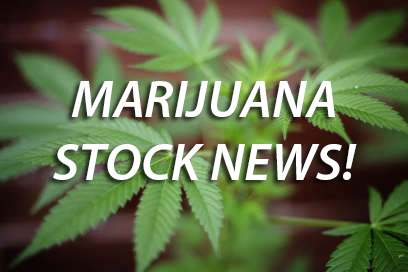 Organigram Reports Record Net Sales, Record Cannabis Oil Sales and Increased Number of Registered Medical Patients
Company Releases Financial Results and Business Update for its 2018 Fiscal First Quarter
Organigram Holdings Inc. (TSX VENTURE:OGI) (OGRMF) (the "Company" or "Organigram"), a leading licensed producer of medical marijuana, announces the financial results for the fiscal first quarter of 2018 ending November 30, 2017 . A copy of the financial statements and the corresponding management discussion and analysis (MD&A) is available on the investors section of the Company's website (www.organigram.ca) and are also filed and available on SEDAR (www.sedar.com).
Organigram's financial results for the quarter ending November 30, 2017 saw the Company report its highest quarterly net sales to date. Net sales rose to $2.7 million in Q1-2018 (up from $2.1 million in Q4-2017, and up from $2.2 million in Q1-2017). The Company reported a net loss and comprehensive loss of $1.4 million for Q1-2018 (compared to a net loss of $2 million in Q4-2017 and $0.8 million in Q1-2017).
The Company sold approximately 195,000 grams of dried flower in Q1-2018 (compared to approximately 187,000 in Q4-2017 and approximately 260,000 in Q1-2017 respectively).
The Company saw significant growth in its sales of cannabis oil. Cannabis oil sales were approximately 419,000 ml in Q1-2018 (compared to approximately 178,000 ml and 77,000 ml in Q4-2017 and Q1-2017 respectively). The Company's growth in cannabis oil sales was fuelled by its Shubie Cannabis Oil 50ml bottle containing high CBD content.
The Company's registered patients increased to approximately 10,700 by the end of Q1-2018 up 169% from Q1-2017.
"What is clear is that through a dogged commitment to product quality and innovation, we have built and are sustaining tremendous momentum," says Greg Engel , CEO of Organigram. "We have been patient but determined in building a world-class facility imagined and supported by a world-class team. We are proud that our customers are recognizing and enjoying the results of that vision."
Expansion in Production
The Company continues to make significant headway in increasing its overall production capacity and ensuring that it is prepared to be a market leader in the proposed adult recreational market which is anticipated for a July 2018 launch date.
The Company's Phase 2 expansion is set to be completed by end of January 2018 and the Company has submitted all required documentation to Health Canada in order to begin its vegetation cycle in February, making this expansion available for cannabis harvest and sale in time for the adult recreational market. When the Phase 2 expansion is fully operational, the Company's total run-rate production will be increased to 16,000 kg/year in total.
Phase 3 expansion continues to move ahead on schedule. Upon completion of Phase 3 construction in May 2018 , the Company will have further increased its estimated production capacity from approximately 16,000 kg/year to 25,000 kg/year.
Phase 4, which is in the final planning stages and is fully funded, will help increase the Company's production capacity to 65,000 kg/year. These expansions will make Organigram one of the top indoor cannabis producers in Canada .
"As a country and as a company, we are at the starting line of an unprecedented opportunity to lead the world in our understanding and approach to the production and legal use of cannabis," says Engel. "Organigram remains committed to thoughtful, trusted and effective leadership in the industry at home and abroad and we stand ready to meet the needs of our current and future customers."