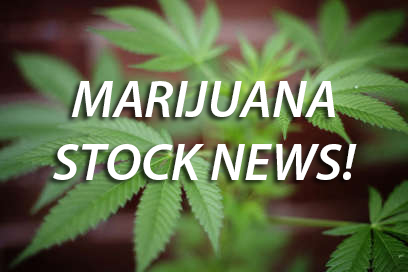 New Colombia Resources, Inc. Introduces the New Sannabis Medical Marijuana Product Design and Marketing Strategy to Significantly Increase Domestic and International Sales
New Colombia Resources, Inc. ("the Company") ( OTC PINK : NEWC ), a Colombian natural resource company listed in the U.S. is pleased to announce their medical marijuana joint venture, Sannabis SAS, has redesigned some of their product line in preparedness for a massive domestic and international marketing campaign. Additionally, the Sannabis marketing team geared up for the Christmas Season with several promotions under way. To see these promotions and/or purchase products visit their website at www.sannabis.co.
To see the Sannabis Medical Marijuana products catalog with technical specifications, visit https://www.sannabis.co/ver-catalogo
Sannabis has been legally producing high quality, 100% organic, all natural medical marijuana products in Colombia since 2014. Sannabis and its partners were instrumental in helping get medical marijuana laws passed in Colombia. Several national and international documentaries and news segments have featured Sannabis since they enjoy first mover advantage in Colombia for medical marijuana. Products are sold in select natural product pharmacies and through a network of distributors throughout Colombia.
Sannabis has redesigned their line of pain creams made with all natural ingredients, such as Bee's Wax, Eucalyptus, Pine, Chamomile, and CBD's, among other all natural ingredients. The new pain cream is called SANNAXHOL and now comes in two sizes, 60 grams and a petit 5-gram package. Click here to see their best-selling product https://www.sannabis.co/_p/prd2/4562482801/product/sannaxhol-pomada-calliente
Their very popular Tattoo cream is now called SANNADERM, a bee's wax and CBD based anti-inflammatory that heals tattoos in less time and is more soothing than the petroleum jelly used around the world. New Colombia Resources expects to sell hundreds of thousands of units in the U.S. directly to tattoo shops, for a view of the product visit https://www.sannabis.co/_p/prd2/4562493081/product/sannaderm-tattoo
Sannabis body lotion is now called BALSANNABIS, made from a mix of ingredients mother nature designed to protect and care for the skin, extremely effective for varicose veins and will be targeted to that audience. It has vascularization, rubefacient, emollient, anti-inflammatory, and anti-bacterial properties, click here to view, https://www.sannabis.co/_p/prd2/4562449731/product/balsannabis
Sannabis' most high end exclusive product is their specially formulated Pure Cannabis Essential Oil called SANNAYAH. It eases chronic pain caused by terminal and neurological illness and is believed to have reduced or eliminated cancerous tumors in prostate, breast, and skin cancer patients. New Colombia will market this product in the U.S. exclusively to the high end medical marijuana patient. It can also be marketed to perfume manufactures as a fragrance additive with subtle health notions. Click here to view https://www.sannabis.co/_p/prd2/4584850781/product/sannayah
New Colombia Resources is rolling out a U.S marketing campaign for Sannabis all natural products that promotes Colombia as being the ideal source for all natural medical marijuana and CBD products, initially targeting the $ 3 Trillion U.S. Hispanic market. Working with a top infomercial producer in Miami, the Company will first educate the Hispanic population on the medicinal benefits of cannabis, then market each product directly to its target consumer. They've teamed up with a retired MLB World Series MVP and will begin road shows next month to gain new distributors.
Potential distributors, researchers, or investors interested in Sannabis products, possible joint ventures, research facilities, or private label are encouraged to contact Company President John Campo at 1-410-236-8200.
To view a nationally televised documentary about medical marijuana in Colombia featuring Sannabis growers, patients, and management visit the first video on https://www.sannabis.co/video. This documentary interviews medical marijuana patients and their loved ones around the country using Sannabis products