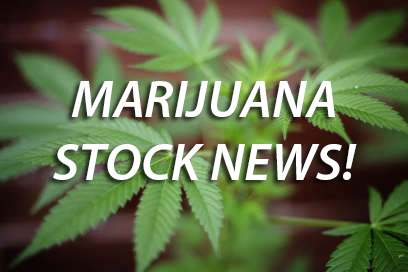 Emerald Health Therapeutics and Namaste Technologies Announce Letter of Intent for International Partnership and Supply Agreement
Emerald Health Therapeutics Inc. ("Emerald") (EMH.V) (EMHTF) and Namaste Technologies Inc. ("Namaste") (CSE:N) (M5BQ.F) (NXTTF) have signed a Letter of Intent ("LOI") whereby Namaste and Emerald propose to enter into a definitive agreement (the "Proposed Agreement") to collaborate on strategic business opportunities worldwide and develop a fully-integrated e-commerce platform (the "Platform") to serve as a retail channel for Emerald's patients. Under the terms of the Proposed Agreement, the companies would leverage Namaste's existing consumer databases, site traffic and e-commerce technology for marketing purposes along with Emerald's pharmaceutical and biotech expertise to develop medical cannabis downstream products tailored to specific markets and patients.
The e-commerce platform will be developed using Namaste's technology, including machine learning algorithms and advanced on-site optimization techniques, and is planned to be available on desktop and mobile devices. Through the Platform Namaste would make available its full product catalog of over 1000+ cannabis delivery devices to Emerald for sale to its patients. This e-commerce platform is planned to connect to Namaste's inventory management system and be compliant with Canada's Access to Cannabis for Medical Purposes ("ACMPR") regulations.
Under the LOI, Emerald will enter into a medical cannabis Supply Agreement with Namaste's wholly owned subsidiary, Cannmart Inc. ("Cannmart"), whereby Emerald would supply proprietary strains of medical cannabis to Cannmart, a late-stage ACMPR applicant for a medical cannabis "sales-only" license. Emerald is an ACMPR licensed producer of medical cannabis that cultivates proprietary cannabis strains using proven growing methods backed by cutting-edge research. Cannmart, with its "sales-only" platform, intends to impact the medical cannabis online-retail industry in Canada as it focuses on bringing a larger variety of medical cannabis products from many licensed producers, both domestically and abroad, in an easy-to-use platform for patients.
"Emerald's goal is to offer a broad selection of cannabis products to adult consumers through various legal channels, including digital and physical stores," said Avtar Dhillon, Executive Chairman of Emerald. "We believe that combining Namaste's online marketing tools and expertise, large and growing customer base, and array of cannabis delivery products with our proprietary cannabis strains and product development expertise can build significant incremental sales in legal markets in Canada and internationally."
Sean Dollinger, President and CEO of Namaste comments: "We see great value in working with Emerald to develop a vertically integrated platform, starting with driving site traffic through to acquiring patients and offering them high quality medical cannabis products. Our goal with Cannmart is to offer the largest selection of medical cannabis products to our patient base in Canada. We look forward to exploring similar opportunities with Emerald internationally. Thanks to Emerald's management team and Executive Chairman for the amazing communication and collaboration in developing this concept and we look forward to bringing this vision to reality."
Subject to obtaining necessary stock exchange approvals, on signing of the Proposed Agreement and Supply Agreement Namaste would receive 500,000 warrants of Emerald Health Therapeutics Inc. and Emerald Health Therapeutics Inc. would receive 500,000 warrants of Namaste. All such warrants would be priced in accordance with applicable stock exchange policies.
About Emerald Health Therapeutics
Emerald Health Therapeutics, Inc. (EMH.V) (EMHTF) operates through Emerald Health Botanicals Inc. ("Botanicals"), a wholly owned subsidiary and Licensed Producer under Canada's Access to Cannabis for Medical Purposes Regulations. Through Botanicals, Emerald is authorized to produce and sell dried medical cannabis flower and medical cannabis oil. It currently operates an indoor facility in Victoria, BC, and is building a 500,000 s.f. greenhouse on 32 acres in Metro Vancouver, with expansion potential to 1 million s.f. to serve the anticipated legal Canadian adult-use cannabis market starting in 2018. Emerald also owns 50% of Pure Sunfarms Inc., a partnership with Village Farms International Inc. that is converting an existing 1.1 million s.f. greenhouse in Delta, BC from growing tomatoes to growing cannabis. Emerald's team is highly experienced in life sciences, product development and large-scale agribusiness. Emerald is part of the Emerald Health group, which is broadly focused on developing pharmaceutical, botanical and nutraceutical products designed to provide wellness and medical benefits by interacting with the human body's endocannabinoid system.