Volatility is something that is highly characteristic of the marijuana stock market. It is quite inherent given the infancy of the overall industry, that volatility and fluctuations would remain high for some time. On one hand of this, some investors strive for high volatility as it can help to increase short term gains.
On the other hand, more institutional investors and those who are looking at marijuana as more of a commodity may have a tougher time dealing with these large fluctuations. Regardless, some stocks remain the backbone of the very technology they are producing and innovations remain quite high as well.
Leafbuyer Technologies, Inc. (LBUY) is a stock that has shot up by as much as 100% since the end of December. Prior to this time, the company has seen their stock rise up steadily which shows some low volatility in their pricing. Leafbuyer is one of the preeminent online resources for those looking for information regarding the cannabis industry.
The company has maintained a solid platform for all resources about marijuana and can help to educate consumers as well as producers who are looking to find out more about that special plant. Founded back in 2014, Leafbuyer has become one of the major competitors amongst the digital spaces for cannabis knowledge.
Centered in Colorado, Leafbuyer also has maintained a close relationship with some of the leading companies in the market as a whole. All in all, Leafbuyer is a company that should continue to be watched by investors looking for long term moves in the cannabis industry.
HEXO (HYYDF) is another one of the key players in the marijuana market, but on a separate side than other companies like Leafbuyer. HEXO has several factors regarding their business model that could help them to continue moving toward the future. The first of these is a very large long term supply agreement with the SQDC. For those who don't know, the SQDC is a regulatory body that is in charge of all cannabis sales throughout Quebec.
This agreement worth around 200,000 kilograms of cannabis, should peak in the next five or so years. This has given them a large foundation for investor trust as their output should be quite predictable in the coming years. This also only allots for their Canadian cannabis output, which means that the company could potentially produce even more as the years roll on. At least for now, their cash flow should remain quite predictable into the coming five years.
The other aspect of HEXO's business is the fact that they recently have been working on an agreement with Molson Coors to begin producing cannabis-infused beverages for sale on the open market. At the current time, these beverages are not fully legal in the Canadian space which leaves a large amount of room for growth in the future.
Beverages have become a large part of the cannabis industry as more and more large companies continue to make the introduction into the marijuana industry. Only time will tell how these supply deals and big investments continue to impact the world of cannabis.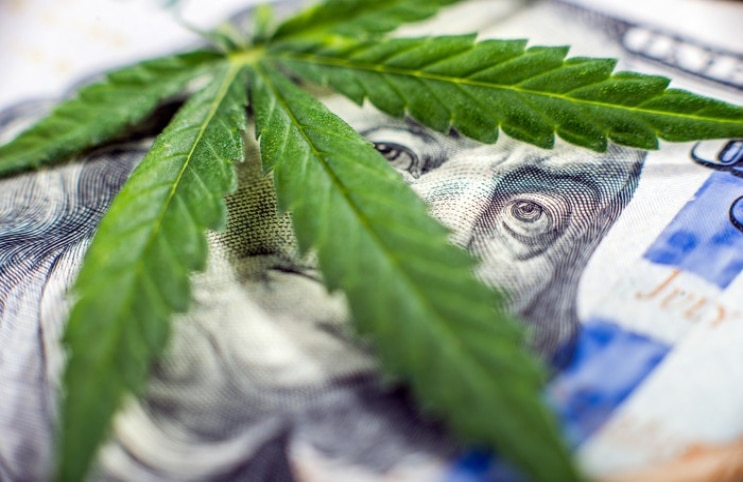 Pursuant to an agreement between an affiliate of MAPH Enterprises, LLC (owners of MarijuanaStocks.com), Midam Ventures LLC and Leafbuyer Technologies Inc., Midam is being paid $50,000 for a period of 30 days beginning November 1, 2018, and ending November 30, 2018. Midam has been paid an additional $50,000 and 40,000 common restricted shares of Leafbuyer Technologies, Inc. extending the contract another 30 days ending December 31, 2018. Midam has been compensated an additional $50,000 by Leafbuyer Technologies and has extended its period of coverage to January 31, 2019. We own 77,000 shares of Leafbuyer Technologies. We may buy or sell additional shares of (LBUY) in the open market at any time, including before, during or after the Website and Information, to provide public dissemination of favorable Information about Leafbuyer Technologies Inc.
---
MAPH Enterprises, LLC | (305) 414-0128 | 1501 Venera Ave, Coral Gables, FL 33146 | new@marijuanastocks.com