The recent passing of the Farm Bill in the U.S. has been one of the biggest updates to the cannabis market by far this year. Although the bill doesn't on its own say anything about marijuana, it does have large implications for companies that have to do with cannabis or CBD in any way.
For those who don't know, CBD or cannabidiol has a large amount of potential for medicinal research as well as pharmaceutical compounds. CBD is one of the main cannabinoids within the cannabis plant and has been hailed as being a major breakthrough for a variety of conditions.
Many studies have come out showing the successes of treating everything from certain types of cancer to various seizure disorders simply using CBD. With this, some companies are poised to be able to take advantage of this new and growing market.
American Premium Water Corporation (HIPH) is one of the leading companies working on producing CBD infused beverages. Over the past two weeks, their shares have shot up by as much as over 50%. CEO of American Premium Water Ryan Fishoff stated that "I am excited to announce that the Company has an LOI in place to acquire Evoxe Labs and plant + body essentials. This was an opportunistic acquisition for the Company. These are two consumer brands in CBD and cannabis space that have a tremendous amount of growth potential."
The acquisition of Evoxe helps American Premium Water get deeper into the growing CBD market. Fishoff further stated that "The Evoxe brand is a powerful one in the industry. One of the appealing aspects of this acquisition is that the Company will be exploring different avenues to leverage the Evoxe Laboratories brand. It's a very strong brand that can be expanded past the vaping category, and has the potential to be used as the brand name for the CBD/cannabis technology." All of this should be beneficial as the U.S. continues to delve deeper into the cannabis and hemp market.
GW Pharmaceuticals (NASDAQ:GWPH) is one of the leading pharmaceutical companies using cannabis as the main tenet of their medicine. GW Pharmaceuticals put out a drug known as Epidiolex which is based on the idea of using CBD to treat various seizure disorders. The market cap of GW currently stands at around $4 billion which makes them one of the larger players in the industry.
Some studies have shown that the sales of Epidiolex may reach as much as $2.2 billion. Remember, this is for this one drug alone and not the other products that they have been producing. Although, some analysts have stated that the sales of Epidiolex may only bring in as much as $1 billion which brings their market cap to around $4.5 billion in the near future.
All in all, CBD seems to be one of the most promising cannabinoids of the coming decade. The hopes are that as the market continues to expand, many stocks throughout the industry can continue to benefit from its growth.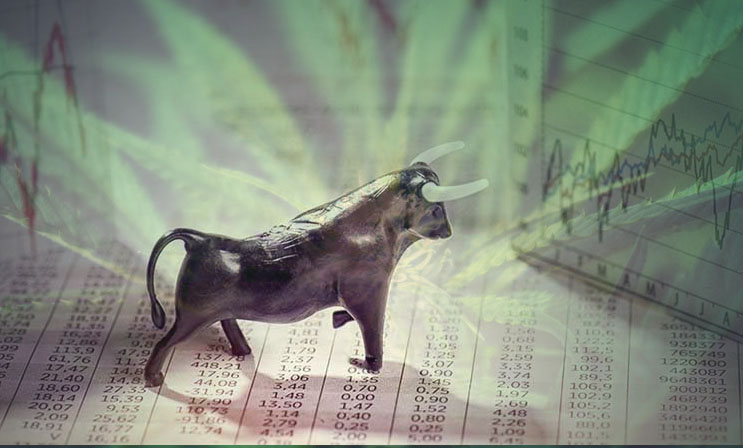 Pursuant to an agreement between an affiliate of MAPH Enterprises, LLC (owners of MarijuanaStocks.com), Midam Ventures LLC and American Premium Water Corporation (HIPH), Midam has been paid $20,000 from American Premium Water Corporation (HIPH) for a period from December 21, 2018 to January 21, 2019. We may buy or sell additional shares of (HIPH) in the open market at any time, including before, during or after the Website and Information, to provide public dissemination of favorable Information about American Premium Water Corporation (HIPH).
---
MAPH Enterprises, LLC | (305) 414-0128 | 1501 Venera Ave, Coral Gables, FL 33146 | new@marijuanastocks.com