Marijuana Stocks That Could be on the Way to the Top of the Industry
The marijuana stock market has been dominated by innovation over the course of the past few years. With so many new companies entering the market, it can often be difficult to deduce which ones are the right pick. Although there is no solid answer to this, it seems as though there are some companies with strong financials and a strong looking future ahead.
This combination seems to work quite well in the cannabis industry. Other factors included such as the verticality of their operation and what they are producing can also be strong indicators for whether or not a company could see potential success, but the most important aspect is to simply do the research.
Next Green Wave (NXGWF) (NGW) is one of the leading vertically integrated producers of craft cannabis. The company operates out of Coalinga, CA which is centered in the middle of the state. The fact that they are in California and located between two of the largest individual markets in the largest statewide market in the country, is no coincidence. The company has shown that this amount of exposure is quite solid for meeting the high demand of their product.
Additionally, Next Green Wave operates a completely vertical operation. This means that they control every aspect of production from what is known as seed-to-sale. Their business model allows them to do two things. First, they have the ability to have much higher margins than a large amount of their competitors. Second, they are able to have an extremely high-quality product due to the fact that they have a large hand in the individual steps of producing marijuana.
Recently, the company stated that they have received an occupancy permit from the City of Coalinga, that would allow them to begin production in their 35,000 square foot facility. After the announcement, shares climbed on further bullish sentiment regarding the company.
Next Green Wave has stated that they can move forward with getting ready to begin production as all they have to do now is complete a final inspection from the city in order to start. CEO Leigh Hughes, stated that "after a very focused 11 months of build-out, we are now only weeks away from activating our operations in California and one step closer to becoming a fully integrated premium producer."
CannTrust Holdings (NYSE:CTST) is another one of the top producers of cannabis-based out of Canada. The company has been working by using hydroponic methods of growing which produces very high-quality cannabis at all times of the year. The company had quite a strong month in February, which leads investors to believe that they could be on the right path.
With their listing on the New York Stock Exchange, it seems as though they have also been able to garner a new reputation on the open market. As one of only a few companies to list on the exchange from the marijuana industry, they appear to have a large reputation to uphold. All in all, investors should continue to watch them throughout the coming months of the industry.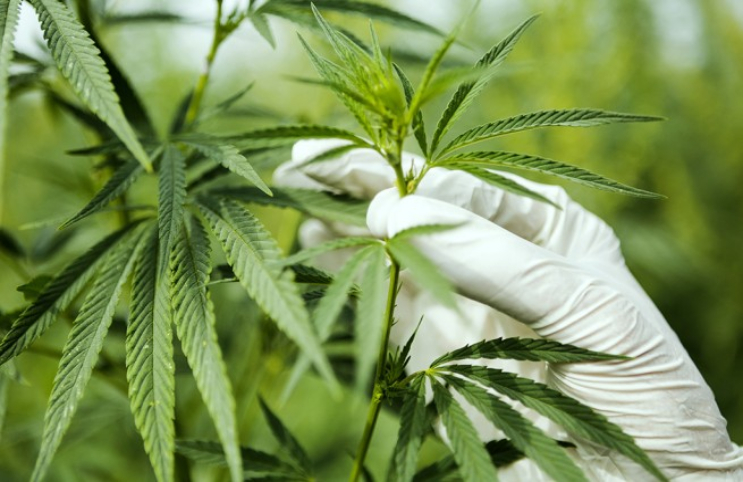 Pursuant to an agreement between an affiliate of MAPH Enterprises, LLC (owners of MarijuanaStocks.com), Midam Ventures LLC and Next Green Wave (NGW), Midam has been paid $150,000 from Next Green Wave (NGW) for a period from October 1, 2018 to November 8, 2018. Midam has been compensated an additional $100,000 and has extended its period of coverage to December 8, 2018. Midam has been compensated an additional $75,000 and has extended its period of coverage to January 8, 2019. Midam has been compensated an additional $50,000 and has extended its period of coverage to February 8, 2019. We may buy or sell additional shares of (NGW) in the open market at any time, including before, during or after the Website and Information, to provide public dissemination of favorable Information about Next Green Wave.
---
MAPH Enterprises, LLC | (305) 414-0128 | 1501 Venera Ave, Coral Gables, FL 33146 | new@marijuanastocks.com