Nabis Holdings (NABIF) (NAB) to Participate in KCSA's Inaugural Congressional Cannabis Day Forum on May 21
Nabis Holdings (CSE: NAB; OTC: NABIF; FRA: 71P) ("Nabis" or the "Company"), a leading Canadian investment company with specialty investments in assets across multiple divisions of the cannabis sector, today announced that Jade Green, Special Advisor to Nabis, will participate in KCSA Strategic Communications' Inaugural Congressional Cannabis Day Forum to be held at the United States Capitol building in Washington, DC on Tuesday, May 21, 2019. Ms. Green will speak on a panel, titled "CBD, Hemp and the Farm Bill" focused on the wide-ranging impact of the Farm Bill as it continues to shape federal food and agricultural policy at 10:00am ET.
---
Will June's Marijuana Stock Picks Show More Potential Than May?
The marijuana stock market has been flying high for quite some time now. In the past few years, we have seen some incremental shifts in the industry that have built the foundation for where it stands today. With so many moving parts, it can be difficult at times to figure out what the best options are for investing in the market, but despite this, there are a few businesses that come to mind. These companies may not be the largest growers in the industry, but the innovation that they put forward is quite high and unparalleled.
---
Specialty Medijuana Products Inc. Receives Cultivation License from Health Canada
Choom™ (CSE: CHOO; OTCQB: CHOOF), is pleased to announce that Specialty Medijuana Products Inc. ("SMP"), of which Choom Holdings Inc. is a 9.8% equity stakeholder, has received a cultivation license on an additional and contiguous site in Sooke, B.C. The license was issued and effective on May 17, 2019.
---
New Legal Marijuana Bill Introduced In New York State Legislature
For an industry like medical marijuana, New York remains one of the most coveted markets. This is not really a surprise considering the fact that it is one of the most affluent states in the country. However, over the years bills that were meant for legalizing the sale of marijuana were consistently voted down. Entities that sponsor such bills have been trying to find new strategies to counter this.
---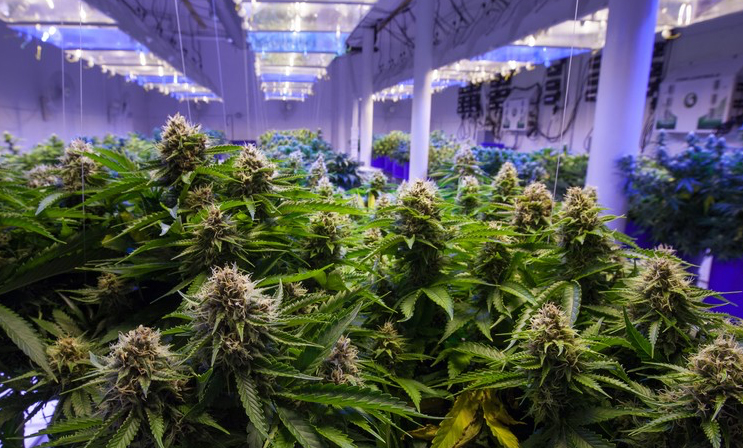 Disclaimer: Pursuant to an agreement between an affiliate of MAPH Enterprises, LLC (owners of MarijuanaStocks.com), Midam Ventures LLC and IR Media Services, Midam has been paid $15,000 to market Choom Holdings for a period from 4/30/2019 to 5/30/2019. We may buy or sell additional shares of Choom Holdings in the open market at any time, including before, during or after the Website and Information, to provide public dissemination of favorable Information about Choom Holdings.
Pursuant to an agreement between an affiliate of MAPH Enterprises, LLC (owners of MarijuanaStocks.com), Midam Ventures LLC and Nabis Holdings, Midam has been paid $500,000 from Nabis Holdings for a period from 4/10/2019 to 7/25/2019.  Midam has been compensated an additional $400,000 and 200,000 common restricted shares of Nabis Holdings to extend coverage an additional 6 months ending 1/25/2020. We may buy or sell additional shares of Nabis Holdings in the open market at any time, including before, during or after the Website and Information, to provide public dissemination of favorable Information about Nabis Holdings. Click Here For Full Disclaimer
---
MAPH Enterprises, LLC | (305) 414-0128 | 1501 Venera Ave, Coral Gables, FL 33146 | new@marijuanastocks.com