Stability is a term not often spoken about in the world of marijuana stocks. This is due to the fact that the majority of investing that has taken place, has been quite speculative. Despite this, it looks as though we are moving toward a more stable market as it continues to mature. As we move throughout the near future, the hopes are that companies can continue to find their stride in the market and begin to flourish in greater numbers. With so many businesses working tirelessly to bring new products and innovation into the space, it seems like this is becoming more than likely.
TransCanna Holdings Inc. (TCAN)(TCAN.CN) is a Canadian based company that works on providing a large number of services to the marijuana industry as a whole. The company has mainly been focused upon working in the Californian marketplace doing everything from branding to transportation and distribution. The company does this through a series of wholly owned subsidiaries which all lie within the TransCanna Holdings umbrella. The Californian market on cannabis is one of if not the largest market for marijuana in the world. Because of this, it looks as though the company is well positioned to take advantage of the future of the industry domestically.
Recently, TransCanna Holdings signed into an LOI or letter of intent with Persuasion Brewing Co. to begin the production of CBD-infused nonalcoholic beer. CBD infused beverages have very quickly become extremely popular which just goes to illustrate why TransCanna Holdings is so interested in getting into this side of the market.
The two companies have stated that they plan to build out a recently purchased almost 200,000 square foot facility that will have a large division just for Persuasion Brewing Co. The goal is to create a line of new products all being under the masthead of nonalcoholic, CBD-infused beer. under the agreement is a three year commitment from the brewing company, with TransCanna allocating funds for the purchase of equipment in exchange for a percentage of sales to dispensaries.
Jim Pakulis, CEO of TransCanna Holdings stated that "Our 196,000-square-foot vertically integrated, cannabis-focused facility is perfectly designed to have a comprehensive bottling and canning line for multiple types of beverages. However, we firmly believe that our first beverage product subject to receipt of the appropriate licenses should be a private labeled non-alcoholic CBD-infused beer."
OrganiGram Holdings (NASDAQOTH:OGRMF) is one of the key Canadian growers of marijuana. The company has worked tirelessly to produce a market cap north of $1 billion. Although there have been some undersupply worries within the Canadian marijuana market, OrganiGram looks like they are fighting to ensure that this is not the reality.
With a peak output of nearly 100,000 kilograms per year, OrganiGram Holdings remains one of the preeminent marijuana growers in the industry. Investors should continue to keep a close eye on the company as they move toward their future goals and the goals of the industry overall.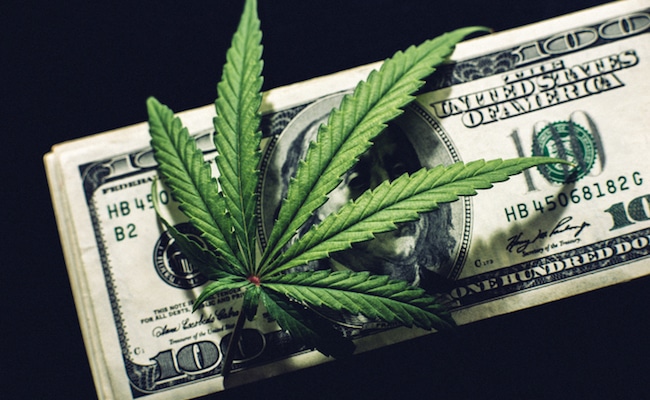 Pursuant to an agreement between an affiliate of MAPH Enterprises, LLC (owners of MarijuanaStocks.com), Midam Ventures LLC and TransCanna (TCAN.CN), Midam is being paid $33,000 per month for 3 months byTransCanna (TCAN.CN) for a period from February 14, 2019 to May 14, 2019. We may buy or sell additional shares of (TCAN.CN) in the open market at any time, including before, during or after the Website and Information, to provide public dissemination of favorable Information about TransCanna (TCAN.CN)
---
MAPH Enterprises, LLC | (305) 414-0128 | 1501 Venera Ave, Coral Gables, FL 33146 | new@marijuanastocks.com