The marijuana stock market has seen quite the amount of innovation over the course of the past few years. In that time, company values have skyrocketed, allowing businesses and the overall market to flourish greatly.
In only a few years that the cannabis market has taken off, we have seen tremendous growth which is partly due to the freedom that companies have operating inside of the cannabis stock market. Although there are still some legislative issues in the way of the market reaching its full potential, it looks like we are well on the way to reaching future projections.
A Play for the Vaporizer Market
Ionic Brands Corp. (IONC) (IONC.CN) has been widely regarded as one of the best pot stocks in the industry for quite some time. The company has managed to remain one of the key marijuana stocks due to their commitment to providing extremely high-quality vaporizer products to the market.
As a cannabis holdings company based out of Washington, they are in no way a traditional pot stock, but they do definitely have a lot to offer investors and the market overall. The company has stated that their main focus is to expand their brand into other western states in the U.S. such as Oregon and California, which present an interesting opportunity for the future.
The company currently is widely regarded as the #1 vaporizer brand in all of Washington which is quite a large feat. As part of the high-value premium market, Ionic Brands has been working to further carve their niche into the marijuana space, which they have done through a number of acquisitions and a commitment to innovating their products for the coming years.
A Big Move for Ionic Brands Corp.
Recently, Ionic Brands announced that they have entered into a Letter of Intent to acquire the brand known as Astleys of London HK Limited, which was founded as a high-end tobacco pipe purveyor. Since that time, the company has worked to completely reinvent their brand by moving toward the contemporary cannabis vaporizer segment.
With this letter of intent, it looks as though the two will begin production of several high-quality products for sale on the market. This agreement is one of just many that has occurred in the cannabis space, that has helped to form a foundation for future growth that pot stocks can live by in the coming years.
Aleafia Health (ALEAF) is a health and wellness company working out of the cannabis market that has maintained their rap as one of the more interesting cannabis stocks to watch. The company has stated that they and their 30 medicinal clinics, should be able to grow as much as 140,000 kilograms of cannabis when operating at full capacity.
Currently, they are only able to grow around 6,000 kilograms, but this number should continue to increase as the company grows. Aleafia has also stated that they have made several moves to move into the German medicinal marijuana market, which should help them to continue on their way to the top in the near future.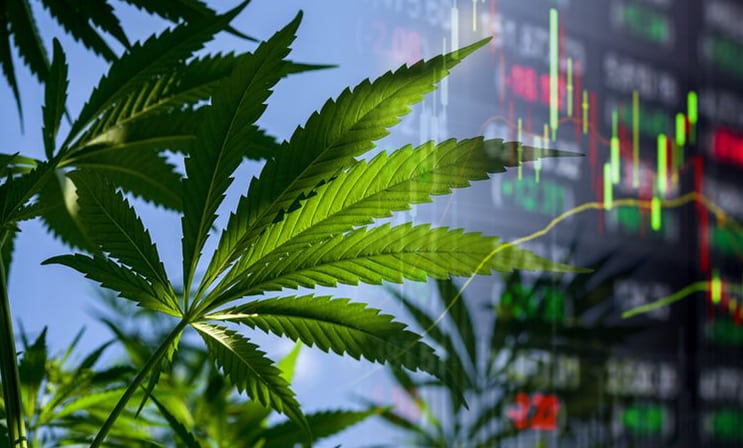 Pursuant to an agreement between an affiliate of MAPH Enterprises, LLC (owners of MarijuanaStocks.com), Midam Ventures LLC and Ionic Brands Corp (IONC), Midam has been paid $50,000 from Ionic Brands Corp (IONC) for a period from April 2, 2019 to May 2, 2019. We may buy or sell additional shares of (IONC) in the open market at any time, including before, during or after the Website and Information, to provide public dissemination of favorable Information about Ionic Brands Corp (IONC).
---
MAPH Enterprises, LLC | (305) 414-0128 | 1501 Venera Ave, Coral Gables, FL 33146 | new@marijuanastocks.com