*Originally published September 12, 2018.  Updated on October 4, 2018.
---
MarijuanaStocks.com has always made it a point to stay far ahead of the curve. When we see a hint of opportunity, we make sure to look into it and then focus on all angles of potential that could come with it. About a year ago we began to talk about a company whose name didn't give it justice but since there was an LOI on the table, it couldn't be overlooked.
There has been major progress made and a heavy emphasis on global expansion. With Canada's legalization right around the corner, the timing could be perfect to put a strong focus back on a company that delivered strong grain potential in the past with engines ready to do it again.
Integrated Cannabis Company Inc. (ICNAF) has just completed a MAJOR Acquisition That Could Roll Out The Red Carpet For The Global Cannabis Boom!
Integrated Cannabis Company or iCannaCo™ (ICNAF) just announced this summer that it has completed the acquisition of all of the issued and outstanding shares of a revolutionary company called X-SPRAYS ™, which holds, through a wholly-owned subsidiary, a worldwide, exclusive license for X-SPRAYS™ – a brand of state-of-the-art life-enhancement products administered via an optimal oral spray delivery system.
(ICNAF) is Targeting an Opportunity with a Massive, Global Market Demand
X-SPRAYS™ has executed extremely well with its product line of 8 novel sprays that include both hemp CBD and Nutraceutical ingredients (4 with CBD and 4 nutraceuticals)
X-SPRAYS™ plans to expand its product line to include cannabis Tetrahydrocannabinol (THC) sprays. PLEASE CONSIDER THE POTENTIAL of an oral spray delivering THC / CBD infused Nutraceuticals… It's MASSIVE!
ICNAF Is Looking to Take Advantage Of CBD's Near-Term Growth Opportunity
Hemp-Based CBD is becoming a booming market with considerable growth expected in the coming years. Many companies have seen considerable growth in their sales since they began in this market. As CBD is not a controlled substance, it is currently within easy reach of many people, and its health benefits are in abundance.
The Hemp Business Journal predicts the CBD market will have become a huge $2.1 billion consumer market by 2020, an epic 700% increase from 2016. The market has already been the target of industry leaders as there are already more than 800 CBD products in the US state of Washington alone, and there is business from all over the world selling cannabidiol from a variety of vendors – from consumer-based to medicinal.
As more people look for alternatives beyond pharmaceutical medicine, CBD sprays offer a means to a more natural way to medicate and the nutraceuticals industry could be ripe for a shake-up!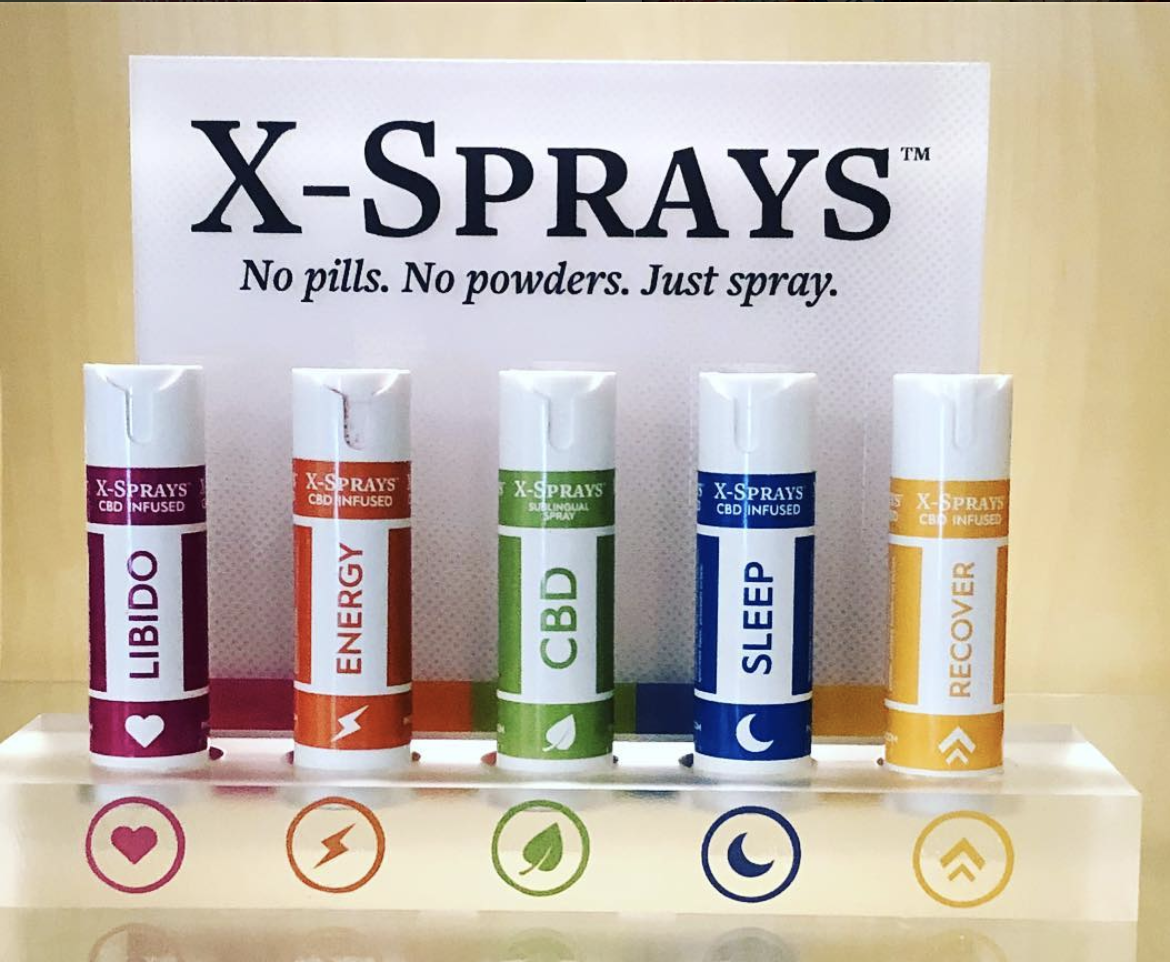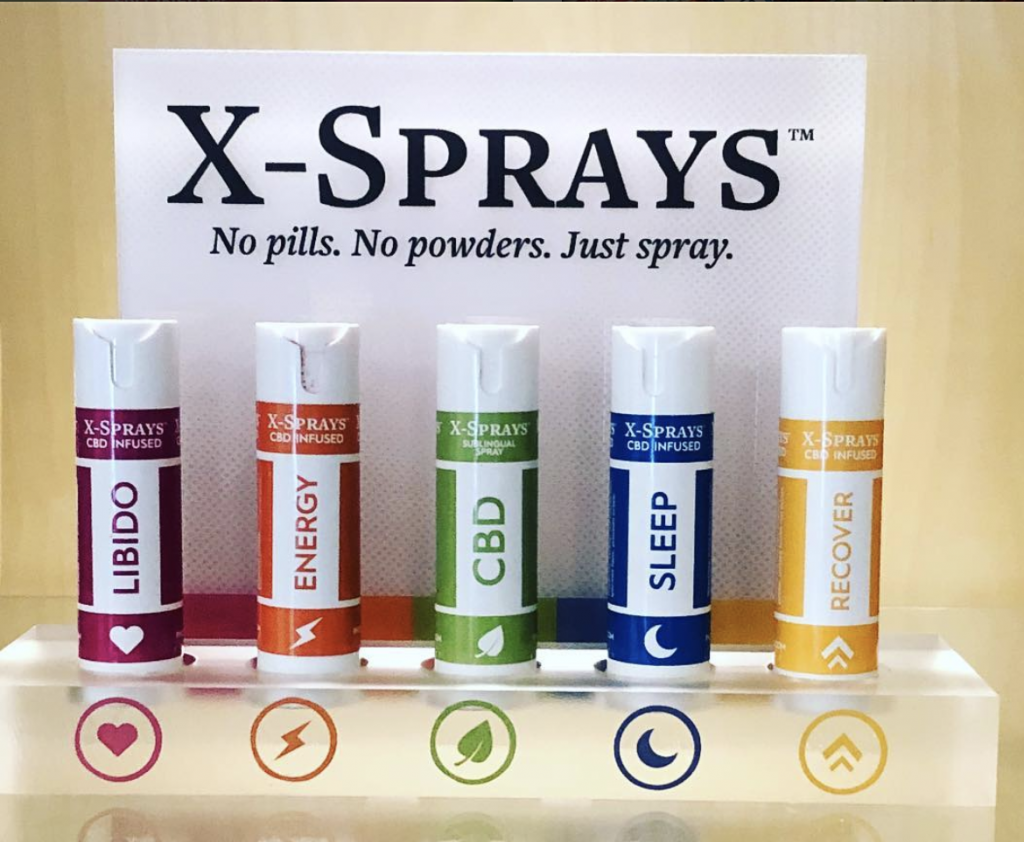 CBD has been closely associated with the Nutraceutical industry and this segment of the market has been consistently recording above-average growth. In March 2017, Research and Markets released a new report published by BCC Research, which said that the global nutraceutical market should be a $285 billion market by 2021.
Don't just limit CBD and other cannabis products solely to nutraceuticals though because billions of dollars are heavily flowing into this industry right now. That's right, companies are spending big bucks to get a piece of these kinds of cutting-edge cannabis companies. In fact, one of the largest alcohol distributors in the world has placed a bet of more than $4 billion that cannabis will succeed in a BIG WAY. 
Earlier this summer Constellation Brands, which also makes Robert Mondavi wine and Svedka vodka, announced that it had invested $4 billion in Canopy Growth, a publicly traded Canadian cannabis producer. The deal comes nearly 10 months after Constellation first took a 9.9% stake in Canopy to help create nonalcoholic cannabis-infused drinks and other products.
And they aren't the only ones jumping on the wagon. Everyone from Molson Coors to Diageo, another powerhouse alcohol distribution company, are throwing their hats and their multi-millions into the cannabis sector. This simple fact has brought a huge boost to the industry at large and iCannaCo™ (ICNAF) could be well positioned to benefit on a global scale!
Nutraceuticals Could Be the Key To Healthy Margins For ICNAF & Here's Why: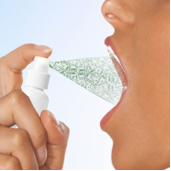 But it doesn't just stop at a new wave of beverages either. According to BCC Research, nutraceutical products can enjoy even 100% to 1,500% price premiums over the nearest ordinary competitive products. Premium pricing has become more acceptable to consumers as more of them become educated about their health and actively manage it.
"Despite a trend of reduced consumer spending in the wake of the economic downturn, consumers are willing to pay a significant premium for fortified or high-nutrition products. They're investing in their health," BCC Research Editorial Director Kevin Fitzgerald observes.
"These investments can be justified as a proactive alternative to costly treatment of disease. In turn, companies are increasing their spending on research and development to produce more efficient and functional products that deliver unique claims. They're also spending more on branding and advertising products in spite of the economic slowdown."
And where there may have been other companies with a concept, we'd be willing to bet that few if any of them were anticipating a capital raise of this size to build a brand & sales channel across continents!
The X-SPRAYS™ product line is differentiated when compared to other products on the market and has a unique value proposition through its focus. Once the product can gain traction in California, it can enter new markets and capitalize on new opportunities. By utilizing the capital raised to successfully enter the California market, we will monitor how other distribution channels adapt to this new product.
X-SPRAYS™ has a multi-faceted distribution plan and will utilize traditional retail outlets, its e-commerce outlet, and non-traditional retail outlets like spas, bars, hotels, and cruises.
In our opinion, it would not take much money or infrastructure for X-SPRAYS™ to enter new markets especially considering the aggressive nature of the capital raise they announced. We believe this is a very attractive component of the fundamental story and where many "early stage" companies may stutter step, a lot of that "stutter" can be a direct result of undercapitalization.
CBD Is Just The Beginning!
It's More Than A Brand! Leadership Brings Decades Of Success To The Table
If all of this wasn't enough, the team behind X-SPRAYS™ & iCannaCo™ (ICNAF) are bringing decades of experience in the cannabis and healthy lifestyle industries to the company. X-SPRAYS™ founder, Dr. Clive Spray Ph.D., has dedicated his life to researching and developing products to improve the quality of other people's' health. Over the last 20 years, the chemist and plant biologist has been committed to finding natural solutions to life's lingering problems. Combining an understanding of both traditional ethnobotany with the cutting edge of nutritional science, Dr. Spray has created several formulations designed to help in the areas where we need it most, whether it is helping insomnia, increasing libido, or alleviating pain.
John Knapp –CEO, and Director
A pioneer in the legal cannabis industry and trained engineer, John Knapp is the founder of Colorado-based Good Meds and Bosm Labs, both award-winning vertically integrated medicinal-grade cannabis business operating a 90,000-sf cultivation and extraction facility in Denver. Mr. Knapp is also the former COO of PharmaCielo, a Colombian based, globally focused medicinal-grade cannabis extract company.
Previously, Mr. Knapp's professional endeavors include highly specialized cannabis consultation. Among these tasks are the design and engineering of proprietary cannabis manufacturing systems enabling the optimization of production yield and manufactured product output. As an early entrepreneur in the legal cannabis sector and recognized expert in the field, Mr. Knapp has lead over two dozen cannabis projects in eight States, Canada, and Latin America.
 Sothi Thillairajah – Director
Mr. Thillairajah has two decades of experience in management, international finance, advising North American corporations on Middle East joint ventures and early-stage, mineral projects in Africa and Latin America. He also has extensive experience working with investment professionals at Middle Eastern financial institutions, sovereign-wealth funds, and investment offices evaluating and recommending hedge funds and private equity investments.
Nishal Kumar – Director
Mr. Kumar is an entrepreneur in Vancouver, British Columbia. Mr. Kumar worked at Geopacific Consultants Ltd., Tesla Motors, and now runs two of his own companies. The first one, EVitems, makes coat hooks and other after-market parts and products for the Tesla cars. With his other company, he recently launched a product called DHM Destroy Hungover Mornings – a plant-powered supplement that reduces hangover symptoms and the toxic effect of alcohol on your body. Nishal holds a BSc in Geophysics and Commerce from the University of British Columbia.
Eugene Beukman – Chief Financial Officer and Corporate Secretary
Mr. Beukman is Corporate Counsel of Pender Street Corporate Consulting Ltd., a private company that provides accounting, legal and administrative services, and has held this position since January 1994. Mr.Beukman is a founding Director of Reliq Health Technologies (TSX-V: RHT, OTCQB: RQHTF) and Canadian based healthcare technology company. Additionally, Mr. Beukman was previously employed as a legal advisor to the predecessor of BHP Billiton, a leading global resources company, a producer of major commodities, including iron ore, metallurgical coal, copper and uranium, with substantial interests in conventional and unconventional oil and gas and energy coal, and a company that creates long-term shareholder value through the discovery, acquisition, development and marketing of these natural resources. Mr. Beukman has over 20 years' experience in the acquisition of assets and joint ventures.
Timing Is Everything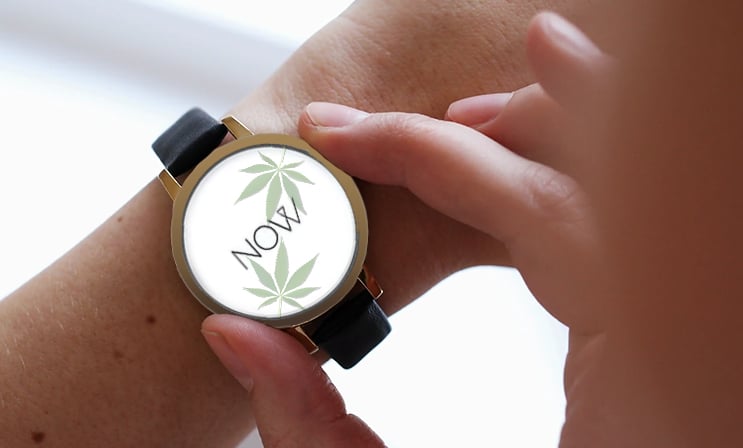 Are you ready for the next big boom in the cannabis industry? Considering that the "Big Dogs" have already come and gone, many are searching for the next marijuana moonshot. Knowing this, just look at what's happening right now with ICNAF and X-SPRAYS™:
These could all be telltale signs of a true groundswell. This is also just after announcing the formal acquisition of X-SPRAYS™ ahead of global expansion. The writing could already be on the wall as the company has come out to say, directly that it anticipates immediately creating a presence in the world's largest cannabis markets.
As many of you already know, our track record has been solid when identifying early potential with companies within the marijuana sector and in our opinion, now could be the time to start taking notice of iCannaCo™ (ICNAF)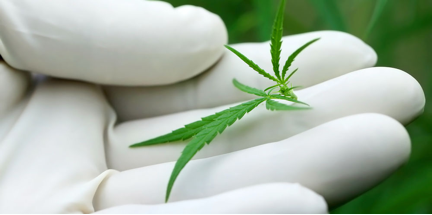 Disclaimer: Pursuant to an agreement between an affiliate of MAPH Enterprises, LLC (owners of MarijuanaStocks.com), Midam Ventures LLC and Integrated Cannabis Company, Midam is being paid $25,000 per month for a period of 2 months beginning September 4, 2018, and ending March 9, 2019. This payment has been increased to $75,000 per month for the period of November 4 2018 and ending March 9, 2019. We own ZERO shares of Integrated Cannabis Company. We may buy or sell additional shares of (ICNAF)/(ICAN) in the open market at any time, including before, during or after the Website and Information, to provide public dissemination of favorable Information about Integrated Cannabis Company. MarijuanaStocks.com, which is owned by MAPH Enterprises LLC., a Florida Corporation has been previously compensated $100,000 by a non-affiliate 3rd party for a 1 year period beginning August 1, 2017 and ending August 1, 2018 to publicly disseminate information about CNRP Mining, Inc. (CND.CN) (CRPGF) that is now Integrated Cannabis Company. We own zero shares.
---
MAPH Enterprises, LLC | (305) 414-0128 | 1501 Venera Ave, Coral Gables, FL 33146 | new@marijuanastocks.com