Marijuana legalization is occurring around the world! Everyday more and more people & their governments are in favor of legalizing marijuana. Marijuana Stocks have seen a boom over the past several years. This marijuana stocks boom has taken a hit in the last 6-12 months but more and more Americans are pledging their support.
USA Attorney General Jeff Sessions has delivered blow after blow to the legal marijuana industry. Mr. Session's comments & initiatives over the past 12 months has been devastating on the marijuana stock market. Now after several months of speculation and what ultimately felt like the beginning of the end for all the progress the United States of America has made on both the federal but more importantly (for now) the state level, this green industry seems to be bouncing back quicker than ever, thanks to President Donald Trump!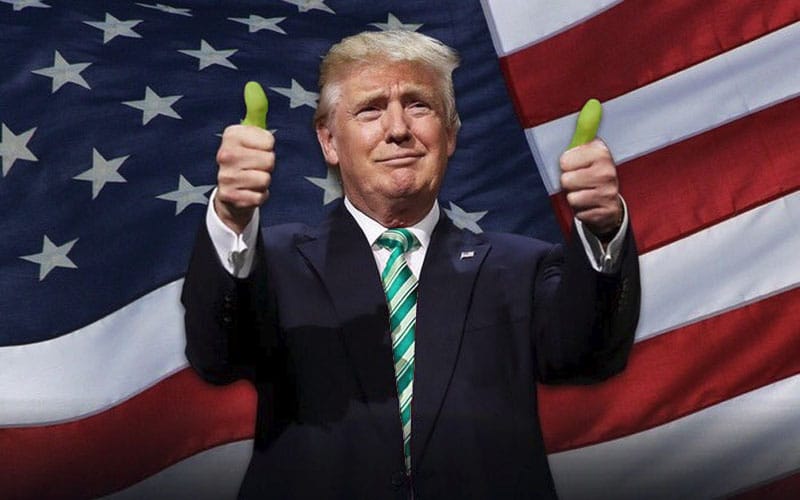 Sen. Cory Gardner (R-Colo.) vowed to block every single one of Trump's nominees to the U.S. Department of Justice (DOJ) in January. Sen. Gardner's actions came after Jeff Sessions dismantled the President Obama marijuana administration policy that prevented federal law enforcement officials from meddling in states that had legalized marijuana.
On Friday April 13th, 2018 it was announced by the Washington Post that President Trump has promised to support Sen. Cory Gardner & that he'll support congressional efforts to protect states that have legalized marijuana! (Sorry, not sorry Jeff Sessions)
According to the Washington Post and to further solidify this amazing development Gardner said Trump told him the marijuana industry in Colorado won't be targeted. White House press secretary Sarah Sanders said Gardner's statement was accurate and that Trump is "a firm believer" in states' rights.
When this news hit on Friday 4/13/2018 naturally Marijuana Stocks on both sides of the border began to jump & respond favorably. The biggest mover after Sen. Gardner's announcement of his conversation with the president was Aphria (APHQF), with shares surging nearly 15%.
The share prices of the two largest Canadian Marijuana Stocks by market cap & cannabis growers by, Canopy Growth (TWMJF) and Aurora Cannabis (ACBFF), moved up 7% and 8%.
This is the 1st bit of truly positive news to come out of the USA for the marijuana industry in a while and it was a huge! Will marijuana stocks continue to rally into Monday 4/16/2018 and beyond…? With President Trump's support it sure looks that way!
---
MAPH Enterprises, LLC | (305) 414-0128 | 1501 Venera Ave, Coral Gables, FL 33146 | new@marijuanastocks.com