Canada's latest move to fully legalize marijuana this year has built the framework for the creation of a new sector that is anticipating billions of dollars in revenue over the coming years. While Canada is boasting first mover advantage in the North American market, savvy investors may actually want to be looking at positioning for a global opportunity.
Zion Market Research has published a new report titled "Legal Marijuana Market by Type (Medical Marijuana and Recreational Marijuana), by Product Type (Buds, Oil, and Tinctures), and by Application (Chronic Pain, Mental Disorders, Cancer, and Others): Global Industry Perspective, Comprehensive Analysis, and Forecast, 2017 – 2024".
The report shows that the global legal marijuana market was valued at approximately $16.71 billion in 2017 and is expected to generate revenue of around $62.964 billion by the end of 2024, growing at a CAGR of around 21% between 2018 and 2024. As new momentum comes into the industry, here are 3 marijuana stocks to watch leading into the week ahead.
ICC International Cannabis (WRLD) (KNHBF) Is Building A Global Strategy And Is Already Giving Investors Early Opportunity To Capitalize
While most Canadian listed companies are focused on delivering cannabis to the demanding, North American public in the US and Canada, ICC International Cannabis (WRLD) (KNHBF) has taken a strong directive at open access to the global cannabis industry.
Through its subsidiaries, ICC International Cannabis (WRLD) (KNHBF) has agreements in place for European-based pharmaceutical distribution, wholesale importation, research, and development, as well as, licenses to cultivate, produce, distribute, store, and export Cannabis and Cannabis derivatives and industrial hemp in Colombia, Denmark, Poland, Greece, and even the Kingdom of Lesotho.

This strategy may sound familiar but investors will most likely not have seen this from smaller market cap companies. If you look at cannabis companies like Canopy Growth, Aurora Cannabis or even Tilray (all billion dollar market caps or higher), the approach is to increase a global footprint beyond North America. Where they have the advantage of huge capital, ICC International Cannabis (WRLD) (KNHBF), with a market cap under $200M, appears to be built on a much more nimble business platform.
The strategic approach to obtaining global licensing in multiple world markets could put ICC International Cannabis (WRLD) (KNHBF) at the spearhead of the cannabis boom across the globe. Increased adoption of cannabis from medical and recreational perspectives has helped boost interest in the drug. High public and private investment for things like R&D in many countries as well as the creation of new forms of ingesting cannabis have shed more light on the potential of this drug.
ICC International Cannabis (WRLD) (KNHBF) Holdings Give Direct Access To Global Growth
Across Europe and even as far south as South Africa, cannabis legalization is taking a mainline focus by world governments. The health benefits alone could bring rise to new treatment options for pharmaceutical applications while the benefits to these governments through tax revenue could greatly enhance the socioeconomic impact that cannabis can be attributed to.
For ICC International Cannabis (WRLD) (KNHBF), the global playing field is wide open and the company's holdings could offer first mover advantage ahead of the global boom:
International Distribution Through Marathon Global Inc.
Marathon Global has an exclusive agreement with Cosmos Holdings, a European based pharmaceutical distributor, to procure and distribute medical cannabis products and all cannabis derivatives for clients of Cosmos in approved countries within its distribution network of 110 clients, representing approximately 35,000 pharmacies in 16 countries.
Marathon Global gives ICC International Cannabis (WRLD) (KNHBF) the ability to supply the massive demand for cannabis and cannabis extracts to Europe as Cosmos brings generations worth of experience and relationship to ICC International Cannabis (WRLD) (KNHBF). This distribution strategy carries on the Company's existing distribution business through its unique BioCanna ADM retail system.
Medical Cannabis & Hemp Cultivation & Distribution Through EU Cannabis Corp.
ICC International Cannabis (WRLD) (KNHBF) has been granted a medical cannabis cultivation license by the Greek government, which actually supersedes and augments its existing Hemp license. The license grant is a conditional pre-approval for medical Cannabis cultivation in the Greek prefecture of Imathia.
Just for starters, ICC International Cannabis (WRLD) (KNHBF) controls a 16-acre land package situated in northern Greece, which will be dedicated to medical grade cannabis cultivation, extraction, distribution, as well as research and development.
Opportunity In Greece Alone Could Present Near-Term Catalysts For ICC International Cannabis (WRLD) (KNHBF)
Greece is a European Union member country and will operate as ICC International Cannabis (WRLD) (KNHBF)'s southern European cultivation and production hub. The EU has a population of over 500 million, affording ICC with a unique opportunity to service this high-growth marketplace. The service and tourism sectors amount to the majority of Greece's economic output, contributing close to 85 percent of annual gross domestic product. Approximately 16.5 million tourists visit Greece each calendar year.
ICC International Cannabis (WRLD) (KNHBF)'s EU Cannabis has an option to acquire a 90% working interest in industrial hemp licenses held by Cannatec Greece A.E. Cannatech currently holds three licenses covering a total of 16 acres situated within the Greek prefecture of Imathia. These licenses were granted to Cannatec by the Hellenic Republic Ministry of Agricultural Development and Food, and permit EU Cannabis to cultivate, manufacture, distribute and export industrial hemp and its many cannabidiol (CBD) derived extracts.
Licensing For Cannabis Cultivation & Manufacturing Via Danavian Cannabis Ltd.
Danavian controls licenses for cannabis cultivation and manufacturing in Denmark. ICC International Cannabis (WRLD) (KNHBF)'s entry into Denmark is nearly identical to other industry peers such as Canopy Growth Corporation, Green Organic Dutchman Holdings, Aurora Cannabis Inc. and CannTrust Holdings.
The real bell ringer to this opportunity is that Danavian has engaged an Israeli cannabis organic cultivation and management company, Sababa Sciences Inc. The significance of this relationship is that Sababa Sciences will be able to provide end-to-end management including the implementation of advanced Israeli agricultural technologies for high-quality medical cannabis treatments.
Danavian and Sababa Sciences have designed a 55,000 square foot, fully automated greenhouse facility that will meet IMC-GAP, ISO:9001 and European GMP standards. Finished cannabis and cannabis derivatives produced by Danavian will be sold through Denmark's retail pharmacy network.
Davavian also holds key industry relationships that could easily complement future development potential throughout Scandinavia. Continued development of Danavian's Danish cannabis portfolio will help serve both local and export market demand. Danavian is tactically positioned in immediate proximity to Germany, allowing for direct imports of CBD products, as well as medical cannabis flower.
Hemp Processing & Extraction To Produce CBD Products Via Polannabis Holdings
Polannabis, through its subsidiary, controls a Polish hemp processing and extraction license. The license permits the extraction and manufacturing of Cannabinoid ("CBD") derived products from hemp. Polannabis has access to over 850 acres of premium hemp crops; estimated to produce up to 6,800 tons of material for CBD extraction.
There is also an existing extraction and manufacturing facility that Polannabis has, which is equipped with a proprietary Hydrocarbon extraction technologies. Polannabis' operations are currently producing CBD isolates, distillates, bulk oils, paste, and tinctures. Through its agreement with Maria Curie-Sklodowska University, one of the largest universities in Poland, Polannabis has established superior post-processing separation protocols and testing procedures.
On top of this, Polannabis has secured a monthly off-take agreement for 100 kilos of 99.9% CBD isolate. The off-take agreement will be initiated immediately upon the completion of its planned capacity and processing expansion. ICC International Cannabis (WRLD) (KNHBF)'s initial investment in Polannabis will increase its CBD extraction capacity to over 200,000 grams per month!
Cultivation, Distribution, & Strategic Partnerships In Africa
Outside of its penetration into the European market, ICC International Cannabis (WRLD) (KNHBF)'s strategy has also identified opportunities in Africa as well. This new market is relatively untouched by the mainstream cannabis companies. Through ICC International Cannabis (WRLD) (KNHBF)'s CanAfrica Holdings and Aricannabis.

CanAfrica holds a license to cultivate, manufacture, supply, hold, import, export, and transport cannabis and derivative products. The Kingdom of Lesotho, Africa, has an ideal climate for low-cost greenhouse cannabis production. It averages over 300 days of sunshine annually. Lesotho was the first African nation to legalize medical cannabis in 2017.
Aricannabis works on an exclusive basis with NuCare Health ("NuCare") to provide Cannabis products to over 2,800 independent and corporate pharmacies across South Africa.  
Early Mover Advantage In Colombia via Canna Colombia Holdings 
Believe it or not, in recent years, Colombia has developed the most comprehensive and sophisticated medical cannabis framework in Latin America. Colombia is highly regarded in its cultivation potential. Lower production costs and ideal year-round climate for cannabis growing creates a competitive advantage for investors and international marijuana companies.
Canna Colombia Holdings, a Colombian entity that holds licenses to cultivate, produce, hold, sell and export cannabis and cannabis derivatives. Canna Colombia Holdings previously acquired 13 hectares of optimal agricultural land located in Funza, the heart of the Bogota savanna, which is also one of the safest areas in Colombia. It is conveniently located within a 20-kilometer drive to Bogota's international airport.
Vertical Integration Creates Full Diversification For A True Global Conglomerate
Just like some of the most well-known companies in the modern age: Proctor & Gamble, SC Johnson, Mondelez, and even the Trump Organization, ICC International Cannabis (WRLD) (KNHBF)'s business mantra is to focus on integrating its partnerships and subsidiaries to create a self-sustaining enterprise.
Now that many of the world's biggest distribution channels are open for business in cannabis specifically, ICC International Cannabis (WRLD) (KNHBF) can leverage its entire organization to vertically integrate to the fullest extent.
The company has even targeted new retail channels through novel, automated kiosks for dispensing cannabis and other related products for recreational and medical markets. Its BioCanna ADM Retail System offers a solution to many of the concerns related to controlling access to ensure that only properly identified and qualified clients can obtain marijuana products.
With strict regulations in place throughout the North American Cannabis market, the BioCanna ADM could offer Cannabis retailers a means to meet and surpass regulated requirements. The proprietary software system, which operates the BioCanna ADM, offers regulatory bodies the ability to dynamically observe transactions in real-time at every Kiosk located within their legal jurisdiction.
Through its model, ICC International Cannabis (WRLD) (KNHBF) has access to over 100 clients representing roughly 35,000 pharmacies across 16 countries and 2,800 pharmacies in South Africa's emerging market alone!
Where we hear excitement about companies getting approval for cultivation license in certain states or certain provinces, ICC International Cannabis (WRLD) (KNHBF) has multiple licenses spanning 3 continents. When you hear of companies that boast stats like these, you would assume an overweight market cap, yet ICC International Cannabis (WRLD) (KNHBF) is currently trading with a market cap of less than $200 million; that's a fraction of its industry peers. The fact that ICC International Cannabis (WRLD) (KNHBF) is mirroring a similar global strategy could be the key to focus on with this company, in our opinion.
A Clear Approach To Grabbing Onto Global Growth? 
The long and short of it is that this market could be offering one of the biggest opportunities in recent history. A narrow view of exactly what is standing in front of investors right now may mean nice short-term gains but the bigger picture is that of a global one.
5 Key Takeaways For ICC International Cannabis (WRLD)(KNHBF)
Right now many of the mom and pop investors are focused on companies that are simply setting up shop in North America. Sure, these are great milestones but looking ahead to the future means looking at the other continents and ICC International Cannabis (WRLD) (KNHBF) is rapidly planting its flag.
This year signifies the beginning of a new age for the marijuana industry and cannabis stocks in general. With the access to capital that the legal market offers along with the opportunity presented by the global market, as we know it, ICC International Cannabis (WRLD) (KNHBF) could be well positioned to take full advantage of the next canna-boom.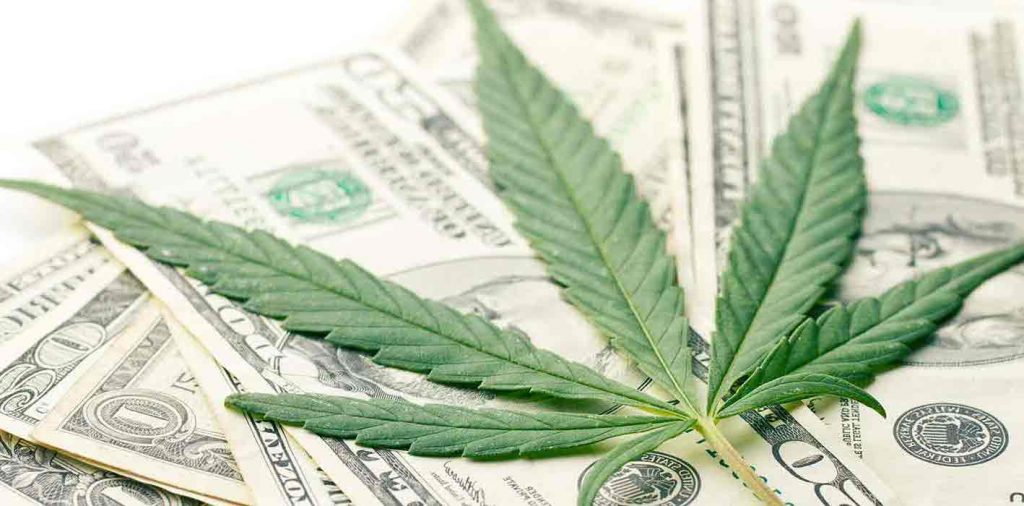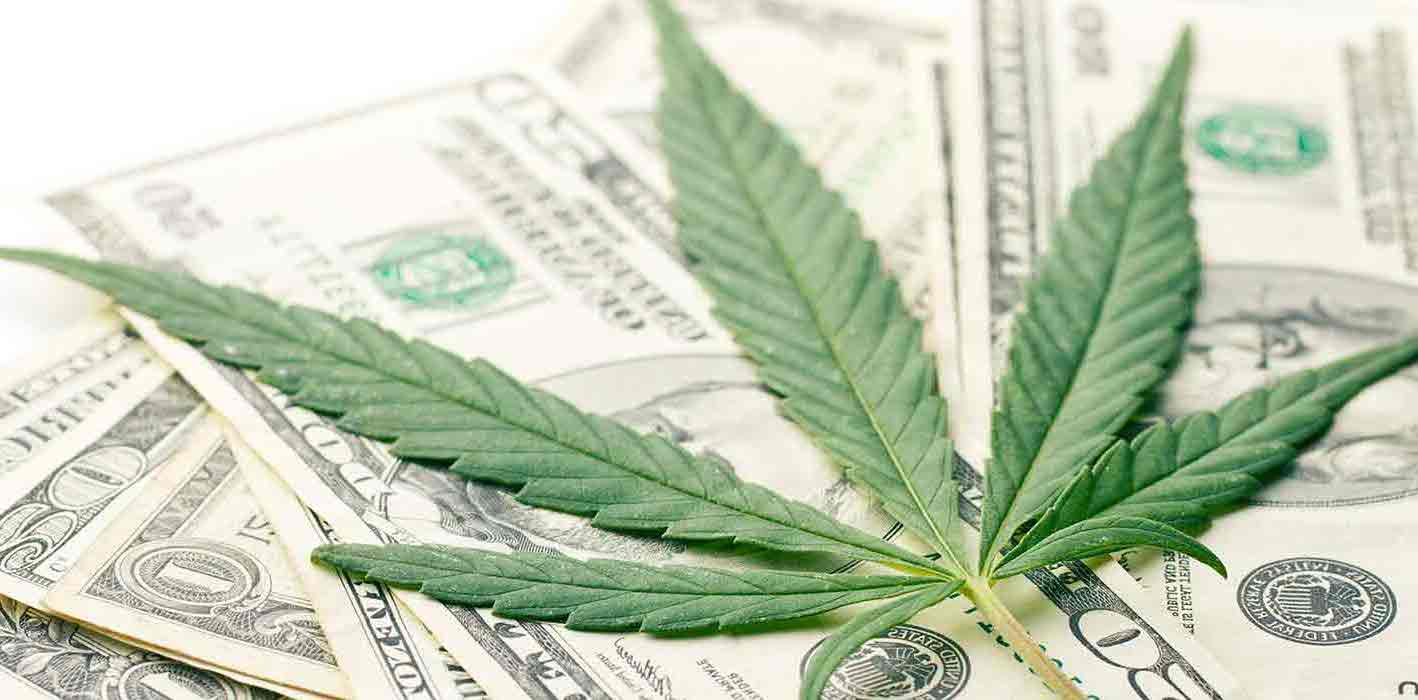 Disclaimer: Pursuant to an agreement between an affiliate of MAPH Enterprises, LLC (owners of MarijuanaStocks.com), Midam Ventures LLC and ICC International Cannabis Corp. (WRLD.CN) (KNHBF). Midam is being paid $150,000 for a period of 30 days beginning October 25, 2018 and ending November 25, 2018. We own 0 shares of ICC International Cannabis Corp. (WRLD.CN) (KNHBF). We may buy or sell additional shares of (WRLD.CN) (KNHBF) in the open market at any time, including before, during or after the Website and Information, to provide public dissemination of favorable Information about ICC International Cannabis Corp. (WRLD.CN) (KNHBF). Click Here for full disclaimer