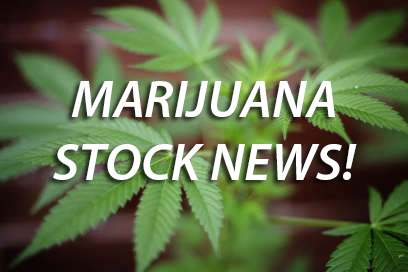 Kush Bottles to Develop Customized Cannabis Packaging For Future Farm Technologies
Product and service offering to support multi-state growth plan
Kush Bottles (KSHB), a leading provider of packaging, supplies, vaporizers, accessories and branding solutions for the regulated cannabis industry, today announced it was selected by Future Farm Technologies Inc. ("Future Farm") (CSE:FFT) (FFRMF) to develop a suite of customized packaging and comprehensive compliance solutions to support its expansion into new territories.
Future Farm is rapidly expanding its footprint in the cannabis and hemp sectors nationwide, with a focus on California, Massachusetts, Maine, Florida and Puerto Rico. Kush Bottles will support Future Farm's expansion and offer branded packaging solutions to ensure Future Farm maintains compliance with state-level regulations at all times.
"As we move forward with our plans to develop a diversified portfolio of cannabis investments in several states, it is important that we stay on the right side of state laws at all times, while also building strong brands as we penetrate these markets for the first time," comments Mr. William Gildea, CEO and Chairman of Future Farms. "Kush Bottles offers a comprehensive suite of high quality cannabis packaging, branding and compliance solutions all under one roof, and has a strong track record of working with fast-growing cannabis companies, making them the right partner for us as we implement our strategy to scale the business."
"We are very excited to work with an innovative company like Future Farm Technologies," Mr. Nick Kovacevich, CEO of Kush Bottles, comments. "Our business strategy is to participate in the growth of the emerging legal cannabis sector by partnering with leading players at every stage in the cannabis supply chain – from seed to sale. Our in-depth knowledge of local laws in every U.S. state makes us well-positioned to work with companies such as Future Farms that are looking to grow their business in more than one jurisdiction. We are excited by this opportunity to help the company grow its brands while staying compliant with state laws and regulations as it enters this exciting stage in its growth."
To be added to the distribution list, please email ir@kushbottles.com with "Kush" in the subject line.
Forward-Looking Statements
This press release may include predictions, estimates or other information that might be considered forward-looking within the meaning of applicable securities laws. While these forward-looking statements represent our current judgments, they are subject to risks and uncertainties that could cause actual results to differ materially. You are cautioned not to place undue reliance on these forward-looking statements, which reflect our opinions only as of the date of this release. Please keep in mind that we are not obligating ourselves to revise or publicly release the results of any revision to these forward-looking statements in light of new information or future events. When used herein, words such as: "potential," "look forward," "believe," "dedicated," "building," or variations of such words and similar expressions are intended to identify forward-looking statements. Factors that could cause actual results to differ materially from those contemplated in any forward-looking statements made by us herein are often discussed in filings we make with the United States Securities and Exchange Commission (SEC), available at: www.sec.gov, and on our website, at: www.kushbottles.com.
About Kush Bottles
Kush Bottles, Inc. (KSHB) is a dynamic sales platform that provides unique products and services for both businesses and consumers in the cannabis industry. Founded in 2010 as a packaging and supplies company for dispensaries and growers, Kush Bottles has sold more than 100 million units and now regularly services more than 5,000 legally operated medical and adult-use dispensaries, growers, and producers across North America, South America, and Europe. The company has facilities in the three largest U.S. cannabis markets and a local sales presence in every major U.S. cannabis market.
Kush Bottles aims to be the gold standard for responsible and compliant products and services in the cannabis industry. Kush Bottles has no direct involvement with the cannabis plant or any products that contain THC.