The marijuana industry has been booming over the course of the past year or so. With new updates to innovations in products and changing legislation around the world, marijuana has very quickly become one of the largest and fastest growing markets of the modern day. One of the aspects that separate companies when looking to invest is the level of innovation that they are undertaking.
This means creating new products and working to reshape the industry by building out new business models. While many companies do this, some have been working to innovate at a higher pace than others.
One of the most recent methods of innovation has been the creation of products filled with CBD in its various forms. This can be anything from creams to tinctures and beyond. Integrated Cannabis Company (OTC:ICNAF) (CSE:ICAN) is currently working to deliver a product known as X-Sprays.
These sublingual sprays are made to target specific conditions whether it be insomnia or pain management. CBD has shown a massive amount of potential to treat these ailments as its chemical make up is currently being further explored. ICAN has been working to have their products readily available online so that anyone can purchase them who desires. X-Sprays, however, are only a small part of their business as Integrated Cannabis is continuing to innovate in the creation of new products using CBD and other components found in the cannabis plant.
CV Sciences Inc (CVSI) is another cannabis therapy based company. CVSI has been working to gain the proper regulatory approval for various alternative therapies that they are producing. CV Sciences has been known to be one of the quickest innovating companies on the market and is only awaiting various approvals so that they can begin sales for their different products.
In regard to the investor side of the company, CVSI has seen their stock price soar by as much as 14.4% for the year to date number. This means that they are one of the top gainers in the cannabis space as many of the large companies in the industry have seen some of their gains wiped away in recent times. CVSI has seen their revenues double in the past three to four years, with sales shooting up by as much as 125%. With all of these factors in consideration, CV Sciences looks like it could continue to be a solid investment as we move toward the future of marijuana.
CARA Therapeutics (CARA) is another one of the companies to continue innovating in the marijuana industry. Although they are not a pure-play pot stock, CARA's price has a large amount of correlation with other companies in the cannabis market. CARA shares are down by around 2.3% for the year, which is actually quite solid considering the aforementioned price drop of some of the biggest names in cannabis. CARA is a producer of pharmaceuticals that use cannabis internally, which gives them a large amount of potential as legalization moves forward around the world.
CARA has a lot to offer for those who trade off of speculation as well as those who are into cannabis for the long term. The only aspect that currently stands in the way is that of legislation that blocks these new drugs, but all seems to be settling down.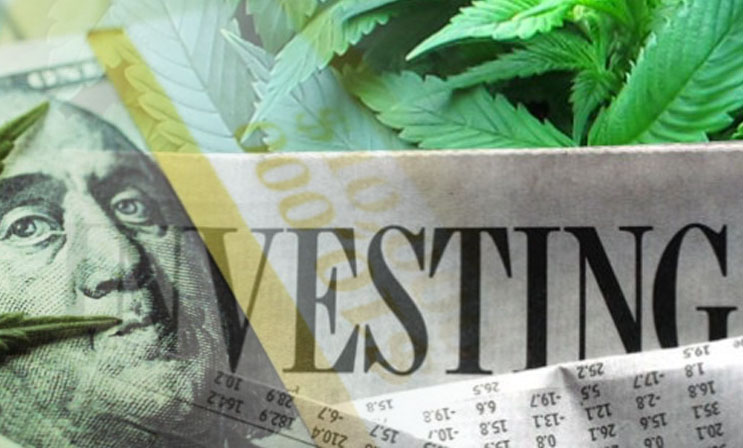 Pursuant to an agreement between an affiliate of MAPH Enterprises, LLC (owners of MarijuanaStocks.com), Midam Ventures LLC and Integrated Cannabis Company, Midam is being paid $25,000 per month for a period of 2 months beginning September 4, 2018, and ending March 9, 2019. This payment has been increased to $75,000 per month for the period of November 4 2018 and ending March 9, 2019. We own ZERO shares of Integrated Cannabis Company. We may buy or sell additional shares of (ICNAF)/(ICAN) in the open market at any time, including before, during or after the Website and Information, to provide public dissemination of favorable Information about Integrated Cannabis Company. MarijuanaStocks.com, which is owned by MAPH Enterprises LLC., a Florida Corporation has been previously compensated $100,000 by a non-affiliate 3rd party for a 1 year period beginning August 1, 2017 and ending August 1, 2018 to publicly disseminate information about CNRP Mining, Inc. (CND.CN) (CRPGF) that is now Integrated Cannabis Company. We own zero shares.
---
MAPH Enterprises, LLC | (305) 414-0128 | 1501 Venera Ave, Coral Gables, FL 33146 | new@marijuanastocks.com