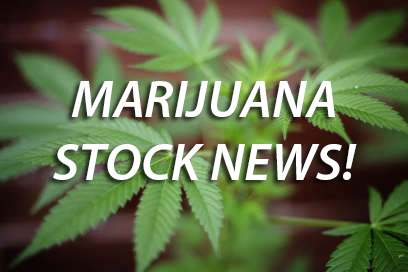 Hemp, Inc. Recognized by Financial News Source TheStreet as Hemp Legalization Bill Gains Momentum
Hemp, Inc. (OTC PINK: HEMP), a global leader in the industrial hemp industry with the largest multipurpose industrial hemp processing facility in the western hemisphere, announced today that the Company was recognized by financial news outlet TheStreet. The article "How to Invest in Cannabis – In Its Many Forms" published on May 7, 2018, follows recent news that Minority Leader Chuck Schumer (D-NY) announced that he is signing on as a cosponsor of a hemp legalization bill introduced last month by Majority Leader Mitch McConnell (R-KY).
"If you want to invest directly in the production of cannabis, there's actually a way to do that," writes TheStreet. "Hemp Inc. (HEMP) has been around since 2008 and seeks to be a one-stop shop for hemp production. Growing it, extracting ingredients from it, fiber processing, even selling products made for the maintenance of hemp. If [the bill legalizing hemp] passes, a company like Hemp Inc. that had been there this whole time working in states with their own laws would probably have an advantage against the competition."
Hemp, Inc. previously announced that the Company applauded McConnell for introducing The Hemp Farming Act of 2018 that would remove industrial hemp from the federal government's schedule of controlled substances. In a publicly released statementMcConnell said, "Hemp has played a foundational role in Kentucky's agricultural heritage, and I believe that it can be an important part of our future."
TheStreet's article featuring Hemp, Inc. also follows the Company's announcement of its signed consulting agreement with HQ Global Education, Inc. (HQGE), a scientific research development company. Per the agreement, Hemp, Inc. will provide consulting services in an effort to help HQ Global Education, Inc. expand into the hemp cannabidiol (CBD) industry, which is projected to be a billion-dollar market in just three years, according to a report by Brightfield Group. In addition, Hemp, Inc. announced on May 1, 2018, that the Company encourages large scale companies to secure their hemp biomass now before Hemp, Inc.'s supply runs out. Hemp, Inc.'s sale price for interested entities will be the market price at the time of harvest.
"The legalization of hemp is a bipartisan issue," said Hemp, Inc. CEO Bruce Perlowin. "We appreciate being recognized by publications such as TheStreet that help to explain why our company is strategically positioned to capture the rapidly growing industrial hemp marketplace. The time is now to join the hemp movement and allow farmers across the country to have legal access to this viable crop."
Read TheStreet article "How to Invest in Cannabis – In Its Many Forms," here.
Hemp, Inc. also provides consulting services in the hemp-CBD market, specifically in the areas of growing high-quality organically-grown CBD rich hemp, harvesting, and extracting, executives say they will also build Veteran Village Kins Communities across the country.  "Our 'Veteran Village Kins Communities' is where we will not only grow some of our Hemp, it is a full-blown holistic solution to the multifaceted veteran problems in the USA. Our prototype model is in Arizona about 20 miles north of Kingman and 90 miles from Las Vegas, NV. It's our way of saying, 'Thank You' to our Veterans."
Hemp, Inc. Announces Strategic Hemp Growing Partner "Veteran Village Kins Community Arizona, Inc." Completes Final Site Plan Blueprints
Hemp, Inc. has announced that its strategic growing partner, "Veteran Village Kins Community Arizona, Inc.," has completed its final site plan blueprints for its 500-acre site in Golden Valley, Arizona (20 miles north of Kingman, AZ and 90 minutes from Las Vegas, NV). The site plan was submitted to the Mohave County Building Department for final review. The Company is also in the final stages of completing the necessary infrastructure to support an off-grid, renewable, energy system. With the solar equipment in place, the site's solar power operation is now complete.
Dwight Jory, the Project Manager for the "Veteran Village Kins Community Arizona, Inc.," said, "We are very happy with the progress. Our Kins Community is really beginning to come together." In anticipation of planting to begin during the spring, 300 acres have been fenced, 16 overnight trailer park sites are under construction, and six 40×40-ft organic vegetable gardens are ready for seasonal planting, according to Jory. As for the 6 geodesic domes mentioned in an earlier press release, 1 is structurally complete with only the electrical and plumbing to be completed. The rest are on site awaiting final site plan approval. "We are now accepting volunteers who have expressed an interest in helping to build the first Kins Community for our veterans," said Jory. Those interested in making the first hemp growing CBD-producing "Veteran Village Kins Community" become a reality should contact Ms. Sandra Williams via email (swilliams@hempinc.com).