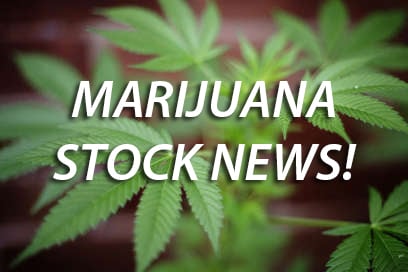 Hemp, Inc. Announces Prominent Media Coverage by Huffington Post
Hemp, Inc. ( OTC PINK : HEMP ), a global leader in the industrial hemp industry with the largest hemp mill in the western hemisphere, announced today that the Company's role in supporting hemp production and manufacturing in North Carolina was recently featured in an October 7, 2017 Huffington Post article titled "Hemp Inc. Pioneers Industrial Hemp Revolution With North America's Largest Industrial Hemp Processing Facility." This indicates the company has positioned itself on the frontlines of America's hemp revolution.
The Huffington Post article states that Hemp, Inc. "is quickly emerging as a pioneering force in what could be the next great industrial revolution." The article also cited that, "All combined, Hemp, Inc. is now clearly positioned to be a major player in America's $1 billion hemp CBD product market, and it would not be surprising to start seeing buyout speculation with respect to the company's operational facilities. HEMP's NuAxon Tech CO2 Supercritical Extractor is viewed as an expensive process within the industry, and the big reward behind it is a superior end-product that is potent and safe. The company's 70,000 square-foot Spring Hope, North Carolina industrial hemp processing facility is the only one of this magnitude in North America. All of this creates a huge competitive advantage within the popular marketplace."
Bruce Perlowin, CEO of Hemp, Inc. ( OTC PINK : HEMP ), said, "Actually, our multipurpose industrial hemp processing facility in Spring Hope, NC has expanded to 85,000 square feet. The resounding message of this Huffington Post article, that our Company is a 'pioneering force' in America's hemp marketplace, reflects our commitment to transparency and mission to help farmers capture the financial benefits of cultivating these valuable and sustainable crops." He continued, "As we outlined earlier this week, in a previous press release, we have 5 core infrastructures that we built and have been using… Industrial Hemp Manufacturing and Processing; Hemp Oil Extraction; Hemp Farming; Hemp Education; and, Marketing. These core infrastructures have created a strong platform for growth, now and into the future."
"We are happy to see the scope and scale of our operations in North Carolina recognized by prominent publications such as Huffington Post. We are always seeking opportunities to educate the public and Hemp, Inc.'s shareholders about the latest developments taking shape at Hemp, Inc.," said David Schmitt, COO of Hemp, Inc.'s wholly owned subsidiary, Industrial Hemp Manufacturing, LLC. "Our 85,000 square foot facility in Spring Hope, North Carolina, establishes us as a leader in the space and is putting North Carolina at the forefront of this new industry."
Huffington Post also noted that since Hemp, Inc.'s processing facility became operational this summer, it will likely position "North Carolina as the primary hemp hub of North America."
Hemp, Inc. has been in the news quite a bit, as of lately. In case you missed it, Hemp, Inc. was recently featured (Sept. 25, 2017) in High Times in an article entitled "North Carolina is Harvesting Its First Legal Hemp Crop in Decades"; Hemp, Inc.'s Sensational Breaking News (August 2, 2017) — press release — where Hemp, Inc. announced that its processing facility is operational and processing its first product; and, Hemp, Inc. Announces Official Launch of its CO2 Supercritical Extractor (August 17, 2017) — press release — where its industrial hemp manufacturing and processing infrastructure, via the largest hemp processing facility and milling operation in the western hemisphere, officially launched its NuAxon Tech CO2 Supercritical Extractor and is in its first phase of operation. Regarding Hemp, Inc.'s NuAxon Tech CO2 Supercritical Extractor, the Huffington Post article stated, "This puts HEMP in a leading position to be a fully-integrated, high-quality CBD manufacturer within this rapidly growing industry."
Hemp, Inc. also announced its first harvest of North Carolina-grown hemp on Oct. 4, 2017. On Up Close with Chris Tinney, a full interview with CEO Bruce Perlowin discussing what's happening on the farms in North Carolina and how Hemp University is empowering everyday people to grow hemp, and more, was conducted on September 26, 2017. (To hear the full interview on Up Close with Chris Tinney, click here.) The Wilson Times also published an article mentioning Industrial Hemp Manufacturing, LLC entitled "Hemp: The New Cash Crop?" whereby "Tony Finch likes the idea of carrying his crop to market and getting paid on the spot. The fourth-generation Nash County farmer is one of about 100…" (Read the full published article here).