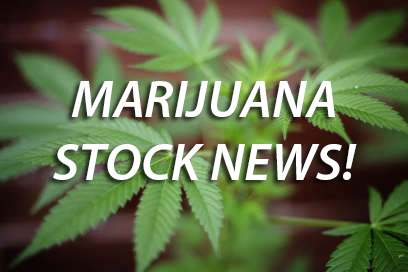 Hemp, Inc. Pioneers Industrial Hemp Revolution with the Largest Industrial Hemp Processing Facility in the Western Hemisphere
Hemp, Inc. ( OTC PINK : HEMP ) today outlined and clarified its core infrastructures that it has built and has been using to capture the rapidly growing industrial hemp industry. The company continues to position itself on the frontlines of America's hemp revolution. Led by Hemp, Inc. CEO, Bruce Perlowin, executives have taken a number of bold, methodical steps to position Hemp, Inc. for profitable and sustainable growth across the industrial hemp landscape. The four key infrastructure divisions, through which steps have been taken, thus far, are: (1) Industrial Hemp Manufacturing and Processing; (2) Hemp Oil Extraction; (3) Hemp Farming; and (4) Hemp Education.
"We want to drive home to our shareholders that we have very lucid infrastructure divisions in action that have created a strong platform for growth, now and into the future. While always adhering to our discipline on transparency with our shareholders and the public, we are resolutely committed to these infrastructure divisions," said Perlowin. "We believe our core infrastructure divisions outline Hemp, Inc.'s operations, and, allow us to allocate time and capital strategically to drive long-term shareholder value, as you will see below."
1. Industrial Hemp Manufacturing and Processing Infrastructure – Division One
The Industrial Manufacturing and Processing infrastructure division consists of the largest multi-purpose industrial hemp processing facility and milling operation in the western hemisphere that has grown to become the pre-eminent center of the industrial hemp industry. The now 85,000 square foot facility sits on a 9-acre campus in Spring Hope, North Carolina. With the patent pending manufacturing process, it is operating full time to process approximately 18,000,000 pounds of kenaf, on-hand, into all green, natural loss circulation materials (LCMs) that are to be sold to the oil and gas drilling industry. According to Perlowin, Hemp, Inc. has been negotiating sales to oil companies on 5 continents with one company in America wanting to purchase the entire productive capacity of the plant. These sales will be announced in future press releases as soon as they occur. (To see a one-minute video of the millions of pounds of kenaf on hand, go to Bruce Perlowin's personal Facebook page, September 7th, 11th, 13th, 20th and 22nd.)
David Schmitt, COO of Hemp, Inc.'s wholly owned subsidiary, Industrial Hemp Manufacturing, LLC, said, "I've built 6 processing facilities from the ground up. However, this is not only the most exciting but world-changing. Our facility is environmentally sustainable and was built from the ground up during a time when we are striving to make America great again."
2. Hemp Oil Extraction Infrastructure – Division Two
The Hemp Oil Extraction infrastructure consists of its NuAxon Tech Industrial CO2 Supercritical Extractor from NuAxon BioScience, manufacturer and the producer of the world class, large capacity CO2 Supercritical Extraction equipment. Hemp, Inc. is currently in negotiations with several other extraction companies to house other extractors. (To see Hemp, Inc.'s NuAxon Tech CO2 Supercritical Extractor in operation, visit Perlowin's Facebook page, Sept. 27th and Aug. 16th. As one of the most transparent public companies in the sector, Bruce Perlowin posts 1-minute video updates daily of Hemp, Inc.'s progress in all 5 of these divisions.)
3. Hemp Farming Infrastructure – Division Three
The Farming infrastructure division consists of hundreds of acres of hemp and kenaf growing in multiple locations, farm equipment, cloning rooms, clones and seeds, grow rooms, greenhouses, hemp drying facilities and a huge amount of peripheral farming tools and equipment. (Some of this farming infrastructure can be seen on Bruce Perlowin's Facebook page, Sept. 8th, Aug. 30th, 19th, 15th – 11th, 9th and 4th, July 31st, 29th, 21st – 16th.) Hemp, Inc. also has a model family farm situated on 5 acres that consists of a cloning room, a greenhouse, and 5,000 hemp plants. (This model farm can be seen on Bruce Perlowin's Facebook page, Aug. 22nd – 26th.) By showing farmers how to grow high CBD hemp plants, operate a greenhouse and turn a barn into a cloning room to earn $500,000 a year, the small family farm can reappear on the American landscape. After all, the original small family farms in America were able to survive economically by growing hemp as their main cash crop and the first 5 presidents of the United States were all hemp farmers.