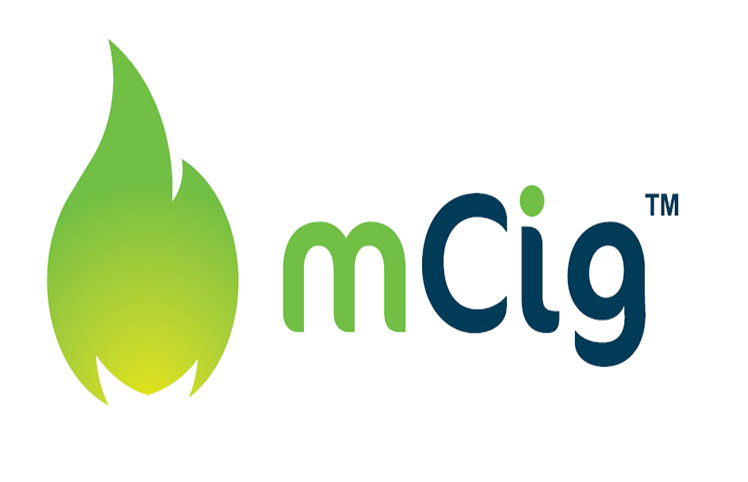 mCig Launches Cannabiscentric Digital Ad Network eHESIVE
mCig Inc., ( OTCQB : MCIG ), a diversified company servicing the legal cannabis, hemp and CBD markets and leading distributor of innovative products, technologies, and services for the global recreational and medical cannabis industry, is pleased to announce the launch of its new cannabis focused online ad network eHESIVE. Through eHESIVE, mCig offers online publishers and advertisers a full service, user friendly platform for helping to generate revenue by reaching targeted cannabis consumers. Developed under the oversight of Andrus Nomm, the technical brainchild behind the enormously successful and wildly infamous MegaUpload network, eHESIVE offers customers a streamlined user experience while providing in-depth analytics and highly tailored targeting options that give advertisers the power to fully optimize their digital marketing and giving publishers complete control over their sites' content.
"eHESIVE is the enterprise digital marketing solution I wish we had when mCig entered the cannabis industry. Our extensive experience in cannabis e-commerce has informed every aspect of eHESIVE to make sure it is intuitive and effective for advertisers who want to reach the cannabis consumer, as well as cannabis focused publishers who want to monetize their sites' traffic," said mCig CEO Paul Rosenberg.
To drive conversions effectively depends on targeting niche markets. eHESIVE makes it possible for advertisers to buy hundreds of thousands of digital ad impressions across our large network of publisher sites and apps, reaching millions of visitors per month in the cannabis industry. Cannabis, a $6 billion dollar per year industry in 2017 alone, growing about 20% per year, has a likely potential to reach over $17 billion in 2021. While Google and Facebook are the largest ad networks, they do not allow for cannabis advertising, which alone has a reported current market growth of over 1000% per year. Double-Click, an ad network that survived the dot com crash, was acquired by Google for $3.1 billion. As mCig develops its market share early in the game, the company also expects its advertising segment to also reach a significant valuation.
eHESIVE provides digital publishers and advertisers with the powerful tools they need to be successful, offering:
Ways for companies to make money via advertising, via pay per click ads
A multi-segment ad network for traditional, cannabis, or adult websites
Flexible and expansive targeting options based on specific websites, geography, demographics, time scheduling, languages, behaviors, devices, OS, browser, gender and other attributes
Cannabis related targeting options based on recreational or medicinal marijuana states, and categorized cannabis related businesses and services
Moderation to assure quality and streamlined results with asset validation
Publisher tools to control and prioritize which advertisers can advertise on your site
Conversion tracking per ad and per campaign
Advanced statistics and analytics reports
CPM/Budget/Conversion estimator based on existing data and competition
Easy setup and fast approval process
Quick payouts
Efficient support with fast dispute handling
Advertising opportunities through newsletter blasts via Marketaro (mCig's easy to use email campaign offering), podcasts on Cannabis Radio, and product and event promotions
Custom ad implementations with API support
Gamification support via API (rewards offered based on conversation or user ad views)
"The eHESIVE network ties into publisher websites, mCIG's network of websites and electronic media offerings, and cannabis network community, providing extended functionality and flexibility, while allowing targeted cannabis advertising to high traffic sites. Advertising continues to be banned by today's mainstream outlets (such as Google and Facebook) and remains a difficult area for cannabis advertisers to reach mainstream audiences," says mCig CMO Alex Mardikian.
About eHESIVE
eHESIVE is a technology driven self-serve advertising traffic platform specializing in targeted advertising via standard banners and soon full page pops. We work across both desktop and mobile, to deliver display traffic to media buyers, affiliate marketers, and advertisers to a global network. Our platform allows clients to have full control of their campaigns from creation to launch, to optimization on a site-by-site basis. eHESIVE offers real time, in-depth reporting, tracking and targeting capabilities, and all the tools necessary to drive positive ROI. In order to assure optimal conversions, we are focused on key mechanisms such as traffic, targeting and relevance to deliver performance, leveraging our innovation and industry expertise to help our advertisers and publishers achieve success. For more information visit www.ehesive.com.
About Marketaro
Marketaro is an email marketing system that is self-serve to allow sending better campaigns with ease. With pre-built marketing automations it saves time and is easy-to-use, across its flexible workflow system. Marketaro is part of the eHESIVE advertising network allowing marketers to build email campaigns with ease of use at highly competitive rates. It's as simple as picking creating an account, importing and/or linking your website subscribe and then either copy/paste a campaign of that you like, making changes, using one of the templates that Marketaro has to offer or starting from scratch… it can be as simple as five minutes and campaign blasting, monitoring, adjusting as needed and converting for results. For more information visit www.marketaro.com.