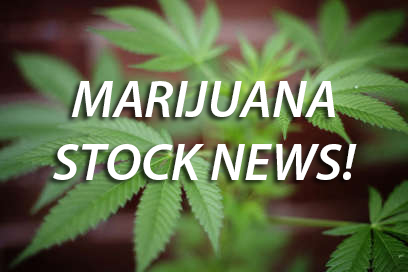 Hemp, Inc. CEO Bruce Perlowin to Speak at Puerto Rico's Medical Cannabis Industry Flagship Event
Hemp, Inc. (OTC PINK: HEMP), a global leader in the industrial hemp industry with bi-coastal processing centers including the largest multipurpose industrial hemp processing facility in the western hemisphere (in Spring Hope, North Carolina), announced today that the company's CEO Bruce Perlowin will be featured as a speaker at the Puerto Rico MedCann.Biz Convention event on Dec. 6-7, 2018, at the Wyndham Grand Rio del Mar Golf and Beach Resort in Rio Grande, Puerto Rico.
As the avant-garde of the industrial hemp movement, Perlowin is a highly sought-after speaker and consultant in the cannabis industry. In the last 90 days, he has been interviewed by Oregon National Public Radio, CNN Money, The Las Vegas Sun, High Times, and Huffington Post.
Perlowin is scheduled to speak at 1 p.m. on Friday, Dec. 7, during the final day of the Puerto Rico MedCann.Biz Convention. Perlowin will be discussing Hemp, Inc.'s role in the medical cannabis space and initiatives in developing communities for veterans to grow high-cannabidiol (CBD) hemp during a presentation titled, "Organized Social Development of Hemp; The Story of Kins Village."
"I look forward to speaking at the Puerto Rico MedCann.Biz Convention and discussing how Hemp, Inc.'s agricultural initiatives have economically benefited rural areas, as well as the potential for similar economic benefit in Puerto Rico and beyond with the future of legalized medical cannabis and hemp-derived CBD," said Hemp, Inc. CEO Bruce Perlowin. "We are committed to serving the entire nation, as well as its territories, by providing the necessary information and infrastructure that are paramount for the medical and agricultural cannabis industries."
To see 1 minute videos of everything Hemp, Inc.'s current activities, go to Bruce Perlowin's personal Facebook page where he posts daily on all the activity Hemp, Inc. is doing around the country. (No other public company has this level of transparency than Hemp, Inc.) 
Puerto Rico MedCann.Biz Convention is an interdisciplinary forum that gathers members, stakeholders, key policy players and patients from the medical cannabis industry in Puerto Rico. Designed to enable the future of the industry, this year, the event will build upon the groundwork already made to promote patient interaction with the medical cannabis industry.
To learn more about the Puerto Rico MedCann.Biz Convention or to RSVP, click here.
Hemp, Inc. has also been helping to build the industrial hemp infrastructure that was basically non-existent in America. It has six hemp infrastructures, Divisions One through Six:
Division One – The Industrial Hemp Infrastructure
Division Two – The Hemp Extraction Infrastructure
Division Three – The Hemp Farming Infrastructure
Division Four – The Hemp Educational Infrastructure (The Hemp University)
Division Five – The Hemp Marketing Infrastructure
Division Six – Hemp Accessories, Products and Services
ABOUT LOCAL PROCESSING CENTER INC.
Hemp, Inc. entered into a majority ownership agreement with JNV Farms LLC for the hemp cultivation and processing company in Medford, Oregon.   As the majority owner of the now fully functional hemp cultivation and processing company, Local Processing Center, Inc. (LPC), Hemp, Inc. will be able to create a pipeline of industrial hemp and hemp products in states, where legal, on the West Coast. This makes Hemp, Inc. a bi-coastal hemp processing center in America with many more Hemp Local Processing Centers planned for other areas where Hemp is being grown.  Thus far, the company has created about 50 jobs in its LPC and also helps create even more jobs for the local farmer.  "A to Z" services for the farmers are available – from harvesting to drying, bagging, curing, storing, nitrogen sparging, machine trimming, hand trimming, extracting and selling creating a "one stop shop" for the small to large family farm. Daily updates on LPC can be found on Bruce Perlowin's personal Facebook page.
DAILY UPDATES ON FACEBOOK
Hemp, Inc. strives to be one of the most transparent companies in the public sector. To adhere to this company policy of transparency, CEO Bruce Perlowin posts 1-minute video updates daily on his personal Facebook page to give an inside look and behind-the-scenes footage of what Hemp, Inc. is doing on a daily basis. "We want them to know how the company is performing and what it is doing to reach its goals," says Perlowin. To see 1 minute videos of everything Hemp, Inc.'s current activities, go to Bruce Perlowin's personal Facebook page where he posts daily on all the activity Hemp, Inc. is doing around the country. (No other public company has this level of transparency than Hemp, Inc.)