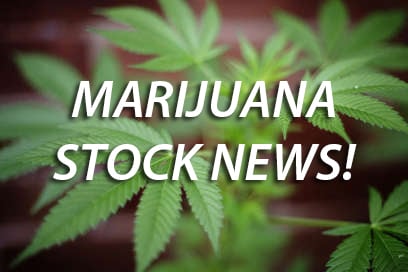 GW Pharmaceuticals and U.S. Subsidiary Greenwich Biosciences to Present Epidiolex® (cannabidiol) Data and Educational Programs at the American Epilepsy Society Annual Meeting
GW Pharmaceuticals plc (GWPH) ("GW," "the Company" or "the Group"), a biopharmaceutical company focused on discovering, developing and commercializing novel therapeutics from its proprietary cannabinoid product platform, along with its US subsidiary Greenwich Biosciences, announced today that new results from completed Phase 3 trials of Epidiolex®(cannabidiol or CBD) in Lennox-Gastaut syndrome (LGS) and Dravet syndrome, along with other supportive data, will be presented at the American Epilepsy Society (AES) Annual Meeting, December 1-5, 2017, in Washington D.C.
Abstracts released today include the following highlights:
Responder analyses from pooled Phase 3 data of LGS patients on/off clobazam
Data from two expanded access sites in patients on/off clobazam
Long-term maintenance treatment effect and safety in the open label extension study and the expanded access program
Exposure-response analysis of CBD in Phase 3 LGS studies
"We continue to see a robust flow of data from the Epidiolex clinical program and look forward to sharing these new data with the epilepsy community at AES. Importantly, data in the abstracts show long-term maintenance of safety and efficacy, as well as that patients on Epidiolex who achieved clinically meaningful responses did so regardless of concomitant clobazam therapy," said Justin Gover, GW's Chief Executive Officer. "Having recently completed our New Drug Application submission to the FDA, we are now focused on the goal of gaining approval for Epidiolex in mid-2018 and making this much-needed, first-in-class medicine available to the patients who need it."
The Epidiolex-related presentations at AES will include more than 20 posters from the Phase 3 pivotal trials, reports from the Expanded Access Program, as well as additional Phase I and pre-clinical studies of CBD. GW/Greenwich will also host a scientific pavilion where additional scientific updates, legal and regulatory perspectives, and other related data will be presented. Company-sponsored activities will be conducted under the Greenwich Biosciences, Inc. name.
Highlights:
Drug-drug interaction data:

Cannabidiol (CBD) Treatment Responders Analysis in Patients with Lennox-Gastaut Syndrome (LGS) On and Off Clobazam (CLB) – Thiele et al (Poster #1.436, Poster Session 1, Saturday, December 2, 2017)
Efficacy of Cannabidiol in Patients with Refractory Epilepsy Relative to Concomitant Use of Clobazam – Bruno et al (Poster #3.181, Poster Session 3, Monday, December 4, 2017)
Presence of Clobazam does not affect Seizure Frequency and Severity in Patients Taking a Pharmaceutical Formulation of Cannabidiol (CBD) – Gaston et al (Poster #2.319, Poster Session 2, Sunday, December 3, 2017)
Bidirectional Drug-drug Interaction with coadministration of Cannabidiol and Clobazam in a Phase 1 Healthy Volunteer Trial – Sommerville et al (Poster #1.433, Poster Session 1, Saturday, December 2, 2017)
CBD Exposure-response
Exposure-Response Analysis of CBD Oral Solution for the Treatment of LGS – Morrison et al  (Poster #2.281, Poster Session 2, Sunday, December 3, 2017)
Long-term Epidiolex data:
Maintenance of Long-Term Safety and Efficacy of Cannabidiol (CBD) Treatment in Dravet Syndrome (DS): Results of the Open-Label Extension (OLE) Trial (GWPCARE 5) – Devinsky et al (Poster #: 1.289, Poster Session 1, Saturday, December 2, 2017)
Maintained Safety and Efficacy of CBD in a Long-Term Open-Label Trial in Patients with LGS (GWPCARE 5) – Marsh et al (Poster #2.271. Poster Session 2, Sunday, December 3, 2017)
Long-Term Effectiveness and Safety of Cannabidiol in Children and Adults with Treatment-resistant Lennox-Gastaut Syndrome or Dravet Syndrome - Laux et al (Poster #1.434 Poster Session 1, Saturday, December 2, 2017)
Long-term Efficacy and Safety of Cannabidiol (CBD) in Children and Adults with Treatment‑Resistant Epilepsies (TRE) –  Bebin et al (Poster #2.427; Poster Session 2, Sunday, December 3, 2017)
Pooled Phase 3 LGS Data:
CBD Significantly Reduces Drop Seizure Frequency in LGS: Pooled Efficacy and Safety Results from 2 Randomized, Controlled Trials – Patel et al (Poster #1.291, Poster Session 1, Saturday, December 2, 2017)
CBD Treatment Effect and Adverse Events by Time in Patients with LGS: Pooled Results from 2 Trials - Privitera et al (Poster #2.279; Poster Session 2, Sunday, December 3, 2017)
Burden of Illness Data:
Poster Session 1, Saturday, December 2, 2017
The Direct Cost Burden of Illness of Dravet Syndrome in the US – Chez et al (Poster #1.314)
The Direct Cost Burden of Illness of LGS in the US – Montouris et al (Poster #1.315)
Pre-Clinical and Phase I Results:
Poster Session 1, Saturday, December 2, 2017
The human metabolite of cannabidiol, 7-hydroxy cannabidiol, but not 7-carboxy cannabidiol, is anticonvulsant in the maximal electroshock seizure threshold test (MEST) in mouse – Whalley et al (Poster #1.435)
Antiseizure properties of CBD are attenuated in the absence of TRPV1 receptors – Jones et al (Poster #1.022)
A role of GPR55 in the anti-epileptic properties of CBD – Bazelot et al (Poster #1.029)