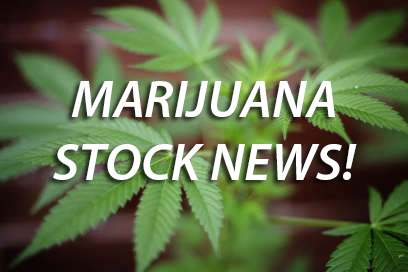 Future Farm Hires Seaboard Services, Announces New Controller and Provides Warrant Update
Future Farm Technologies Inc. (the "Company" or "Future Farm") (CSE: FFT) (OTCQX: FFRMF) is pleased to announce the appointment of Seabord Services Corp ("Seabord") as its new accounting firm. Seabord will replace Cross Davis as the Company's existing accountant, effective February 1, 2018.
"Cross Davis has done an excellent job of helping to bring our company from its infancy stages to a $150M market cap company," says Bill Gildea, Future Farm's CEO. "Cross Davis did such a great job in fact, we have outgrown their service model. I am confident that Seabord will successfully see us through our next stages of growth."
Seabord Services Corp is a Canadian company that provides accounting, management, administrative and regulatory services to private and public mining and exploration companies operating throughout the world.
The Company is also pleased to announce that it has engaged the consulting services of Bryan Keaney as the Company's Controller. Mr. Keaney is a seasoned executive with over thirty years of financial, administrative and operational management experience within small and midsize ventures.  Mr. Keaney most recently served as CFO in consulting and full-time capacities managing the fundraising, systems development and staffing growth required to achieve strategic goals resulting in higher valuations.
Mr. Gildea comments, "We are pleased to welcome Mr. Keaney on board as Future Farm's Controller. His expertise in strategic financial planning and analysis coupled with his regulatory reporting experience will benefit Future Farm and its shareholders."
The Company also announces that the remaining 1,152,857 outstanding warrants priced at $0.37 shall expire on March 7, 2018. Shareholders may still convert their $0.37 per share warrants into Future Farm's common stock until March 7, 2018.
Shareholders wishing to exercise their warrants are asked to contact the Company by following the instructions below:
Enquiries by email:
Belinda Tyldesley at closingbellservices@gmail.com
Original Warrant Exercise Forms and payment by way of certified cheque or bank draft payable to "Future Farm Technologies Inc." should be delivered to #501–543 Granville Street, Vancouver, BC V6C 5Z3 or by wire transfer in Canadian funds to Future Farm Technologies Inc.  Wire instructions will be provided upon request.
On behalf of the Board,
Future FarmTechnologies Inc.
William Gildea, CEO & Chairman
About Future Farm
Future Farm Technologies Inc. is a Canadian company with projects throughout North America including California, Florida and Maryland. The Company's business model includes developing and acquiring technologies that will position it as a leader in the evolution of Controlled Environment Agriculture (CEA) for the global production of various types of plants, with a focus on cannabis. Future Farm provides scalable, indoor CEA systems that utilize minimal land, water and energy regardless of climate, location or time of year and are customized to grow an abundance of crops close to consumers, therefore minimizing food miles and its impact to the environment. The Company holds an exclusive, worldwide license to use a patented vertical farming technology that, when compared to traditional plant production methods, generates yields up to 10 times greater per square foot of land.  The contained system provides many other benefits including 90% less water, fertilizer and land used, less travel costs, seed to sale security, scalability, consistency due to year-round production, cost control, product safety and purity by eliminating environmental variability. The Company also utilizes a leading cannabis oil extraction technology, which enables the Company to process 20lbs/hour of cannabis plant to yield approximately 908 grams/hour of oil.
The Company is also in the business of designing and distributing LED lighting solutions utilizing the COB and MCOB technology. The Company is focused on delivering cost efficient lighting to North America via advanced e-commerce sites the Company owns and operates. LEDCanada.com, which caters to B2B customers, is a supplier of the newest and highest demand LED solutions. The Company also owns and operates COBGrowlights.com, which caters to both large and small agriculture green houses and controlled cultivation centers.