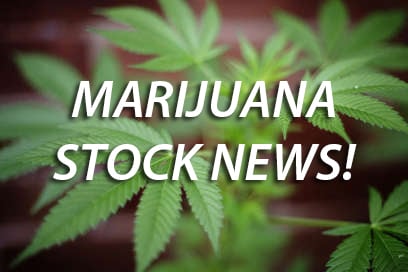 Emblem Corp Making Smart Moves for Growth as Cannabis Legalization Moves Forward in Canada
Traders News Source, a leading independent equity research and corporate access firm focused on small and mid-cap public companies is issuing a comprehensive report on Emblem Corp. (OTC PINK: EMMBF) is a licensed producer of medical cannabis under the Canadian Access to Cannabis for Medical Purposes Regulations.
On May 29th, the company reported financial and operating results for the first quarter ending March 31, 2018. Along with record sales and registered patient counts, EMMBF's first quarter progressed rapidly in all areas (including market, operations, and financial flexibility) as the company focused on executing its multi-year plan.
EMMBF growth drivers, analyst review, and target READ MORE
Copy and paste to your browser may be required to view the report -https://tradersnewssource.com/emblem-corp/
Led by a team of cannabis experts and former healthcare and pharma executives, the Company has three distinct verticals – cannabis production, patient education centers, and pharmaceutical development.
Emblem is making strategic investments in pharmaceutical research and development, clinical research, marketing and promotion, product development and licensing.
The company continues its expansion plans for annual dried flower volumes initially to 17,000kg and to complete its 30,000-square foot expansion.
Q1 financial data, company highlights, and the company verticals in this reportREAD MORE
Copy and paste to your browser may be required to view the report -https://tradersnewssource.com/emblem-corp/
This document is not intended as an offering, recommendation, or a solicitation of an offer to buy or sell the securities mentioned or discussed and is to be used for informational purposes only. Please read all associated disclosures and disclaimers in full before investing. Neither TNS nor any party affiliated with us is a registered investment adviser or broker-dealer with any agency or in any jurisdiction whatsoever. To download our report(s), read our disclosures, or for more information, visit https://www.tradersnewssource.com.
CFA® and Chartered Financial Analyst® are registered trademarks owned by CFA Institute.
CONTACT:
editor@tradersnewssource.com
SOURCE: Traders News Source