The marijuana stock market has been extremely fortunate to forgo much of the greater market volatility that has left many with a bearish sentiment. Many companies in the industry who produce pure-play cannabis are working to keep up their production for the holidays. Given that cannabis has become more of a commodity than anything, it is hard to say that growth will slow down anytime soon. This is especially considering the extremely high demand for cannabis around the world as well as the changing laws in select parts of North America and Europe.
There is no doubt that investing in stocks over the past few months has been quite scary. With all of the news coming out of the White House and governmental turmoil, the U.S. securities market has been sliding downwards. Marijuana, however, has managed to continue to give investors bullish sentiment despite other markets around the world. There are a few select companies that have been leading this charge for the future of cannabis.
The Green Organic Dutchman (TGODF) (TGOD) has undoubtedly seen better days before. The company has been working on a series of expansion projects that have taken up much of their free-flowing capital. TGOD, as one of the top players in the cannabis market, was hit a month or two ago with the bearish sentiment that swept over the whole of the cannabis space. The company saw its shares decline by quite a solid number over that period, but things look as though they are beginning to stabilize.
For starters, The Green Organic Dutchman spent around $10 milling between marketing and growth operations which was a big hit to their quarterly numbers, but given the growth of the cannabis industry, these numbers are essential to a company following suit in terms of growth. With so much expansion left to occur, investors should continue to watch TGOD in the coming months to a year.
MedMen (MMNFF) is one of the largest suppliers of cannabis in the U.S. The company made headlines after announcing that they would be acquiring PharmaCann. The CEO of MedMen stated that this deal would be "a transformative acquisition that will create the largest U.S. cannabis company in the world's largest cannabis market."
Once MedMen is able to close this most recent deal, they will have access to cannabis licenses in around 12 states and will also be operating 79 different cannabis facilities. In addition to this, MedMen has an extensive network of cannabis retail locations as well as cultivation facilities that have all helped to cement this growth in terms of pure numbers. MedMen has been trying to break into various statewide markets around the nation and not just California, which has been a boost to their demand. For now, MedMen has hit their stride within the Californian market which as many know, is the largest cannabis market in the world. MedMen has also historically joined with operations in Canada and plan to open even more retail stores domestically.
All in all, the real potential for cannabis lies in the future. Despite current volatility, the next few years will be extremely instrumental for growth in the cannabis space.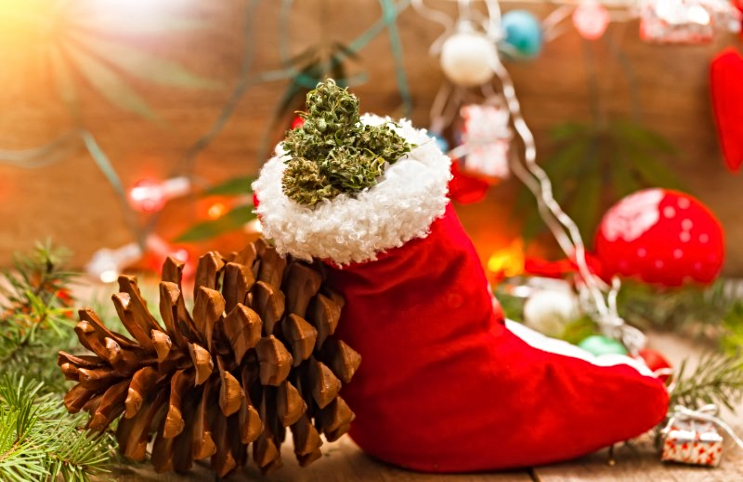 Pursuant to an agreement between an affiliate of MAPH Enterprises, LLC (owners of MarijuanaStocks.com), Midam Ventures LLC and The Green Organic Dutchman, Midam is being paid $20,000 per month for a period beginning July 30, 2018, and ending July 30, 2019. We may buy or sell additional shares of (TGODF/TGOD) in the open market at any time, including before, during or after the Website and Information, to provide public dissemination of favorable Information about The Green Organic Dutchman. The principles of MAPH participated in the IPO for The Green Organic Dutchman Holdings, Ltd. (TGOD) & own a collective 193,797 free trading shares & 9,725 warrants. The principals of MAPH intend to sell their positions in (TGOD) for profit. MAPH nor any of its principals have been compensated for any material related to (TGOD). As of November 13, 2018 a member of MAPH Enterprises LLC holds freely trading 231,300 shares and 150,000 warrants of The Green Organic Dutchman (TGODF) purchased in the open market. These may be sold at any point. This disclaimer will be updated at such time. Click here for full disclaimer 
---
MAPH Enterprises, LLC | (305) 414-0128 | 1501 Venera Ave, Coral Gables, FL 33146 | new@marijuanastocks.com