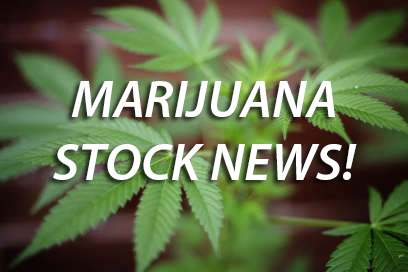 Cannabis Sativa, Inc. Launches Hi Honey at Hempcon 420 Freedom Fest, Ibudtender Subsidiary is Official Voting Platform
 Cannabis Sativa. Inc. (OTCQB:CBDS) announced today that the Company has developed a "hi" branded infused honey product (hi honey) which is made from rich African honey and infused with CBD or THC. CBDS President David Tobias said that "the hi honey flavor is rich, dark and unique." Mr. Tobias went on to express his belief that "superfood honey contains powerful compounds including probiotics and polyphenols, which could help fight inflammation and protect cells from damage."
Pre-production packaging of the hi honey product will be available for sale this weekend at HempCon for consumer feedback. HempCon is America's largest cannabis industry, health, life style, culture & music expo held in April 21st through April 23rd in San Francisco. If you plan to attend HempCon, stop by the Southern Star Healing booth to preview the hi honey and White Rabbit products.
Ibudtender is the official voting platform of 420 Freedom Fest, keeping the competition fair and equal. A mix of industry/patient judges and testing data determines the best products and strains in the California market. Every entry is tested for potency, pesticides, microbiology, residual solvents and terpenes to ensure product safety.
Forward-Looking Statements:
This press release contains "forward-looking statements." Although the forward-looking statements in this release reflect the good faith judgment of management, forward-looking statements are inherently subject to known and unknown risks and uncertainties that may cause actual results to be materially different from those discussed in these forward-looking statements. Readers are urged to carefully review and consider the various disclosures made by us in our reports filed with the Securities and Exchange Commission, including the risk factors that attempt to advise interested parties of the risks that may affect our business, financial condition, results of operation and cash flows. If one or more of these risks or uncertainties materialize, or if the underlying assumptions prove incorrect, our actual results may vary materially from those expected or projected. Underlying assumptions include without limitation, the ongoing enactment of legislation favorable to the production of and the commercialization of cannabis products and the Company's success in capitalizing on that legislation. Readers are urged not to place undue reliance on these forward-looking statements, which speak only as of the date of this release. We assume no obligation to update any forward-looking statements in order to reflect any event or circumstance that may arise after the date of this release.
Contact Information:
Investor Relations
Mesquite, NV 89027
702-345-4074
http://www.cannabissativainc.com