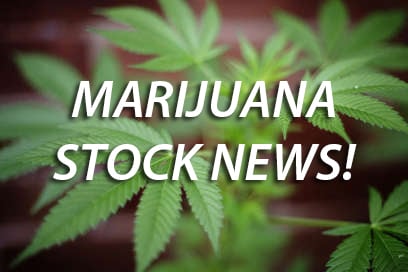 Cannabis Science Groundbreaking Cancer Research Skyrockets With More Views Than 95% of All Frontiers Articles; Research Team Begins Evaluating Commercialization Options
Cannabis Science, Inc. (CBIS), a U.S. company specializing in the development of cannabinoid-based medicines, is very pleased to report the Company's groundbreaking laboratory research with Dana-Farber Cancer Institute using Nanoparticle Drone technology and Cannabinoids to successfully kill cancer cells has now reached a serious level of attention. The Cannabis Science Dana-Farber research team has now begun next level planning to bring this efficacious research to full commercialization.
At this point this cutting-edge research has more views than 95% of all Frontiers articles.
Published in September 2017, Cannabis Science's peer-reviewed article in Frontiers in Oncology, "Nanoparticle Drones to Target Lung Cancer with Radiosensitizers and Cannabinoids", has been viewed more than 9,800 times, representing an increase in views of nearly 50% since December 2017.
Frontiers Impact: https://loop-impact.frontiersin.org/impact/article/290549#totalviews/views
Frontiers of Oncology: https://www.frontiersin.org/articles/10.3389/fonc.2017.00208/full
"This strong – and increasing – level of interest by our colleagues validates the importance of our research," stated Mr. Raymond C. Dabney, Cannabis Science's President, CEO, and Co-founder. "We believe that our Company, along with our collaborators, are helping to better understand the science as it pertains to the use of cannabinoids in cancer therapeutics and novel ways of drug delivery and targeting. In so doing, we expect to develop medicines that can positively impact so many patients in the U.S. and worldwide."
This ongoing work is part of Cannabis Science's Research Collaboration Agreement (RCA) with Dana-Farber Cancer Institute, Inc. The Company recently entered into a 5-year, $1.8 million RCA with Dana-Farber, which expands the scope and funding of an initial RCA between CBIS and Dana-Farber signed in January 2017. The CBIS/Dana-Farber relationship will leverage the collective experience and expertise of both organizations to jointly develop cannabinoid-based medications and associated delivery technologies for the treatment of cancers, and potentially other indications. CBIS entered into an initial research agreement with Dana-Farber in January 2017, and a second agreement in April 2017.
Cannabis Science's current research forms part of a pipeline from research to scientific publication that CBIS is developing with its research partners and demonstrates the Company's strong commitment to science in its pharmaceutical development program. Cannabis Science's funded research focuses on the clinical applications of cannabinoids in cancer treatment and pain management, and will expand in the following significant directions: (a) investigate the effectiveness of cannabinoid treatment in an increasing array of cancers, especially difficult to treat cancers and those with high fatality rates, (b) develop novel targeted delivery methods in the use of cannabinoids, and (c) explore the mechanisms of action of cannabinoids in the management of disease with advances in bioinformatics, computer science, and pharmacology.
About Cannabis Science, Inc.

Cannabis Science, Inc. takes advantage of its unique understanding of metabolic processes to provide novel treatment approaches to a number of illnesses for which current treatments and understanding remain unsatisfactory. Cannabinoids have an extensive history dating back thousands of years, and currently, there are a growing number of peer-reviewed scientific publications that document the underlying biochemical pathways that cannabinoids modulate. The Company works with leading experts in drug development, medicinal characterization, and clinical research to develop, produce, and commercialize novel therapeutic approaches for the treatment for illnesses caused by infections as well as for age-related illness. Our initial focus is on cancers, HIV/AIDS, and neurological conditions. The Company is proceeding with the research and development of its proprietary drugs as a part of this initial focus: CS-S/BCC-1, CS-TATI-1, and CS-NEURO-1, respectively.
About Dana-Farber Cancer Institute
From achieving the first remissions in childhood cancer with chemotherapy in 1948, to developing the very latest new therapies, Dana-Farber Cancer Institute is one of the world's leading centers of cancer research and treatment. It is the only center ranked in the top 4 of U.S. News and World Report's Best Hospitals for both adult and pediatric cancer care.