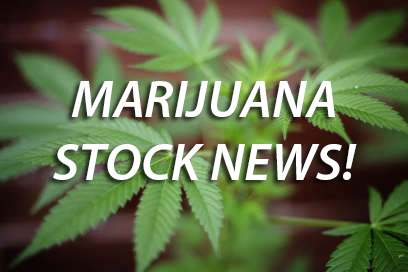 Cannabis Science Announces Beta Launch of iCannabinoid, a High-Tech, State-of-the-Art, Medical Marijuana Social Media Educational Website
Cannabis Science, Inc., (CBIS) a U.S. company specializing in the development of cannabinoid-based medicines, is pleased to announce the beta launch of iCannabinoid, the Company's state-of-the-art, high technology social media and educational website. CBIS expects iCannabinoid to be the premier online platform for all things Cannabinoid-related, and will create a community of patients, advocates, doctors, researchers, parents, lawyers, growers, journalists, government and private-sector leaders, community organizers, and other interested parties.
Join in our Beta Launch to connect, learn, and share; please visit our website and register at:
https://icannabinoid.com/
iCannabinoid is designed to serve as an information center, resource hub, and support group for those seeking alternative cannabinoid treatments for various critical ailments such as Cancer, Arthritis, Parkinson's Disease, Anxiety, Multiple Sclerosis, and more. This new website is designed to be a conduit to provide timely and relevant information for Cannabis users to share with each other 24/7 online.
iCannabinoid My Health Modules are a significant feature in iCannabinoid that allows members to set up fully integrated personal health modules for tracking health records and set goals. Easy access and editable modules are provided for Members to create medication lists, monitor dosage results, monitor heart rate and blood pressure, check and track your sleep patterns, monitor pain influxes, along with the flexibility to create unique health tracking modules for your own personal needs.
You can track your personal health goals and milestones, and many other items relating to your specific personal health maintenance. To ensure privacy, the My Health Section will only be accessible by the individual Member. Members will have the option to share approved modules with other members as well as see other Member's approved modules that have also been shared.
To start tracking your health now, please visit:
https://www.icannabinoid.com/index.php/my-health
iCannabinoid Members will be able to track and share their personal experiences with cannabinoid treatments through action groups, chat, blogs, photos, and videos. These experiences will serve to educate and inspire other Members, as well as allow Members to connect based on their interests and profile information. Discussion groups can be created to connect with people of the same interests, potentially allowing patients to schedule consultations with doctors in the future as well as sign up for future clinical trials for novel cannabinoid therapies.
iCannabinoid will provide opportunities to enlighten medical practitioners on all aspects of cannabinoid therapies and the endocannabinoid system, and allow them to directly interact with and help patients. Furthermore, this platform will empower patients to educate themselves through sharing information about the potential benefits of using cannabinoids as a complementary therapy to lessen side effects such as nausea, insomnia, and anxiety. Advocates of medical cannabinoids can also demonstrate their support for legalization by signing up to advocate for common sense medical cannabis legislation.
iCannabinoid Ambassador Program: whether you are a successful doctor, a patient, a dispensary, a grower, an activist, a lawyer or you just plain want to help! It really doesn't matter because of the multiple information channels the system allows for. The only limitation is your imagination. The iCannabinoid Ambassador program allows for ALL individuals to help spread the word, volunteer in your area of understanding, assist individuals throughout the website, and aid in the functionality and navigation of iCannabinoid. iCannabinoid Ambassadors will be passionate about this industry and willing to help others within this community. Each Ambassador will go through an approval process that will include submitting a resume, participating in an interview, and having a background check and some quick training program. After CBIS has chosen those qualified to be become an iCannabinoid Ambassador, these individuals will be placed in the section of the website they are most qualified to be of assistance to all members and technical developers. iCannabinoid Ambassadors will be knowledgeable, professional, and available to answer any questions Members may have relating to their area of expertise.