These Smaller Marijuana Stocks May Have Better Long Term Growth Prospects
2020 has been a wild year for marijuana stocks, to say the least. When we started this year, things were looking quite good, but very quickly that changed. The cannabis industry was only just recovering from the dismal end of 2019 trading, and investors seemed hopeful. But soon after, Covid-19 became a worldwide pandemic. When this occurred, pot stocks and the entire stock market shot down in value very quickly. But, as stay at home orders went into place, investors began to see that cannabis demand was shooting up.
[Read More]
With this, many leading pot stocks to watch began to post better than expected earnings in subsequent quarters. Those earnings helped to bring marijuana stocks back on the map for potential gains. In the present day, cannabis stocks have been growing in small and occasionally large increments. Because of this, it's up to us as investors to seek out value where value can be found. While that may seem challenging, a little bit of research is all it takes to find the right marijuana stocks to watch. With that in mind, here are two small cap pot stocks to watch that could have solid long term growth prospects.
A Smaller Marijuana Stock With Solid Revenue
Liberty Health inc. (OTC:LHSIF) is one of the leaders when it comes to small cap pot stocks to watch. LHSIF stock has gained a lot of traction recently after announcing some better than expected numbers. Toward the end of 2019, LHSIF stock posted as much as $10 million in revenue which is quite substantial. Although this may not seem like a lot, it represents almost 400% more than the previous year of the same time. Since mid-March, LHSIF stock has bounced up by almost 40%.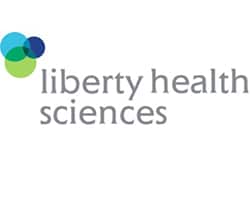 Again, this may not seem like much, but it does represent a solid improvement over how the company performed in previous months. In addition to this, the company reported selling its Chestnut Hill Farm, which helped to bring in quite a lot of extra capital to use for future expansion. With this, LHSIF stock has managed to continue showing solid future momentum. Although its size means that it is more volatile than many other pot stocks to watch, the company has a great deal of plans to succeed in the next few years. For this reason, it remains a leading marijuana stock to watch.
An Ancillary Marijuana Stock to Consider
KushCo Holdings Inc. (OTC:KSHB) is not the most talked about marijuana stock in the industry. But, KSHB stock does have a lot to offer investors. The company began its life selling packaging to help meet the stringent regulations on how cannabis can be sold. After seeing a large amount of success with this, KSHB stock became backed by a company that was selling physical products such as vaporizers. In addition, the company has managed to move into advertising and marketing for cannabis companies.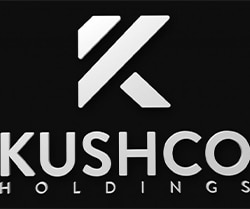 Because of this, KSHB stock remains more broad and diversified than many other leading marijuana stocks. The only issue that has been presented is that a lot of its products come from China. With China having slowed production due to Covid, we could see a slow down on shipments from KushCo. All things considered, KushCo has a great chance at getting through this pandemic unscathed. Because of its commitment to providing a variety of services to the cannabis industry, it remains a pot stock to watch.
---
MAPH Enterprises, LLC | (305) 414-0128 | 1501 Venera Ave, Coral Gables, FL 33146 | new@marijuanastocks.com