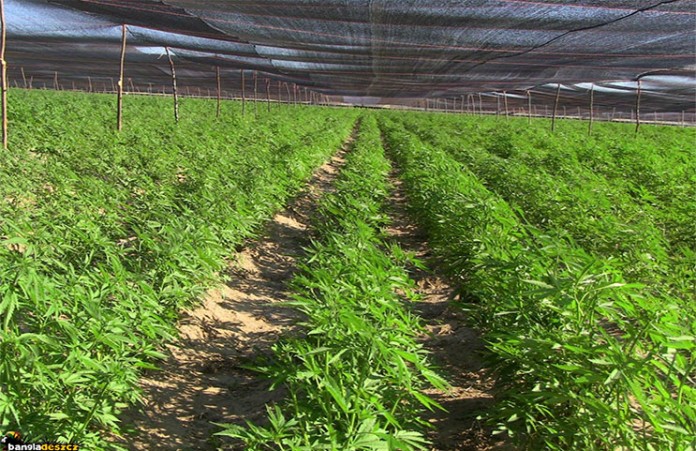 Canada's largest medical marijuana producers are watching their marijuana stock prices increase after the federal government announced a plan to add a $1 dollar per gram tax on recreational cannabis sales, once it becomes legal in July.
Shares of Canopy Growth Corporation, Canada's biggest pot company, gained by more than one percent, or 12 cents per share at the opening bell, continuing their swing since Ontario released a distribution and sales plan for recreational marijuana in September that is anticipated to largely benefit licensed-producers.
"We are happy that they have taken a great competitive opportunity against the black market. It's a fraction of the tax on alcohol and tobacco," Canopy Growth CEO Bruce Linton reported.
Aphria Inc., saw its stock price increase nearly two percent shortly following trading started on the Toronto Stock Exchange, while WeedMD's stock advanced 7% percent in the first hour of market hours.
"We believe licensed producers will be able to prosper under the proposed tax regime," stated Beacon Securities analyst Vahan Ajamian.
"Further, we believe this proposal and related commentary validate our view that the government gets it," reported Ajamian who specializes in marijuana stocks. "It shouldn't view legalization as a cash cow and overtax the industry — at least initially, given competition from the black market."
Justin Trudeau's government is proposing a tax of $1 on marijuana sales worth less than $10, the average cost for a gram of weed. Marijuana sales worth more than ten dollars will have to deal with a 10 percent tax.
According to Trudeau's cannabis plan, the provinces will receive half of all tax revenue rooted from the sale of legal marijuana — that's not something provinces are really happy about. Ontario Premier Kathleen Wynne is debating that because the provinces and municipalities will have to absorb the biggest costs when it comes to selling recreational pot, they should be entitled to the largest percentage of the revenue pie.
A November 2016 report by the Parliamentary Budget Officer estimated that excise tax revenue generated as much as $618 million annually at the beginning of legalization, and that figure is only expected to rise.
But this figure estimates the overall cost of a gram of pot, including taxes, will be under $10, on pace with black market prices.
Ontario Finance Minister Charles Sousa recently indicated that his province is considering a retail price of $10 a gram. That plan may end up being counter-productive, as a committee directed by Trudeau was asked to study legalization concluded that if marijuana is too expensive, consumers will continue to purchase pot on the black market — meaning the government will, essentially, make less money.