Top Marijuana Stocks In Q4 2022
Are you looking for the best marijuana stocks to buy in September? US MSOs, according to several experts, will be the key cannabis companies to keep an eye on in 2022. Since the pandemic, the US cannabis market has expanded significantly, surpassing Canadian LPs as the largest income generator in the sector. Many of the most crucial cannabis stocks to follow started to gather pace when it was revealed that Schumer had submitted the CAOA in the Senate in July.
Given that Congress is still working on legislation to legalize marijuana at the federal level, this month may continue to be favorable for the cannabis sector. Day traders and swing traders typically make the most money when trading in a market like this one. In addition to their significant long-term investments in the cannabis sector, some long-term investors choose to engage in short-term trading strategies. As a result, they stand to benefit from daily changes in the stock's price.
The US cannabis industry, which generates billions of dollars a year, has been affected by delays in federal cannabis law. In July, as the top cannabis stocks hit new lows, the market started to rebound. By taking advantage of the sector's revival, investors may be able to benefit from the market's current momentum. Here are the top marijuana stocks to keep an eye on in September.
[Read More] 2 Marijuana Stocks To Watch After A Long Weekend
US Cannabis Stocks For September 2022
Verano Holdings Corp. (OTC: VRNOF)
Planet 13 Holdings Inc. (OTC: PLNHF)
Verano Holdings Corp.
Verano Holdings is a cannabis company that provides consumers with marijuana that is permitted in a number of states. The company sells its high-quality cannabis products under a number of different brand names. Verano now operates 12 production and processing facilities and 104 dispensaries in 13 states. In spite of this, the company nevertheless maintains a sizable presence in Florida, where it has 55 dispensaries. Two of the company's retail brands, Zen LeafTM and MÜVTM, run dispensaries that cater to both medical and adult-use clients. In Las Vegas, the business launched a drive-through dispensary on Flamingo Road.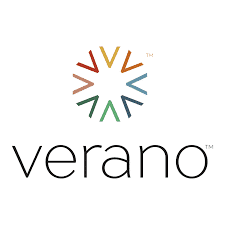 Verano released its second quarter 2022 results on August 16; they showed a 12% rise in revenue from the second quarter of 2021 to $224 million. Additionally, Q2 2022 gross profit increased from Q2 2021 gross profit of $69 million to $98 million, or 44% of revenue. The business experienced a net loss of $(10) million in the second quarter of 2022 as opposed to a loss of $(30) million in the same period in 2021. On August 11th, the company opened its 55th location in Florida. With the opening of new outlets, Verano has already crossed the 100-dispensary mark in terms of its retail presence.
VRNOF shares closed at $6.50 on September 2nd up 18.25% in the past month of trading.  Currently, the stock has a 52-week price range of $4.75-$15.01 and is down 48.33% year to date. According to analysts at Tip Ranks VRNOF stock has a 12-month average price target of $11.58 per share. This would represent an increase of 78.15% from its last trading price of $6.50.
[Read More] Will These Top US Marijuana Stocks See Upside Next Week?
Planet 13 Holdings Inc.
On the Las Vegas Strip, Planet 13 is well-known for its 112,000-square-foot Superstore dispensary. In addition, Planet 13 constructed a megastore in Orange County in 2021, the state's biggest cannabis dispensary complex. Two of the world's biggest superstore dispensaries are located on Planet 13. The Medezin store contains a retail dispensary area and is a condensed version of the company's main website. Vertical integration was used by the company to complete the acquisition of California's Next Green Wave in March.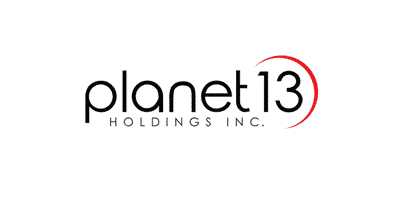 Revenue for Q2 2022 from Planet 13 was $28.4 million, an increase of 10.6% from Q1 2022. The business suffered a net loss of $2.0 million in Q2 2022 as opposed to a net loss of $2.1 million in Q1 2022. Additionally, adjusted EBITDA for Q2 2022 was $3 million. For its second and third dispensaries, which will debut in Florida in May and June, the business is said to have recently inked a lease for those locations. The company successfully acquired a 23-acre Florida property with a 10,500-square-foot structure on July 5. Additionally, Planet 13 is putting together a request to add a consumption lounge to its SuperStore in Vegas.
PLNHF stock closed on September 2nd at $1.41 down 15.13% in the last five trading days.  Currently, the stock has a 52- week price range of $1.08-$5.15 and is down 52.36% year to date. According to analysts at CNN Business PLNHF stock has a 12-month forecast median target of $2.33 per share. In this case, this would represent an increase of 65.29% from its last trading price of $1.41.
[Read More] Top Marijuana Penny Stocks To Watch Next Week
US Pot Stocks And Finding The Best Investments
There are a number of potential factors that might occur in the following months, and as a result, these cannabis stocks may gain traction into 2022. Examining their financials and press releases might make it easier to identify the greatest cannabis companies on the market. Many active traders are actively buying in the leading cannabis companies on a short-term basis, taking advantage of the current market volatility. Before establishing a position, use technical indicators and chart patterns to identify the best settings. Finding profit-taking opportunities and increasing your chances of making profitable trades are both possible by doing this. As September begins with momentum for top marijuana stocks, these may be some of the top cannabis stocks to watch this month.
---
MAPH Enterprises, LLC | (305) 414-0128 | 1501 Venera Ave, Coral Gables, FL 33146 | new@marijuanastocks.com