Top Marijuana Stocks For Your Watchlist Before June
Before the end of last week's trading, top marijuana stocks began showing upward momentum in the market. As the overall market began reaching recession territory most top cannabis stocks have now established new 52-week lows in May. Although the cannabis sector performed poorly in the market this month many leading companies have delivered strong first quarter 2022 earnings. In the US the cannabis industry is gaining acceptance with more than two-thirds of Americans supportive of legalization currently.
Before August we could see another push in Congress to achieve federal cannabis reform. Recently Chuck Schumer has stated that he would formally introduce the CAOA before Congress takes its recess in August. So, the question now could be, is this the bottom for top marijuana stocks in 2022? For new investors and active traders, it could be time to put top pot stocks on watch before Memorial weekend.
The Future Of The Cannabis Industry In The US
As the cannabis industry expands to new regions across the US the next five years could see significant growth. At the present time, many analysts are forecasting the cannabis market will more than double in size by 2027. In fact, according to a recent report from Statista, North American cannabis sales are expected to reach $47 billion in 2027. This figure is expected to reach $20.9 billion in 2022, showing substantial growth potential. As we begin a new week for the cannabis sector let's look at 3 top marijuana stocks for your watchlist right now.
[Read More] 3 Marijuana Stocks To Watch To End The Week
Marijuana Stocks To Watch 2022
Verano Holdings Corp. (OTC: VRNOF)
Ascend Wellness Holdings, Inc. (OTC: AAWH)
Columbia Care Inc. (OTC: CCHWF)
Verano Holdings Corp.
Verano Holdings is a multi-state marijuana company that provides customers with legal marijuana. Under a variety of brand names, the company distributes high-quality cannabis products. Verano now runs 99 dispensaries and 12 production and processing plants in 15 states. The company has 47 dispensaries in Florida, providing it a significant presence in the state. The company's retail brands, Zen LeafTM and MÜVTM, run dispensaries that cater to both medical and adult-use clientele. The company opened a drive-through dispensary on Flamingo Road in Las Vegas in October. In December, Verano purchased Carin Nature, LLC and Pharmaceutical Solutions, Inc. in Connecticut.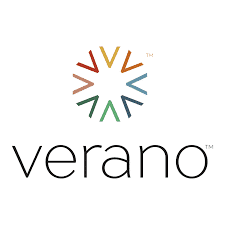 In March, the company announced the launch of two more dispensaries in Florida. Verano just purchased TerraVida and The Healing Center. Because of the acquisition, Verano now owns six dispensaries in Pennsylvania and has received clearance to establish three more. Earlier this year, the business opened a flagship dispensary in Pittsburgh with a four-lane drive-through. The company announced its 2021 US GAAP fourth quarter and full-year results in April. In 2021, the company made $738 million in US GAAP revenues and $760 million in pro forma sales. Furthermore, in 2021, the adjusted EBITDA margin was 44 percent, which was in line with Verano's forecasts. Gross profit climbed by 147 percent to $335 million in 2021, accounting for 45 percent of revenue. The company will release its first-quarter 2022 results on May 25th.
VRNOF Stock Performance
VRNOF shares closed at $7.52 on May 20th, down 10.48% in the past month.  Currently, the stock has a 52-week price range of $6.77-$20.90 and is down 40.22% year to date. According to analysts at Tip Ranks VRNOF stock has a 12-month average price target of $24.82 per share. This would represent an increase of 230.05% from its last trading price of $7.52.
[Read More] 3 Marijuana Stocks To Watch Before Next Week
Ascend Wellness Holdings, Inc.
With operations in Illinois, Michigan, Ohio, Massachusetts, and New Jersey, AWH is a vertically integrated cannabis company. AWH's main business is owning and operating cultivation facilities that generate award-winning strains and a carefully curated product range. The company produces and sells Ozone-branded products in general. Flowers, pre-rolls, concentrates, vapes, edibles, and other cannabis-related things are among the company's cannabis product categories. AWH has 17 retail outlets and sells to licensed cannabis retailers. Ascend Wellness agreed to raise the purchase price of MedMen NY Inc., a subsidiary of MedMen Enterprises Inc. (OTC: MMNFF), from $73 million to $88 million on May 11th, with $4 million contingent on the start of adult-use sales at a MedMen NY facility.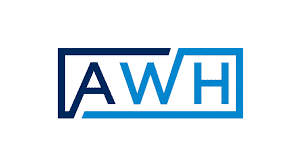 In the first quarter of 2022, the company recorded total gross sales of $101.2 million, down 0.8 percent quarter over quarter but up 33.4 percent year over year. In addition, excluding intercompany wholesale product sales, net revenue fell 3.8 percent quarter over quarter but increased 28.7% year over year to $85.1 million. The corporation lost $27.8 million in the fourth quarter of 2021, compared to $16.5 million in the previous quarter. Ascend's Adjusted EBITDA was $16.4 million, or a 19.2 percent margin. As of March 31, 2022, the company has $143.8 million in cash and cash equivalents and $89.9 million in net debt. Following an exclusive relationship with Lowell Smokes, the company began distributing in Massachusetts and Michigan early this year. The company announced on April 12th that it will be one of seven New Jersey operators serving adult-use cannabis beginning next week.
AAWH Stock Performance
AAWH stock closed on May 20th at $3.07 down 8.36% in the past five trading days.  Currently, the stock has a price range of $2.81-$15.81 down 53.24% year to date. According to analysts at CNN Business AAWH stock has a 12-month median price forecast of $8.37 per share. In this case, this would represent an upside of 172.64% from its last trading price of $3.07.
[Read More] Best Marijuana Penny Stocks For 2022? 3 For Reddit Investors Right Now
Columbia Care Inc.
Columbia Care Inc. intends to expand its footprint in the New York area significantly. The company just purchased a 34-acre growing facility on Long Island, giving it one of the East Coast's largest cannabis footprints. Columbia Care presently operates 131 locations in 18 cities across the United States, including 99 dispensaries and 32 growing and processing facilities. The company opened its first Missouri location, a Cannabis Dispensary, in October. In Virginia, the company announced the establishment of its third gLeaf dispensary. On March 23rd, Cresco Labs Inc. (OTC: CRLBF) announced the acquisition of Columbia Care, making it the largest MSO in the United States, with a total enterprise value of $2 billion.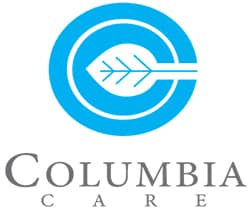 The company reported its first-quarter 2022 results with quarterly revenue of $123 Million, an increase of 43% year over year. In addition, gross profit of $57 million, an increase of 68% from Q1 2021, and a gross margin of 46%, an increase of 676bps year over year. The company produced an Adjusted EBITDA of $17 million an increase of 355% year over year. Also important the company reiterated its 2022 guidance of $625-$675 million and $120-$135 million in Adjusted EBITDA.
CCHWF StockPerformance
CCHWF stock closed on May 20th at $2.10 up 10.53% in the last five days of trading. Currently, the stock has a 52-week range of $1.70-$6.24 down 26.59% year to date. According to analysts at Tip Ranks CCHWF stock has a 12-month average price target of $4.82 per share. In this case, this is an upside of 129.52% from its last trading price of $2.10.
The US Cannabis Market And Finding The Best Pot Stocks To Invest In
As US cannabis companies continue reporting strong financials in Q1 2022 the cannabis sector could be an area of potential gains in the market. Researching a company's earnings and press releases can help you find the best cannabis stocks to invest in. Additionally watching how a pot stock performs in the market can help you establish the best entries for your investments. As the US cannabis market grows rapidly these could be  3 top marijuana stocks to buy for 2022.
---
MAPH Enterprises, LLC | (305) 414-0128 | 1501 Venera Ave, Coral Gables, FL 33146 | new@marijuanastocks.com