Top Marijuana Penny Stocks In February Right Now
Are you looking for the best marijuana stocks to buy in February? Stocks of Canadian cannabis companies and ancillary companies have considerably lost value as of 2022. In December 2022, many cannabis stocks recently fell to new lows. It would be a good idea for new investors who are interested in the marijuana sector to start looking for businesses to invest in for 2023. As the US continues to delay federal banking and cannabis regulation, several well-known Canadian cannabis companies are trading at levels comparable to penny stocks.
The federal cannabis reform and SAFE Banking laws are now being postponed by Congress, which has had a negative effect on the cannabis industry. Although this is the case, there have been many advances in the cannabis industry that continue to take place. On Thursday of this week, President Joseph Biden signed an executive order praising the administration's initiatives to change the "failed approach" to federal marijuana regulation. The executive order generally fosters equity within federal agencies and the White House rather than directly advancing any administrative cannabis changes.
The extreme volatility of the top cannabis stocks to buy has led a number of cannabis investors to begin short-term trading. Active traders generally use day trading and swing trading strategies to profit from marijuana stocks. Although there may be future recessions, the cannabis industry may continue to grow in the next five years. Now that they are more reasonably priced let's take a closer look at three of the top marijuana stocks to watch before March.
Top Cannabis Stocks On The Nasdaq To Watch Before March
HEXO Corp. (NASDAQ: HEXO)
Neptune Wellness Solutions Inc. (NASDAQ: NEPT)
Greenlane Holdings, Inc. (NASDAQ: GNLN)
HEXO Corp.
Cannabis products made by the Canadian business HEXO Inc. have received multiple honors. Due to the company's wide range of brands, which cater to the Canadian leisure industry, it now has a substantial global presence. In Israel, Malta, and Canada, HEXO sells a number of medical products. Also, the company has been enlarging its market share in the US marijuana industry. Truss CBD USA, a partnership between HEXO and Molson Coors, provides service to Colorado. The company recently acquired Zenabis Global Inc., a licensed cultivator of cannabis for both medical and recreational use in Canada. Both contracts will aid HEXO's upcoming growth in the US, Canada, and Europe.

In December, HEXO released the financial data for the first quarter of their fiscal 2023. For the quarter, the company's Adjusted EBITDA loss was $(0.6) million. Improvements totaling $6.9 million and $11 million were made in the fourth and first quarters of FY22, respectively. In contrast to net losses before taxes of $(106.2) million in the fourth quarter of 22 and $(117.4) million in the first quarter of 22, the company recorded a total net loss before tax of $(57.1) million in the first quarter of 23. The company reported Q1'23 net revenues of $35.8 million, a decrease of 29% and 16%, respectively, from Q1'22 net revenues of $50.2 million and Q4'22 net revenues of $42.5 million.
Furthermore, HEXO purchased its first US manufacturing site through a completely owned subsidiary. High-quality products will be produced at the 50,000-square-foot Fort Collins, Colorado, facility and distributed all over the country. On January 9, HEXO introduced five new cannabis strains under the market-leading Redecan and Original Stash Brands.
HEXO Stock Performance
On February 17th, HEXO closed at $1.67, up 21.90% percent in the last month of trading. The stock is presently trading in a 52-week price range of $0.901-$10.50, up 65.35% year to date.  According to CNN Business experts, HEXO stock has a 12-month average price objective of $2.04 per share. This would be a 22.64 percent increase from the last transaction price of $1.67.
[Read More] 3 Marijuana Stocks To Watch In The Stock Market 2023
Neptune Wellness Solutions Inc.
Last year, Neptune Wellness Solutions Inc. completely merged with a business that produces consumer goods. The business will offer a selection of CBD-infused drinks in the US, including flavored teas and lemonades. Neptune is transitioning from a significant consumer goods company to a B2B hemp and cannabis extraction company. Currently, the company offers its customers cannabis, nutraceuticals, cosmetics, personal care products, organic food, beverages, and cannabis. Jessica Adkins was promoted by the organization to Senior Vice President of Corporate Communications in October. Neptune expanded their December Mood Ring product line in Ontario and Alberta to include pre-rolls.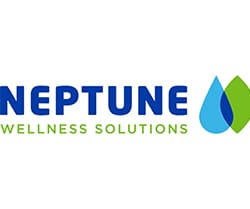 In comparison to the same period in 2016, Neptune's fiscal Q2 2023 revenue decreased to $12 million in December from $12.5 million. In addition, the fiscal year's second quarter witnessed a gross profit of $1.1 million as opposed to a loss of $(1.2) million in the same quarter the previous year. The company's net loss during the second quarter increased to $37.3 million from the earlier similar period in fiscal 2022, when it was $12.1 million. The annual revenue of Important Sprout increased by 19% to $8.4 million.
NEPT Stock Performance
NEPT stock closed at $0.58 on February 17th, down 13.07% in the last month of trading. The stock has a 52-week price range of $0.23-$14.70 and is up 65.35% year to date.
[Read More] 3 Marijuana Stocks To Buy Before The End Of The Day?
Greenlane Holdings, Inc.
Globally renowned cannabis accessory business Greenlane Holdings, Inc. Premium vaporizers, kid-safe packaging, and cannabis accessories are some of the primary products from the brand that can be bought in the US and other nations. Presently, Greenlane products are available in more than 11,000 retailers worldwide. The merger between Greenlane and KushCo Holdings, Inc. was finished in 2021. The company acquired DaVinci, a well-known designer, and manufacturer of expensive portable vaporizers.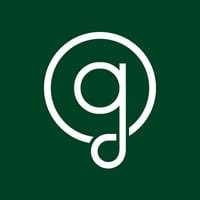 According to corporate figures, same-store sales increased in the third quarter of 2022 by 46% when compared to the same period the previous year and by 18% when compared sequentially. From $48.1 million in the third quarter of 2021 to $95.4 million in the same period of 2022, revenue jumped by 98%. With a current yearly revenue run rate of over $400 million, the company is also extremely close to having the highest revenue of any cannabis company reporting in Canadian dollars. Regarding the distribution of Greenlane brands throughout Latin America, a significant agreement was reached between Greenlane and Universal Distribution. Upon the completion of the KushCo Holdings transaction, Greenlane may rank among the largest providers of support services globally. In January, Greenlane entered into agreement to distribute Greenlane Brands in Mexico.
GNLN Stock Performance
GNLN stock closed at $0.58 on February 17th.  down 14.81% in the past month of trading. Currently, the stock has a 52-week price range of $0.23-$14.70 and is up 39.27% year to date. According to analysts at Tip Ranks, GNLN stock has a 12-month average price target of $1.38 per share. In essence, this would represent an increase of 242.55% from its current trading price of $0.58.
Cannabis Stocks On Watch For March
The value of these marijuana stocks in 2023 may rise as a result of several events that are anticipated in the coming months. Finding the top cannabis companies on the market might be made simpler by looking at their financials and press releases. Several seasoned traders are actively placing short-term wagers in the top cannabis companies in an effort to profit from the recent market turbulence. Use technical indicators and chart patterns to determine the ideal entry and exit criteria before starting a position. You can increase your ability to make successful trades by actively looking for favorable setups in the market. These might be some of the top penny stocks to monitor in the cannabis sector, given the volatility of the main cannabis companies this month.
---
MAPH Enterprises, LLC | (305) 414-0128 | 1501 Venera Ave, Coral Gables, FL 33146 | new@marijuanastocks.com