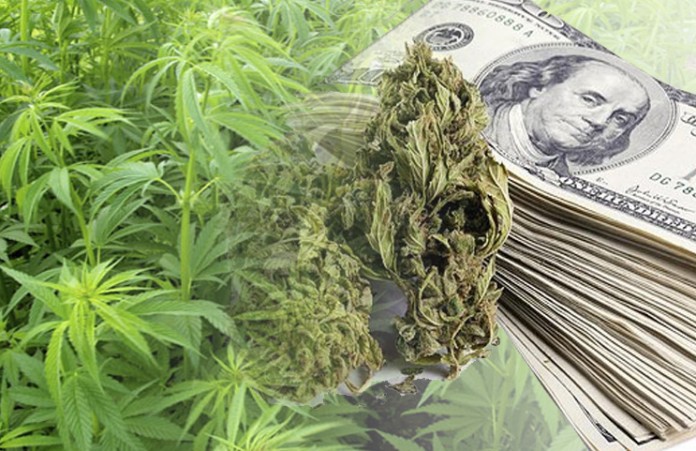 Aurora Cannabis to be Cornerstone Investor in The Green Organic Dutchman and Signs Supply Agreement for Organic Cannabis
Aurora Cannabis Inc. ("Aurora") (ACB.TO) (ACBFF) ( Frankfurt : 21P; WKN: A1C4WM) and The Green Organic Dutchman Holdings Ltd. ("TGOD") (privately held) today announced that the companies have completed a definitive agreement covering a strategic investment in TGOD by Aurora, as well as a supply contract (the "Transaction").
Under the terms of the agreement, which the companies anticipate completing in the coming weeks, Aurora will acquire, through a private placement ("the "Placement"), a 17.62% interest on a non-diluted basis. The Placement consists of 33,333,334 units, priced at $1.65 per unit, for gross proceeds of $55 million . Each unit consists of one common share and one half of one common share purchase warrant, exercisable at $3.00 per common share for a period of 36 months following closing of the offering.
Upon TGOD achieving certain corporate, operational, construction and financial milestones, as described below, Aurora shall have the option to incrementally increase its ownership interest in TGOD to 51%. The completion of the Transaction is subject to customary closing conditions, as well as the entrance into an investor rights agreement.
Supply Contract
As part of the agreement, the companies shall enter into a supply contract, providing Aurora with the right to purchase up to 20% of TGOD's annual production of organic cannabis from TGOD's Ancaster and Valleyfield facilities. Consequently, Aurora anticipates being able to procure in excess of 20,000 kg per annum of premium organic products once TGOD`s Valleyfield and Ancaster facilities are completed and at full capacity. The supply contract provides Aurora with the right to purchase up to 33% of TGOD's production at the two facilities if Aurora increases its ownership interest to 31%.
ALPS-Designed Purpose-Built Cultivation Facility
TGOD will be constructing an ultra high-technology greenhouse facility, similar to the Aurora Sky facility, at Valleyfield in Quebec , where TGOD owns a 75-acre property. The initial building permits for the project were received December, 2017. The facility, which has been designed by ALPS (Aurora Larssen Projects Inc.), Aurora's greenhouse design and consulting subsidiary. The facility will measure 820,000 square feet, making it one of the world's largest purpose-built cannabis facilities. The new TGOD facility will benefit from the latest greenhouse technology as implemented at Aurora Sky. Furthermore, the facility will benefit from some of the lowest cost power in Canada at under $0.04 per kWh. ALPS will assist TGOD with the start-up of its facility, leveraging Aurora's deep, industry-leading large-scale cannabis cultivation experience. The companies anticipate that this will significantly reduce the facility's commissioning timeline, and accelerate time to market. Management anticipates completion of the Valleyfield facility by the fourth calendar quarter of 2018.
As part of the partnership, Aurora and ALPS will also provide additional services to TGOD on the completion and commissioning of its Ancaster facility, which is anticipated for Q4 2018. The facility, when completed, will measure 150,000 square foot in total, with a production capacity of 14,000 kg of premium organic cannabis per annum.
Working with its project alliance partners Eaton , and Hamilton Utility Corp, TGOD will be outsourcing its power, heating, cooling and C02 production, and associated CapEx costs, via a scalable six-megawatt co-gen natural gas micro-grid power plant. Management believes this is the best possible scenario for its power needs in Ancaster , one that is expected to ultimately reduce the cost per kWh from upwards of $0.13 to an estimated net cost of $0.045 . As a result of this ultra-low-cost power solution, along with the Company`s advanced automation control systems, TGOD has the potential to become one of the lowest-cost cannabis producers in Ontario and beyond.
Management Commentary
"Aurora and TGOD are establishing a strategic partnership designed to provide significant, long-term benefits to both companies," said Terry Booth , CEO. "Our objective, as a partner in TGOD's facility design, engineering and construction, and as a cornerstone investor, is to ensure TGOD's rapid market entry and commercial success. In return, Aurora will participate in TGOD's accelerated growth, and secure a ready supply of high-quality organic cannabis products to serve our Canadian and international customers. This agreement represents further validation of Aurora's position as the partner of choice in the cannabis sector, with our ability to deliver an unmatched combination of investment capital, technology, and expertise in cultivation and facility design and construction."
---
The owners of MAPH own a total of 300,000 common restricted shares of The Green Organic Dutchman (TGOD)