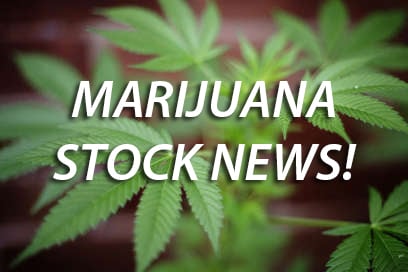 Aurora Cannabis Signs Supply Agreement with Ascent Industries
Aurora Cannabis Inc. ("Aurora" or the "Company") (ACB.TO) (ACBFF) ( Frankfurt : 21P; WKN: A1C4WM) today announced that it has signed a cannabis flower and trim supply agreement (the "Agreement") with Ascent Industries Corp's ("Ascent") wholly-owned subsidiary, Agrima Botanicals Corp. ("Agrima"), a licensed producer of medical cannabis pursuant to Health Canada's Access to Cannabis for Medical Purposes Regulations ("ACMPR").
Under the terms of the Agreement, Agrima will supply Aurora with up to 20,000 kg of dried cannabis flower and up to 6,000 kg of cannabis trim per year from its Canadian cultivation facilities. The Agreement is effective for a term of five years, subject to a 12,000 kg per year minimum.
"The agreement with Ascent brings further differentiation to Aurora's growing portfolio of products," said Terry Booth , CEO. "Expanding product choice to our various audiences through quality operators such as Agrima positions us well to accelerate growth. Furthermore, the relationship provides an opportunity to potentially source additional, higher-margin derivative products down the line."
Philip Campbell , CEO and Director of Ascent added, "We are delighted to be selected as a supplier to Aurora, a leader in the global cannabis sector. Agrima is committed to providing high-quality cannabis to both consumers and strategic partners, which this new agreement is testament to. We believe this represents the beginning of a strong strategic relationship with Aurora, one which will benefit both companies for years to come."
Ascent's wholly-owned subsidiary, Agrima will supply Aurora with dried cannabis flower and trim grown at its facilities in Pitt Meadows, British Columbia . Once operational, the 600,000 square foot, automated cultivation facility will have a total cultivation capacity of approximately 60,000 kg of cut flower per year. Agrima anticipates receiving Health Canada approval towards the end of calendar 2018, and anticipates shipping its first products in Q1 2019.
About Aurora
Aurora's wholly-owned subsidiary, Aurora Enterprises Inc., is a licensed producer of medical cannabis pursuant to Health Canada's Access to Cannabis for Medical Purposes Regulations ("ACMPR"). The Company operates a 55,200 square foot, state-of-the-art production facility in Mountain View County, Alberta , known as "Aurora Mountain", and a second 40,000 square foot high-technology production facility known as "Aurora Vie" in Pointe-Claire, Quebec on Montreal's West Island. In January 2018 , Aurora's 800,000 square foot flagship cultivation facility, Aurora Sky, located at the Edmonton International Airport, was licensed by Health Canada. Once at full capacity, Aurora Sky is expected to produce over 100,000 kg per annum of cannabis. Aurora is completing a facility in Lachute, Quebec utilizing its wholly owned subsidiary Aurora Larssen Projects Inc. ("ALPS"). ALPS provides comprehensive project services related to the design, engineering, construction support, compliance requirement, genetics, commissioning and maintenance of Aurora Standard production facilities across the globe.
The Company's wholly-owned subsidiary CanniMed Therapeutics Inc. ("CanniMed") is Canada's first licensed producer of medical cannabis, with over 20,000 kg per annum in funded capacity. Aurora also owns Berlin -based Pedanios GmbH, the leading wholesale importer, exporter, and distributor of medical cannabis in the European Union. The Company owns 51% of Aurora Nordic, which will be constructing a 1,000,000 square foot hybrid greenhouse in Odense, Denmark .
The Company offers further differentiation through its acquisition of BC Northern Lights Ltd. and Urban Cultivator Inc., industry leaders, respectively, in the production and sale of proprietary systems for the safe, efficient and high-yield indoor cultivation of cannabis, and in state-of-the-art indoor gardening appliances for the cultivation of organic microgreens, vegetables and herbs in home and professional kitchens.
Aurora holds a 25% ownership interest in Alcanna Inc. ("CLIQ"), Western Canada's largest private retail chain of liquor stores, who are developing a cannabis retail network in Western Canada . In addition, the Company holds approximately 17% of the issued shares in leading extraction technology company Radient Technologies Inc, and holds 52.7% of Hempco Food and Fiber Inc.