What Do These Marijuana Stocks Have to Offer The Cannabis Industry
In the past several months, we have witnessed major shifts in prices amongst the leading pot stocks to watch. Although the cannabis industry has shown some solid signs of upward momentum, marijuana stocks continue to show just how volatile they can be. But, in a world where cannabis is having higher demand than ever, the future does continue to look bright. For now, it's all about finding out which marijuana stocks to watch for the rest of the COVID Pandemic. Although we cannot with any certainty say what will happen even in the next week, the next few months and years do continue to look promising for the cannabis industry.
[Read More]
Expectations continue to go higher, and consumers continue to buy more and more marijuana. Because of that, it's worth searching throughout the industry to see which marijuana stocks may be able to continue competing for the near future, and with so many to choose from that choice can often seem daunting to both new and old-time investors. But, with a little bit of intuition and the right amount of research, finding a marijuana stock to watch can be easier than previously imagined. For that reason, these two cannabis stocks do look interesting as we move into the near future.
A Marijuana Stock With An Interesting Future
Cronos Group Inc. (CRON Stock Report) has for some time been considered to be quite a risky marijuana stock. although CRON stock has shown itself to be very volatile in the past, it does have a few factors going for it. For once, CRON stock is backed by Altria Group (MO Stock Report), which invested over $1 billion a few years ago. The goal of this investment was to give CRON stock the funds to research and develop new cannabis products to be sold in the industry. With this partner, Cronos has been able to play it safely throughout this pandemic without the worry of running out of cash.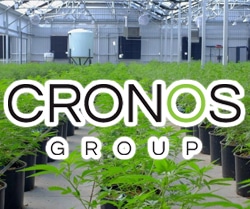 CRON Stock has shown some upward momentum recently, mostly in regard to the R and D it has been doing with producing cannabinoids in a cheap and efficient way. In addition, the company hopes to make quite a killing with derivative products now that they are legal in Canada. In the past year, it has shown growth over the previous 12 months of 55.5%. This is very important and has yet to be reflected in CRON stock's price. Moving forward, it remains interesting as to whether or not the company can continue to grow at the same pace. If so, it does remain an intriguing marijuana stock to watch.
Another Large Pot Stock to Consider
Aphria Inc. (APHA Stock Report) is another one of the larger marijuana stocks to watch. Similar to Cronos, APHA stock has had a tough time in the past year or so. After falling quite a lot toward the end of 2019, since March, it has been able to climb by as much as 100%. This is quite a big jump, and should not be ignored by investors whatsoever. Many believe that the company will be able to report a positive EBITDA in its next financial statement which should give it a major benefit over similar Canadian cannabis stocks.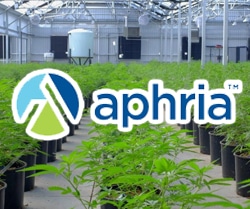 As far as APHA stock is concerned, it seems like there will definitely be an uphill battle ahead, along with the rest of the Canadian giants. But, APHA stock has been able to benefit from an almost 100% increase in revenue over the previous year. This number represents revenue of around CA$144 million in its latest filing. Because of this, investors should continue to keep an eye on Aphria as it moves into the future.
---
MAPH Enterprises, LLC | (305) 414-0128 | 1501 Venera Ave, Coral Gables, FL 33146 | new@marijuanastocks.com