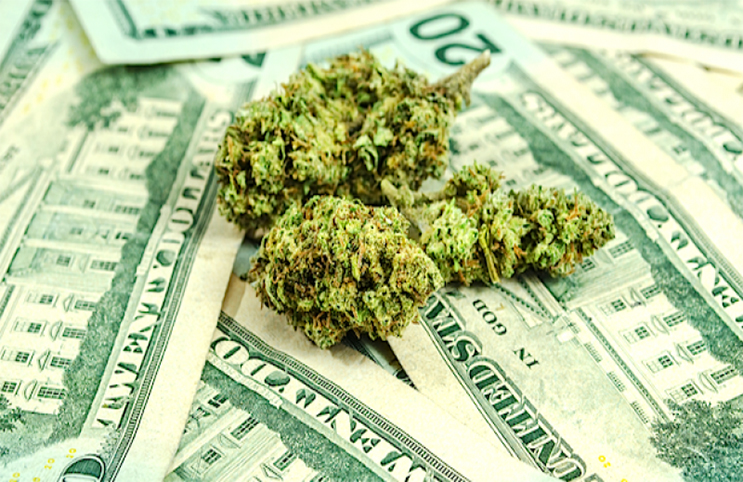 As the marijuana industry continues to grow at a rapid pace, it is no wonder why investors continue to dig deeper into their pockets for marijuana stocks. Taking the 15 largest marijuana stocks, in terms of market caps exceeding $200 million, there are three that are relatively inexpensive.
Scotts Miracle-Gro takes the lead as the most profitable and cheapest marijuana stock, although only around 10% of its sales are linked marijuana. The Hawthorne Gardening division that focuses on hydroponics, lighting, soil, and nutrients for the medical marijuana industry is seeing immediate growth. The company reported a 21% organic growth rate for Hawthorne during the third quarter compared to the previous year.
The company's Hawthorne Gardening division continues to bring in larger amounts of sales with each passing quarter. Scott's may be the most secure way for an investor to dabble in the industry. Scotts is forecasted to deliver $3.93 in full-year earnings per share in 2017 and a $4.38 per share in 2018.
MedReleaf is the Canadian medical marijuana producer which went public in May 2017. The company has reinvested its proceeds from its IPO in expanding its growing capacity in anticipation of recreational legalization. With Canada moving towards recreational legalization for 2018, the new market could bring in another $5 billion to $7 billion in annually in sales.
The company's fiscal fourth-quarter and full-year release revealed it exceeded doubling its sales to $31.4 million in fiscal 2017 and generated $8.5 million in net income. The company has a growth rate of around 100% and is being valued at 94 times its full-year net income.
MedReleaf offers higher-priced dried cannabis strains and a large amount of cannabis oils. Cannabis oils are more expensive and offer higher margins, which contributes to the company's profitability.
Aphria is another top dog in the Canadian medical marijuana market. Aphria is currently in its $100 million phase 4 expansion project to increase its production to 100,000 kilograms of marijuana a year in anticipation of recreational marijuana legalization next year. The company is one of the few medical marijuana producers that are permitted to export dried marijuana to foreign.
Aphria generated $15.9 million in full-year sales for fiscal 2017, a 142% year-on-year increase, and reported $3.3 million profit. This is a 954% net income growth from the previous year. Aphria is valued at a triple-digit P/E and with its triple-digit growth rate backing it up.