The marijuana industry is notoriously fast paced as the last year or so has been quite eventful. 2018 was extremely instrumental in allowing for cannabis to flourish. Many events such as the legalization of recreational cannabis in Canada as well as various states in the U.S. allowing weed in some form or another. Currently, we are still waiting for the U.S. to make some stance from the federal level before the industry can work at full capacity, but it does appear that we are on the way.
The last few months of 2018 were undoubtedly rough for the world of cannabis as many of the top stocks in the industry corrected by as much as 30 or 40%. Companies, however, have been able to bounce back at least slightly, and the first week of the new year is showing a lot of promise for what is to come. What we've seen is that the fast-paced companies in the industry are the ones who are leading the charge for the future.
Next Green Wave (NXGWF) (NGW) is a cannabis producer based out of California. The company saw its stock shoot up by as much as 50% during the third day of the new year. These types of gains may seem unprecedented in any other market, but for cannabis, it is quite normal to see growth in this way.
With as much as 60,000 square feet of grow space currently in the works and a large amount of production on the way, it seems as though Next Green Wave is working to lead the charge for a future filled with cannabis.
One of the other aspects that push NGW into the future is the fact that they are completely vertically integrated. This allows for extremely high margins as well as a very high level of control on the product.
Next Green Wave does what's known as seed-to-sale integration which means that they essentially are in charge of every aspect of the plants growth and retail sales. This has proven to be the best method for selling cannabis in the industry and the stock price of Next Green Wave reflects this highly.
Aphria (NYSE:APHA) is one of the major players in the marijuana industry. Some studies have shown that they are projected to reach as much as 407% sales growth by the end of the 2019 year. This is quite substantial considering how much room that allows them for growth. One of the main reasons for all of this projected growth is that they are completing two projects to help increase their growing capacity. These facilities are known as Aphria One and Aphria Diamond should collectively help them to produce as much as 220,000 kilograms of cannabis per year when operating at full capacity.
The company saw its shares decline with the rest of the market in the end of the 2018 year. Things, however, do appear to be looking up as they are very close to completing the aforementioned projects. The near future should see Aphria be able to move closer toward its growth goals.
Fast growing cannabis stocks seem to continue to lead the charge in the industry. As we inch further into the new year, these highlighted companies should help to illustrate how much potential is still untapped in the marijuana stock market.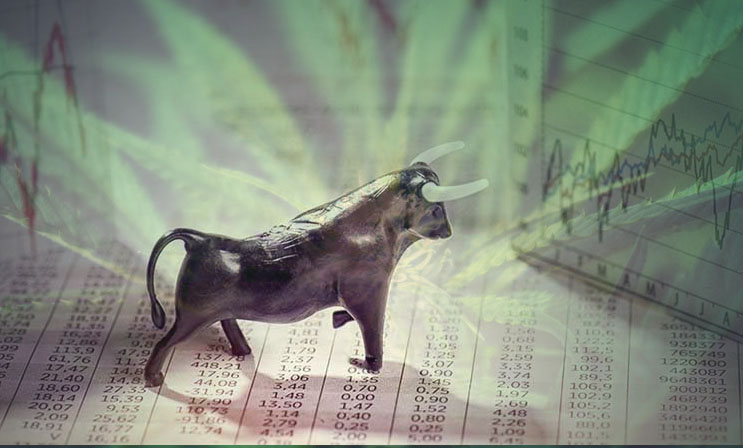 Pursuant to an agreement between an affiliate of MAPH Enterprises, LLC (owners of MarijuanaStocks.com), Midam Ventures LLC and Next Green Wave (NGW), Midam has been paid $150,000 from Next Green Wave (NGW) for a period from October 1, 2018 to November 8, 2018. Midam has been compensated an additional $100,000 and has extended its period of coverage to December 8, 2018. Midam has been compensated an additional $75,000 and has extended its period of coverage to January 8, 2019. We may buy or sell additional shares of (NGW) in the open market at any time, including before, during or after the Website and Information, to provide public dissemination of favorable Information about Next Green Wave.
---
MAPH Enterprises, LLC | (305) 414-0128 | 1501 Venera Ave, Coral Gables, FL 33146 | new@marijuanastocks.com